The Honda CBR1000RR-R Fireblade SP, the embodiment of a superbike in decades of bike racing world, has a new 2021 limited edition model for the US market.
With 189 hp and a new suite of advanced technologies, the Honda CBR1000RR-R is claimed to offer a performance you've likely never experienced.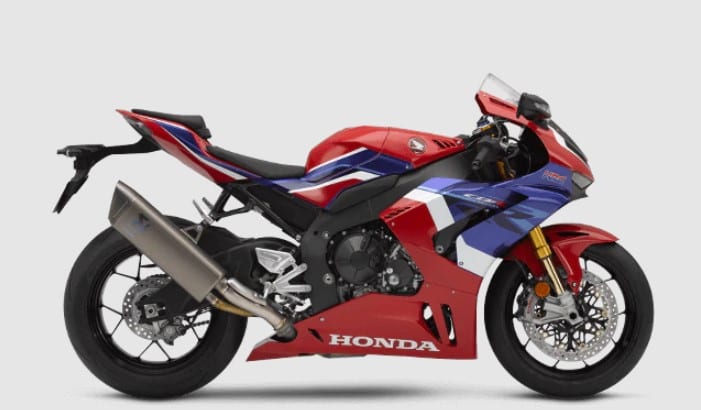 Features
The  2021 Honda CBR1000RR-R Fireblade SP only has very few hardware and grips carried over from the previous model. 
The rest of the bike is renewed and is engineered to focus on a track-performance riding experience.  It comes with an 81mm x 48.5mm all-new bore and stroke, finger-follower rocker arms, as well as semi-cam gear train.
It's equipped with forged aluminum pistons used to make high revs and a built-in bottom bypass cooling that eliminates the existing hose outside of the cylinder block.
The bike also comes with a narrow-in take-side valve angle that improves ventilation efficiency inside the intake port, giving the bike a higher power output. 
When it comes to the technology, the CBR1000RR-R Fireblade SP is equipped with a full-color TFT meter with a higher resolution than the previous CBR models.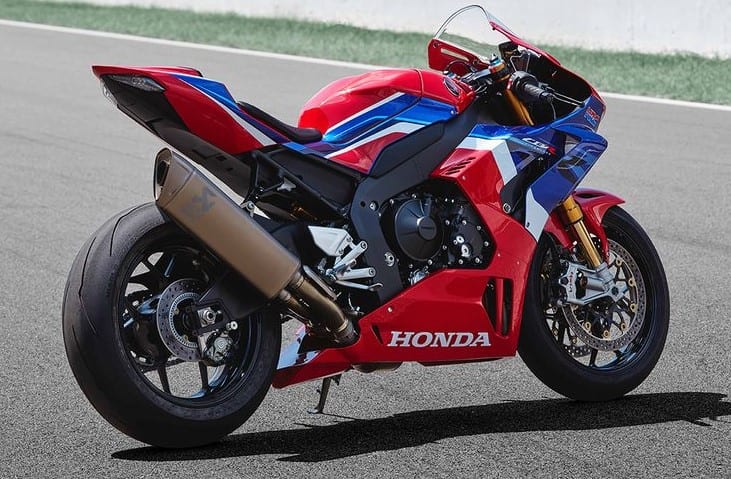 It has a throttle-by-wire system that improves throttle response and integrates the Fireblade's riding mode system. 
There's also an HSTC technology that adjusts engine power to optimize torque at the rear wheel, reducing rear-wheel slip. It comes with five power curves, ten torque-control levels, and three engine-braking levels.
A quick shifter and a smart key are also included as the Fireblade SP's standard features.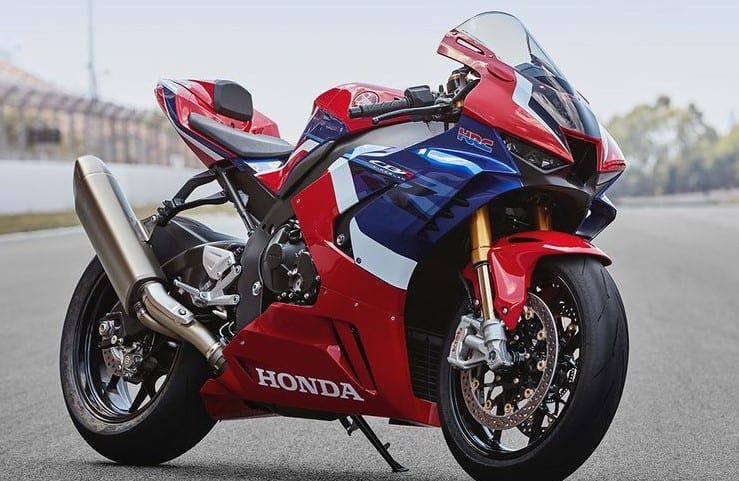 Price & Availability 
The 2021 Honda CBR1000RR-R Fireblade SP is only available in limited quantities. It will come in HRC tri-color with a starting base price of $28,500 USD.