The American start-up Alpha Motor throws an electric pavement in the pond of the pick-up with its Alpha Wolf model. A compact vehicle for the zero-emission category, intended for only two occupants.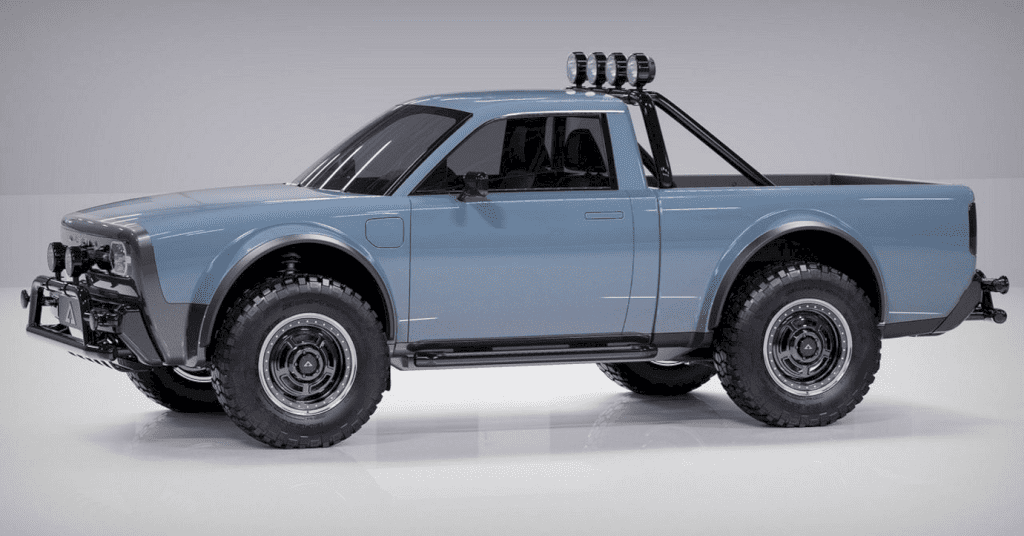 Design
The American 1.36-tonne "Wolf" thus relatively plays the all-purpose vehicle card, even if its ramp of four lights integrated into the roof.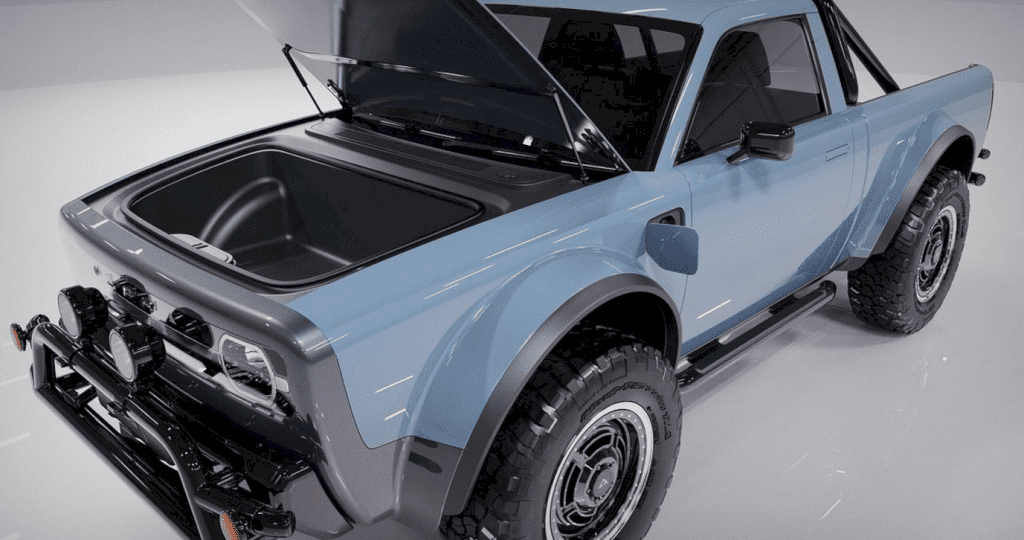 Although it is a utility model, it does not lack proper field equipment. These include, for example, off-road wheels, tubular bumpers, and a body with additional lights.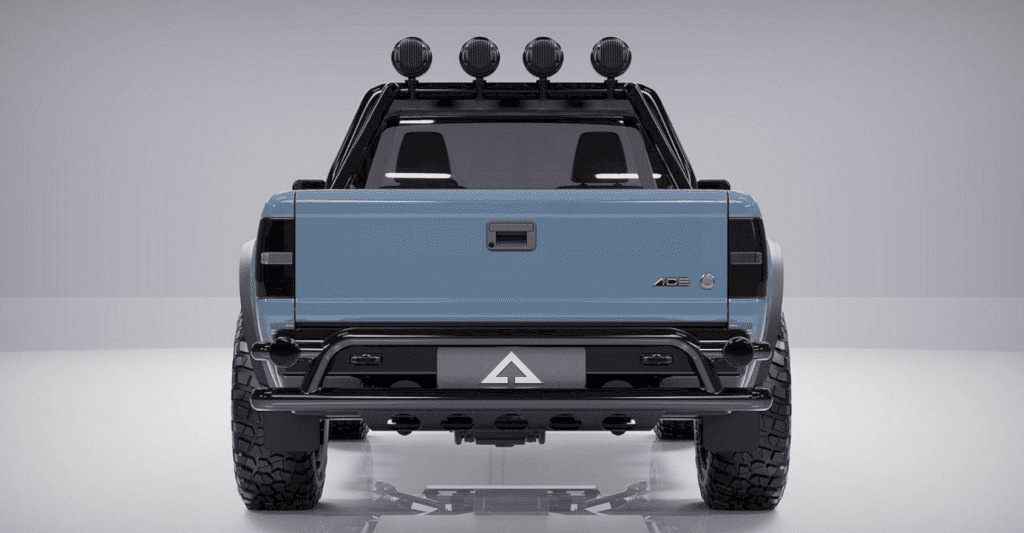 The truck also has a rear bumper guard and a similar-looking roll bar bed. These are depicted with muddy terrain tires and equipped with 16 or 18-inch wheels. There also appears to be a slip plate on the underbody for off-roading.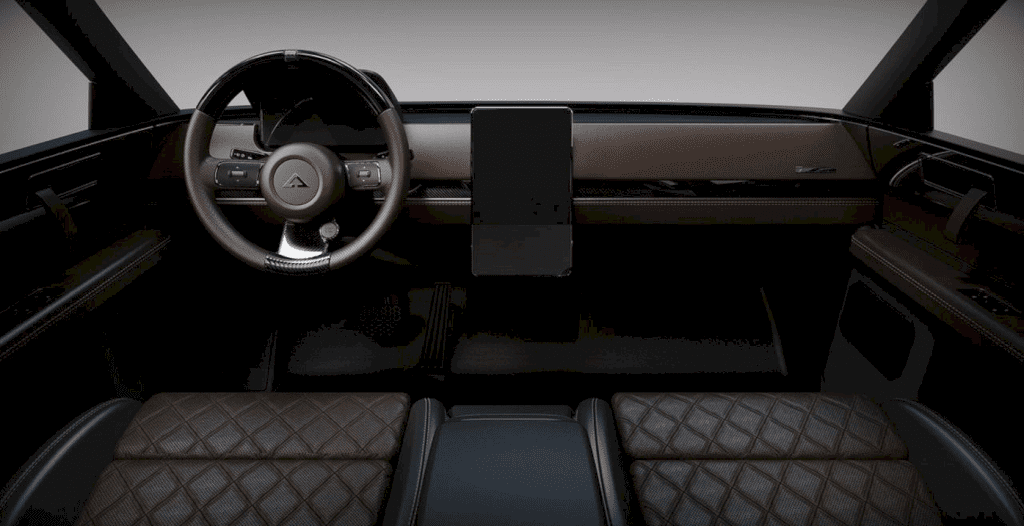 Alpha Wolf offers a length of 4,765 mm, a width of 1,930 mm, and a height of 1,685 mm.
On the inside, the Alpha Wolf brags a sleek interior with a digital instrument cluster, high-end-looking seats, a premium audio system, Bluetooth connectivity, and a large center touch screen.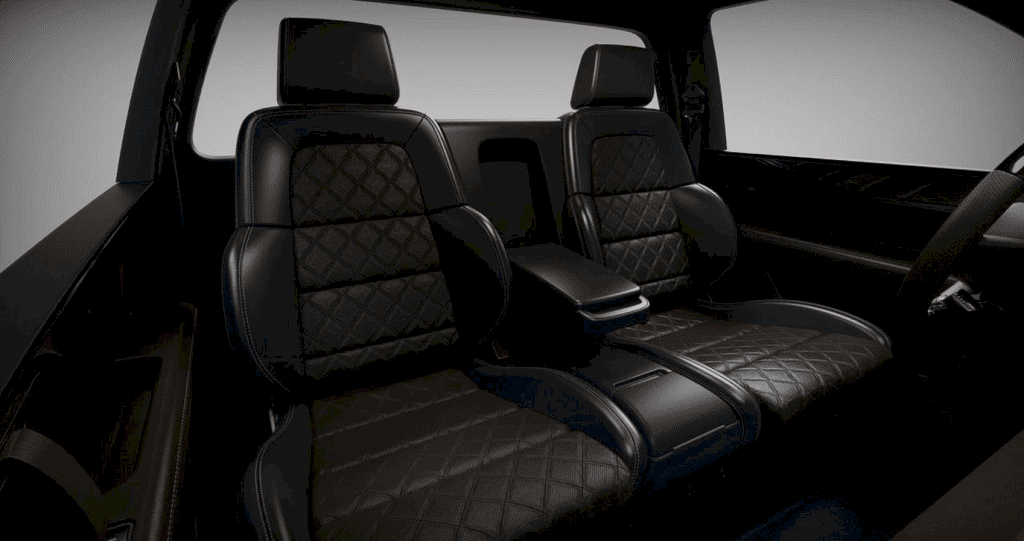 Performance
Available in 2 or 4 wheel drive, the Alpha Wolf is, therefore, a 100% electric vehicle. It thus embeds a lithium-ion battery between 75 and 85 KWh for a given range of around 400 km.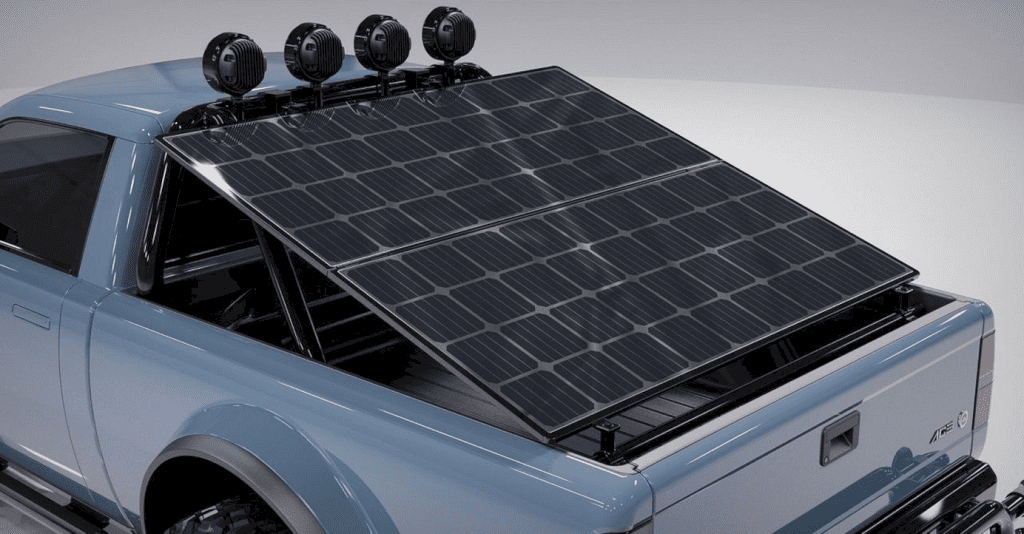 The electric pick-up will be accompanied by a solar panel on the body, which would be used for additional electricity collection and battery recharging.
On the performance side, the American pick-up, whose rather well-treated interior houses a digital panel, slashes from 0 to 100 km / h in 6.2 seconds.
Price and Availability
Finally, the model is sold for $ 36,000 directly online (pre-order) on the official website of Alpha Motors. And production? With sufficient public response, the first pieces produced can start coming off the production line in as soon as two years period.