Earlier this year,  Chevrolet introduced its new all-electric lineup to expand its electric vehicle options with the 2022 Bolt EUV and a redesigned 2022 Bolt EV car.
Both cars in the lineup are expected to have a unique exterior design and supported by advanced technology that makes them the industry's first affordable, long-range electric vehicle.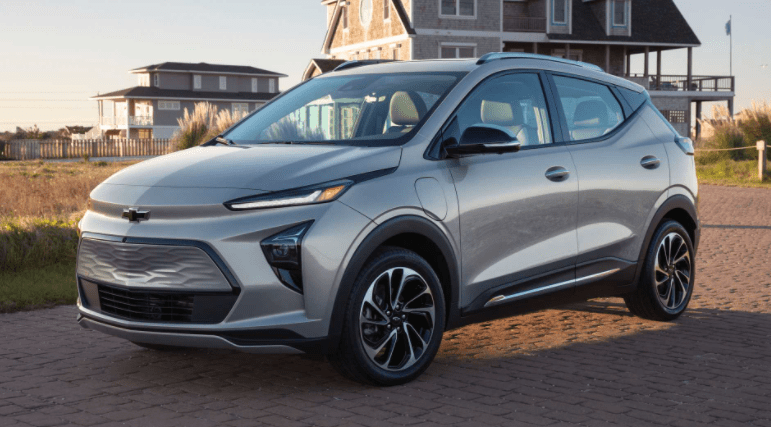 Features
One of the cars in the lineup, the Bolt EUV (electric utility vehicle) has an SUV-inspired design with a more modern touch and rugged exterior styling.
As it is wider and taller, the bolt EUV is expected to offer a more spacious cabin than the old cars from the bolt series like Bolt Hatchback.
It will also be the first Chevrolet vehicle to support Super Cruise, the industry's first true hands-free driver assistance system.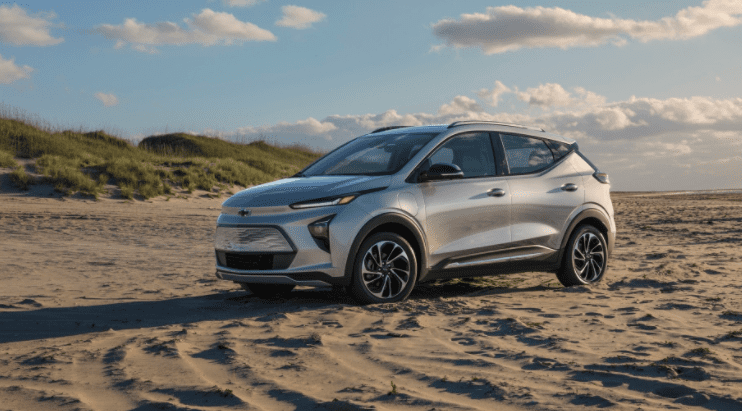 As it runs on electric motors, acceleration on the Bolt EUV is expected to be super smooth. Some even estimate that it can reach up to 60 mph in 7.0 seconds.
When it comes to the engine, the Bolt EUV supports a 200-h electric motor running on a 65.0-kWh battery pack. It's claimed to deliver up to 250 driving range on a full charge.
Charging comes pretty easy too for the Bolt EUV. It comes with a dual-level charge cord which means that it can be charged on a standard 120-volt household outlet. 
However, if users want a faster charging experience, they can also consider getting the 240-volt user connection.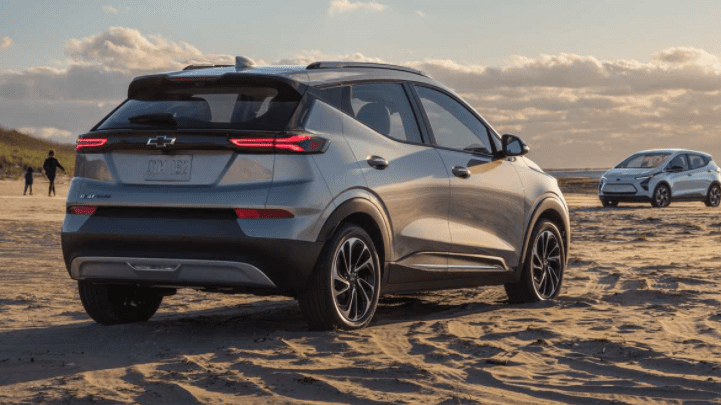 What's even better, the SUV will also support DC fast charging that gives users up to 95 miles range in 30 minutes.
A digital gauge display and a 10.2-inch infotainment touchscreen are also available in the 2022 Bolt EUV. It has integrated climate control, a wide array of connectivity features, and can connect to your smartphones.
The second car in the lineup, redesigned 2022 Bolt EV, will have the same features as its predecessor but a much more futuristic exterior design.
Price and Availability 
Both vehicles from the lineup are expected to go on sale this summer with a base price of $33,995 for the 2022 Bolt EUV and  $31,995 for the redesigned 2022 Bolt EV.