Honda was busy preparing for a new year model. The Japanese brand is apparently preparing to release a new product with a trail bike-style appearance. The motorbike is none other than the latest edition of the 2021 CT125.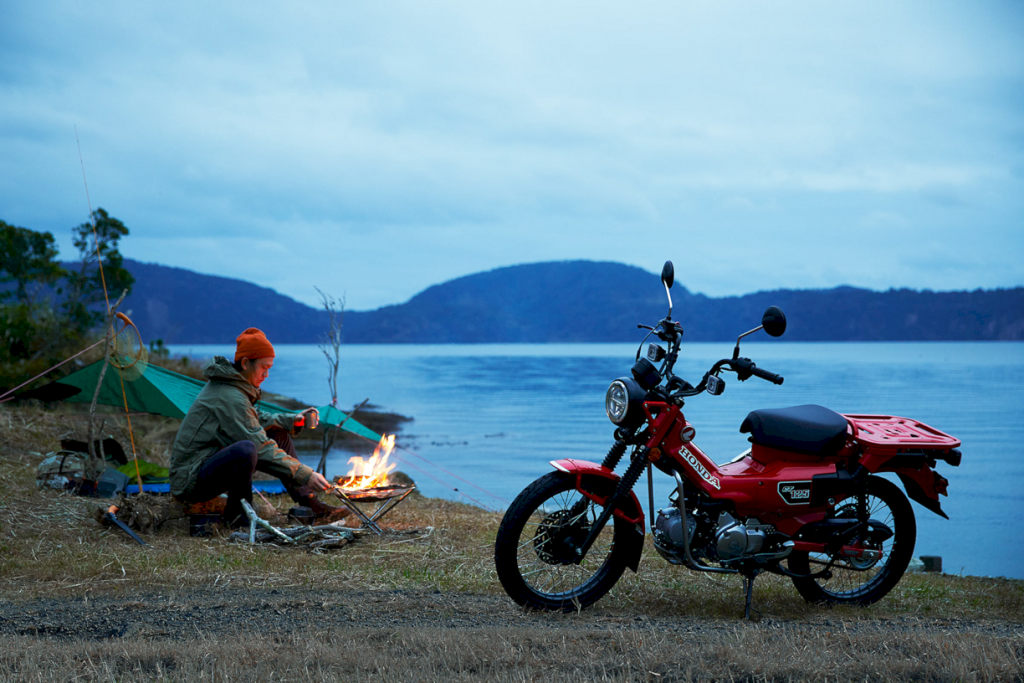 Design
The Honda CT125 adopts a lot of the Honda CA100T Trail 50 which is also a dual-purpose concept bike. However, the CT125 has a lot more modern detail in its design language.
From the front, CT125 has a round headlight which now uses LED technology. At the rear, the main taillight platform still uses a round shape flanked by box-shaped turn signals.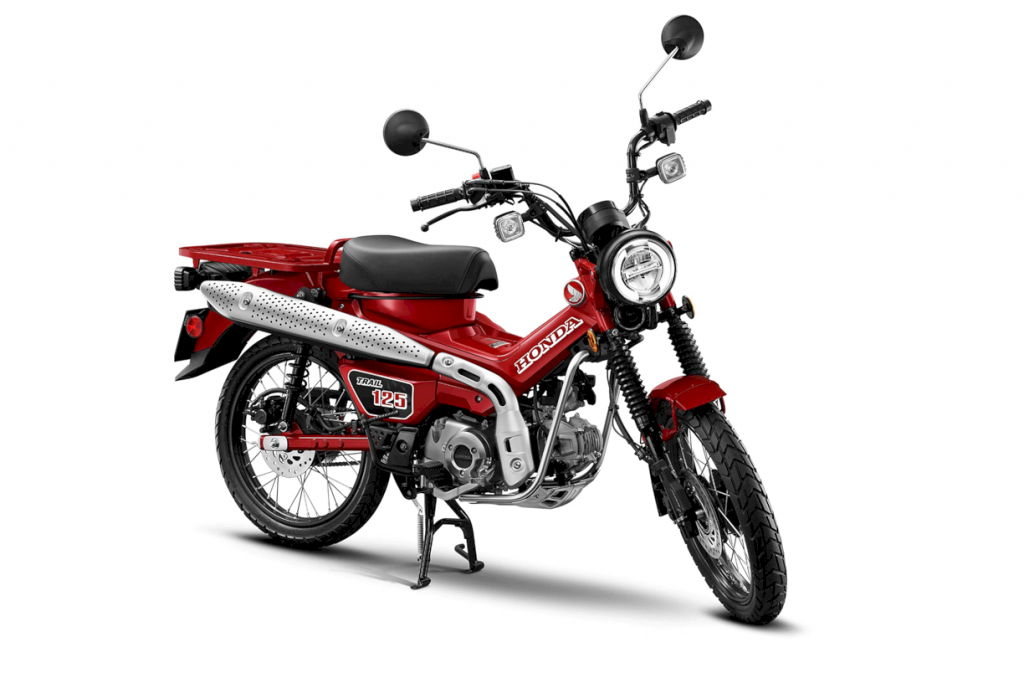 The front fender area gets Honda's special attention because this area is made of sturdy iron material. The dual-purpose impression of the trekking motorbike is more complete with the location of the exhaust and also the air intake duct that is positioned higher.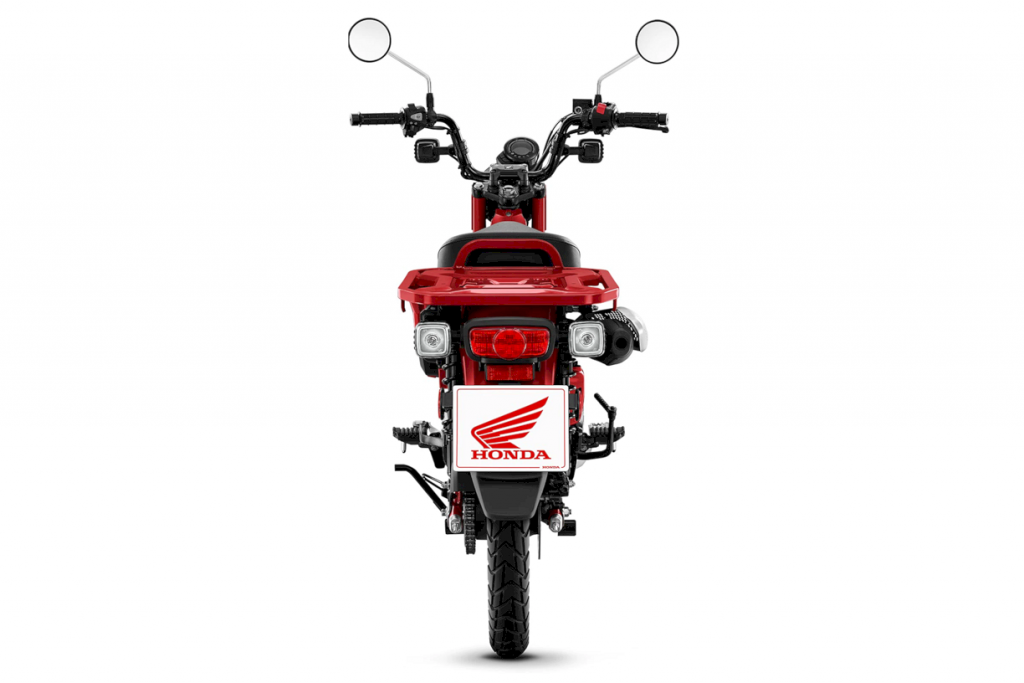 The rear area of ​​the motorbike is also equipped with a large luggage area which Honda claims can accommodate 20 kilograms.
Engine
The Honda CT125 relies on a 125 cc engine, PGM-FI, 4 stroke air-cooled. This machine is capable of releasing a maximum power of 6.5 kW at 7,500 rpm and a peak torque of 11 Nm at 4,500 rpm. The bore and stroke are 52.4 x 57.9 mm which of course is ideal for providing a smooth release.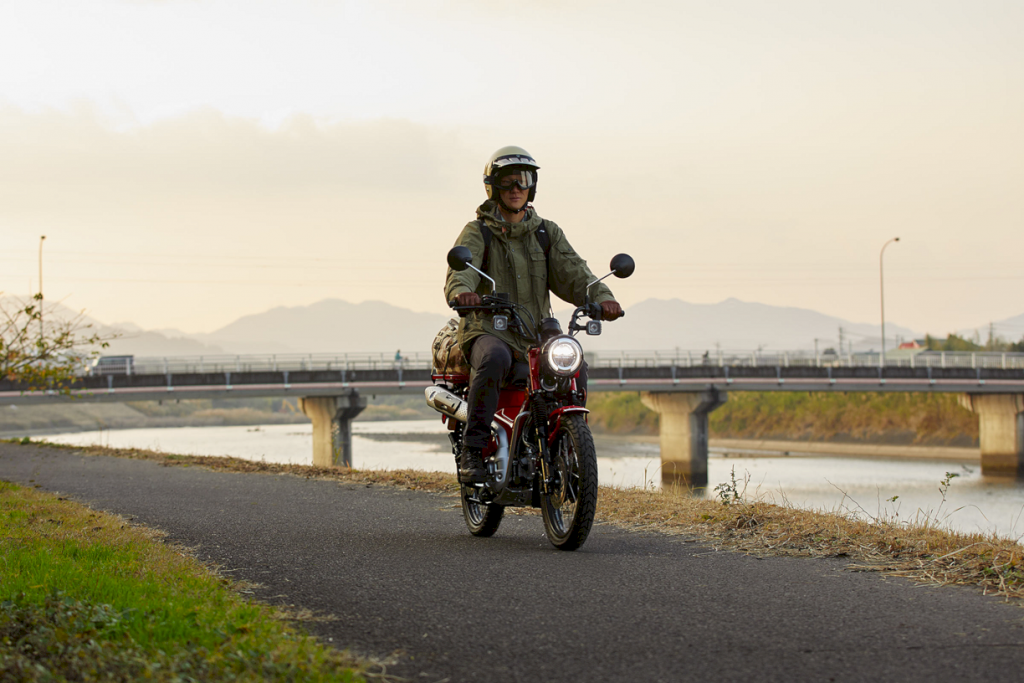 Especially for the Honda CT125, the manufacturer has prepared many modern technological touches such as an ABS braking system with dual disc brakes, a tank with a capacity of 5.3 liters, fully digital panels, and much more.
Price
The 2021 Honda CT125 will only be available in one color choice: Glowing Red. As for the price tag, this dual-purpose motorbike is marketed starting from $ 3,899.
This slideshow requires JavaScript.