Born in 1999 to conquer the world of two wheels through the power of its inline four-cylinder engine, Hayabusa is back after a short absence. A great return from the Peregrine Falcon of Hamamatsu that came with code GSX1300R.
It was in 2016 that, due to the introduction of stricter approval rules, Suzuki Motor Company announced the end of production of the second generation of the GSX1300R Hayabusa.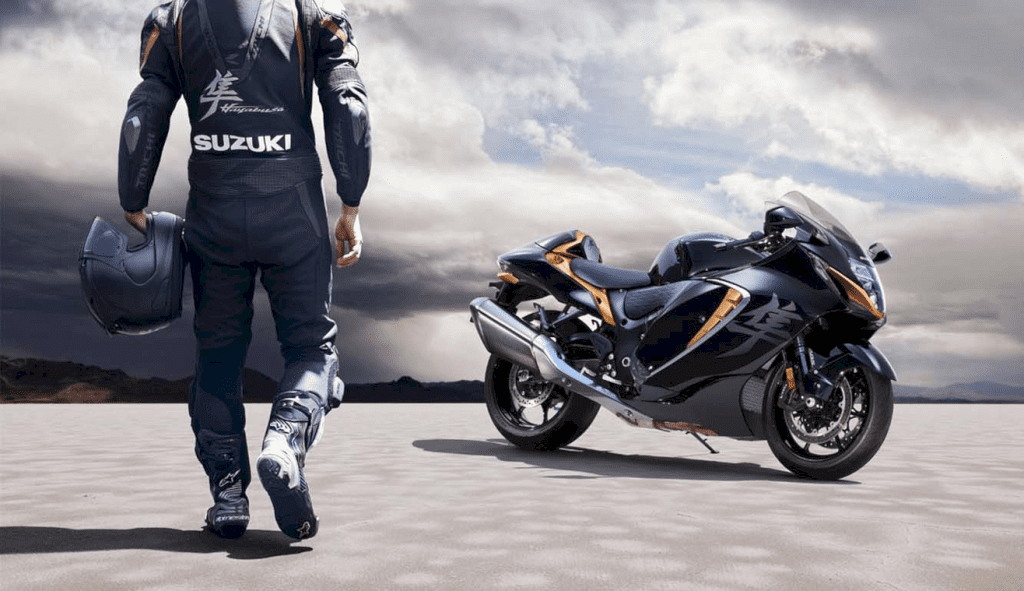 But 2021 marks the beginning of a new life, and Hayabusa's third-generation promises to increase the benefits of Hamamatsu's hyper sports.
Engine
At the heart of this bike, there are four cylinders in line. Contrary to some rumors, Suzuki opted to maintain the 1340 cc and did not increase the cylinder capacity above 1400 cc.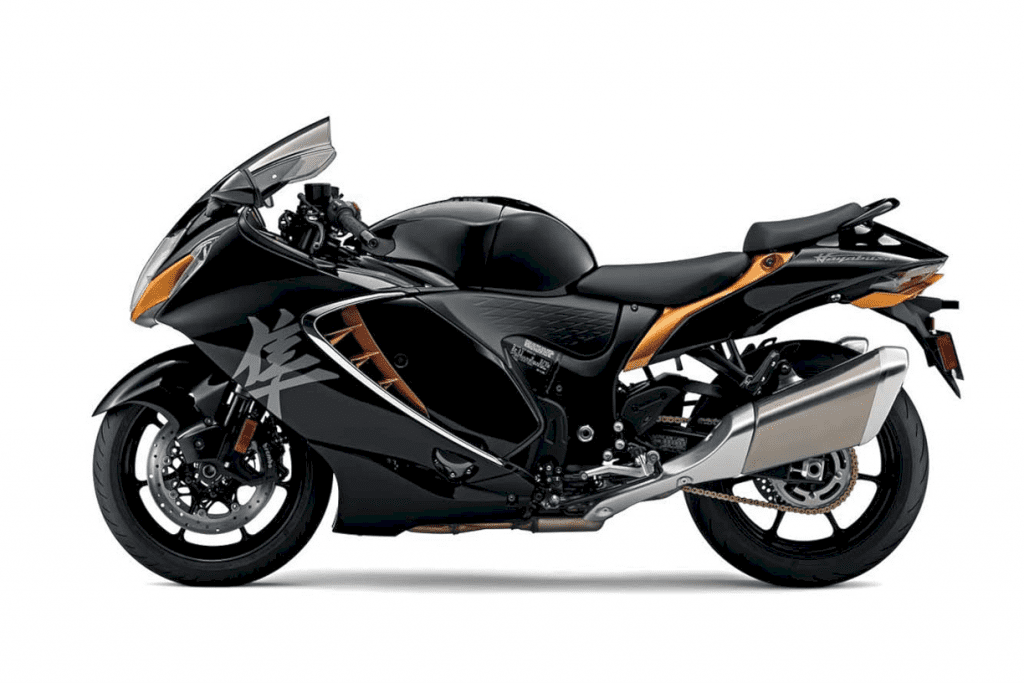 Suzuki has nevertheless remained faithful to the engine that we can trace its origins back to the original Hayabusa of 1999. This means that now being compatible with Euro5 standards, its peak performance has lost slightly compared to the previous generation, which does not even comply with Euro4.
Power drops to 190 hp at 9,700 rpm, while the maximum torque of 150 Nm is 5 Nm less than in the previous generation and is reached at 7,000 rpm.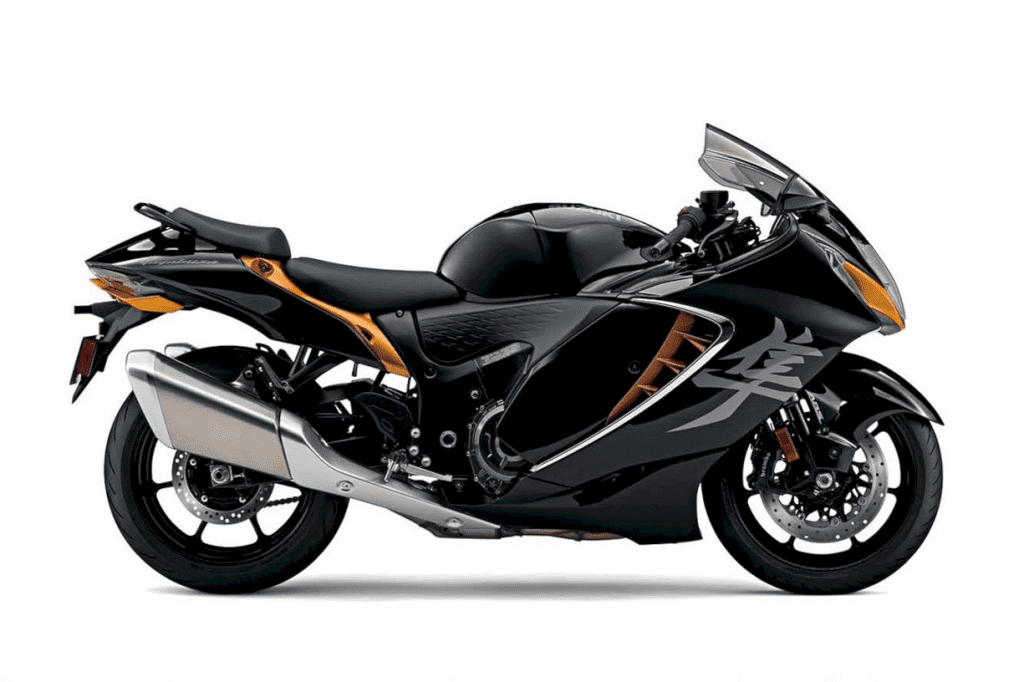 But power and torque delivery are much more linear and full compared to the previous generation. Particularly to medium regimes. This allows the new GSX1300R Hayabusa to be faster than 0-200 meters (6.8 seconds) and also to reach 100 km / h from the stop: 3.2 seconds. The maximum speed remains above 299 km / h, an extraordinary feature of this model.
Design
The overall design is immediately recognizable as a Hayabusa and yet completely up-to-date. The LED lighting next to the air intakes is also used for the direction indicators. The direction indicators are also integrated into the LED rear lights.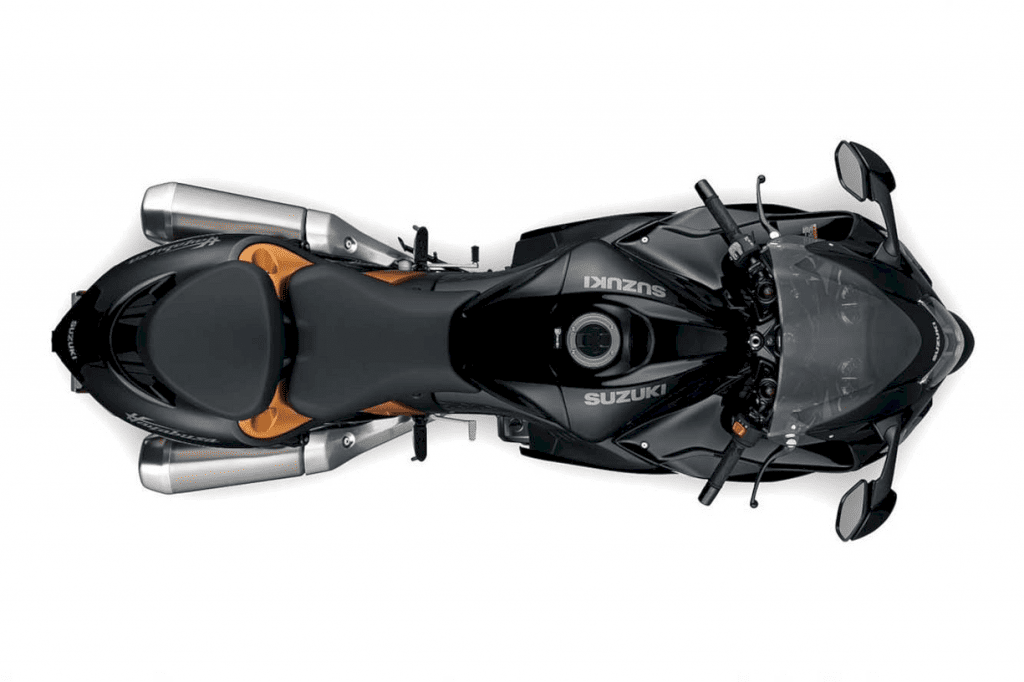 As with its predecessors, all new Hayabusa design details have been checked to contribute to low drag.
The design has been given sharper lines, which give the bike a more aggressive stance. The wholly redesigned exhausts also ensure that the center of gravity of the design has moved further forward: ready for attack.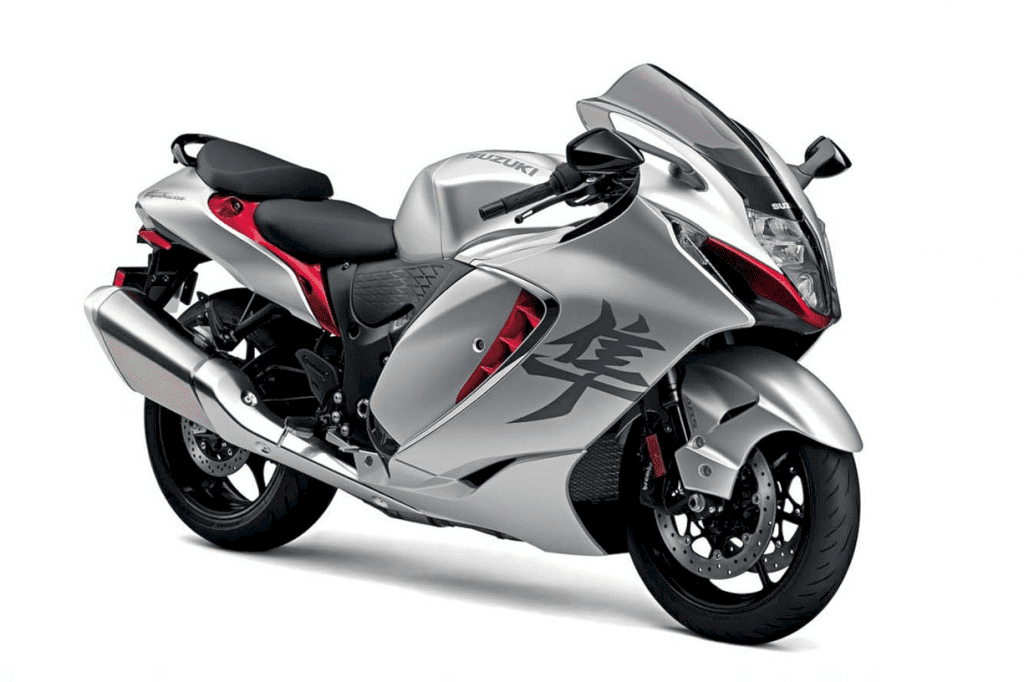 Price and Availability
The latest generation of the hyperbike is already available on several Suzuki authorized dealers around the world. As for the price, the 2022 Suzuki Hayabusa GSX1300R is marketed starting from $22,399.