Completed in August 2018, A Hobby House is a modern Japanese house designed by Soken Home for Mr. H, his wife, and their 3 children. There is a built-in garage for Mr. H's motorcycle, a motorcycle hobbyist.
Garage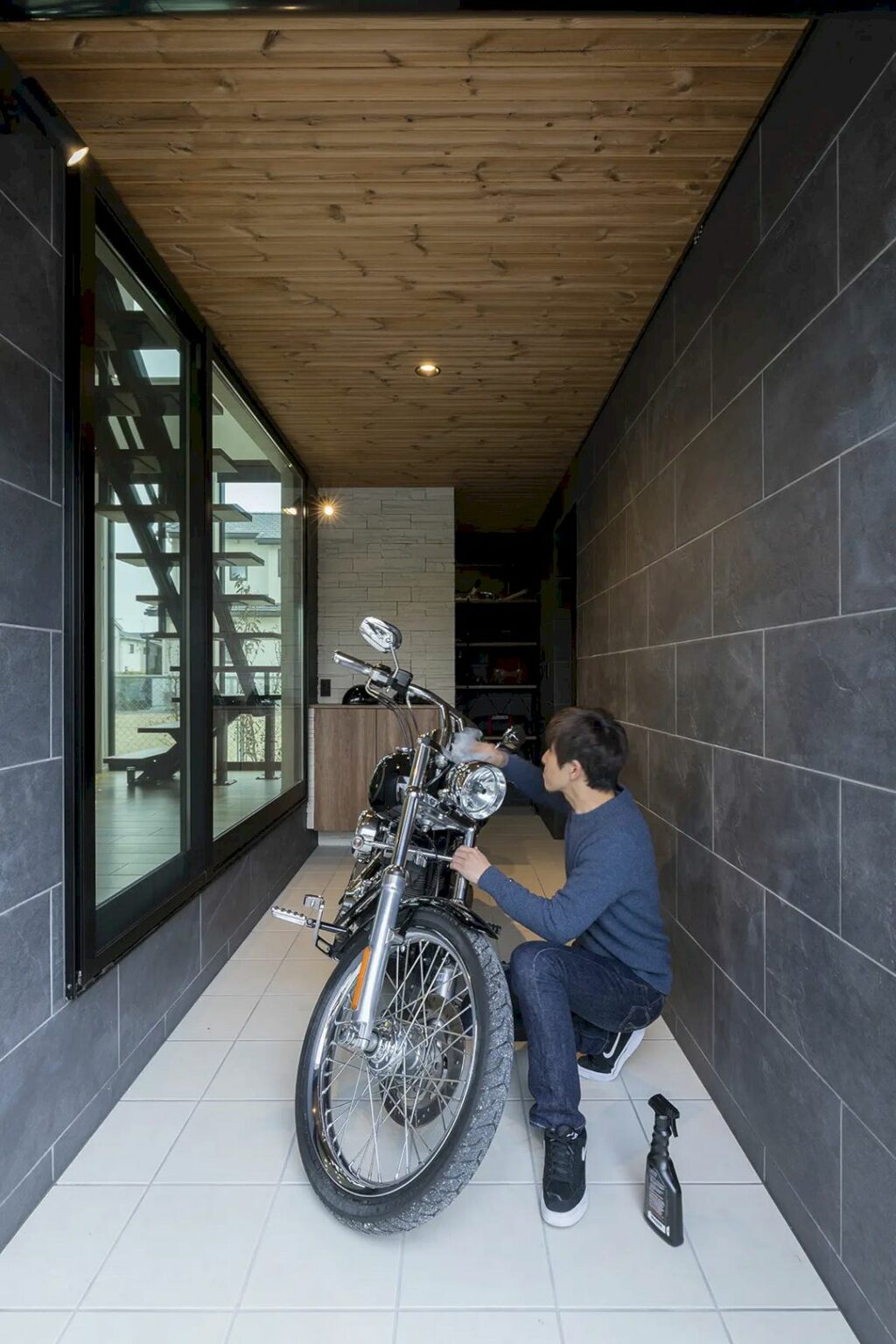 A built-in garage is the central axis of this house, accentuating the entire first floor of the house. This garage is designed for the house master's motorcycle. He can look at his precious motorcycle through the order-made window glass. It also has its own entry doors which make the small garage more secure. Those who have old garage doors may consider calling a garage door installer to finally replace and upgrade your garage door. You can head to A Dependable Overhead Door Company for additional guidance. If you want a detached garage instead, there are ADU House Plans that you can use to achieve a functional and aesthetically-pleasing structure.
The garage also can be seen from the dining room and living room. Every night after returning home from work, the master of the house polishes his motorcycle.
LDK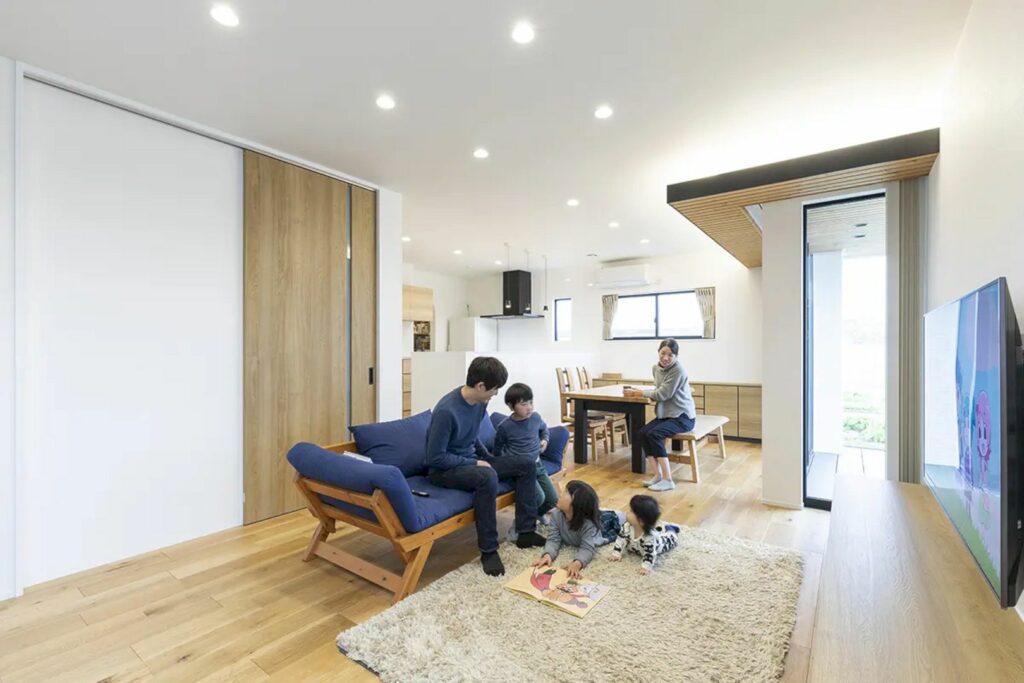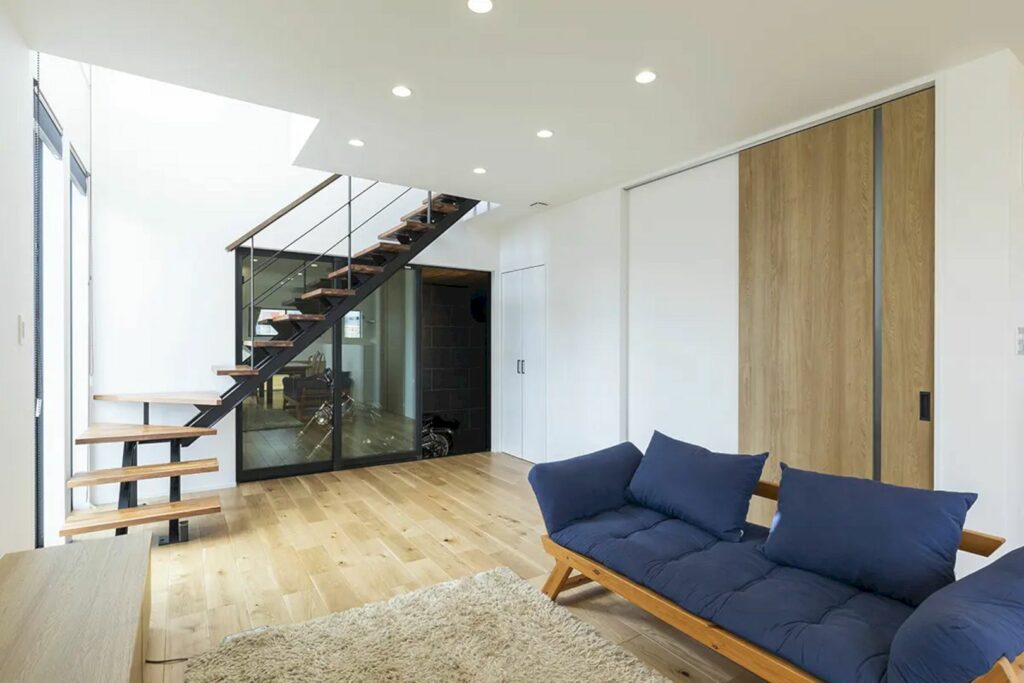 LDK stands for Living room, Dining room, and Kitchen. It is an abbreviation frequently used for housing options in Japan.
In this project, the LDK has excellent lighting thanks to the land that is open on three sides. There are a lot of windows designed to the LDK so the light can reach the interior easily.
In the living room, the staircase becomes the focal point of the room.
Details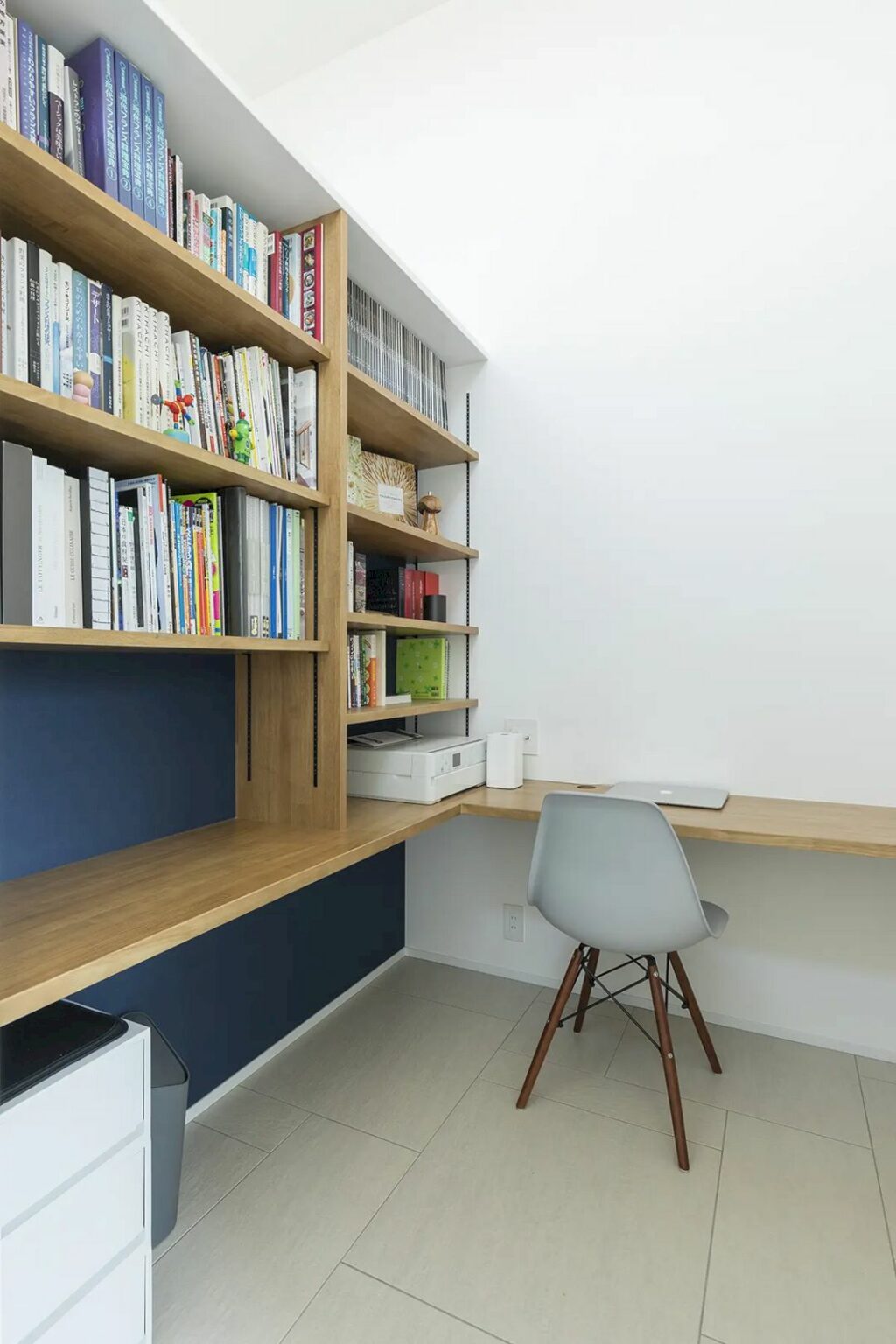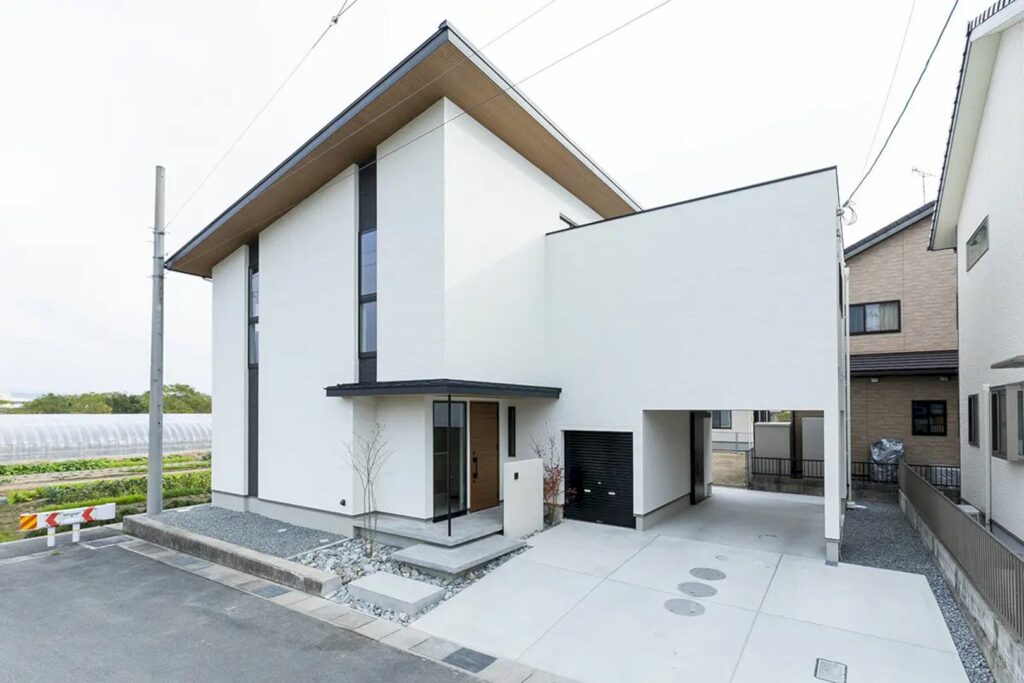 A big bookshelf can be found in the study area on the second book. It is a study area for Mr. H's work and hobbies.
A lot of lands are considered for this project but only one that the wife likes the most is chosen. It is the land without many buildings built around it.
A Hobby House Gallery
Images Source: Soken Home