Located in Hatsukaichi City, Hiroshima Prefecture, A House Inspired by An Asian Resort is a 2015 project completed by Soken Home. Three colors are used to beautify the interior on the first floor: brown, white, and blue.
Design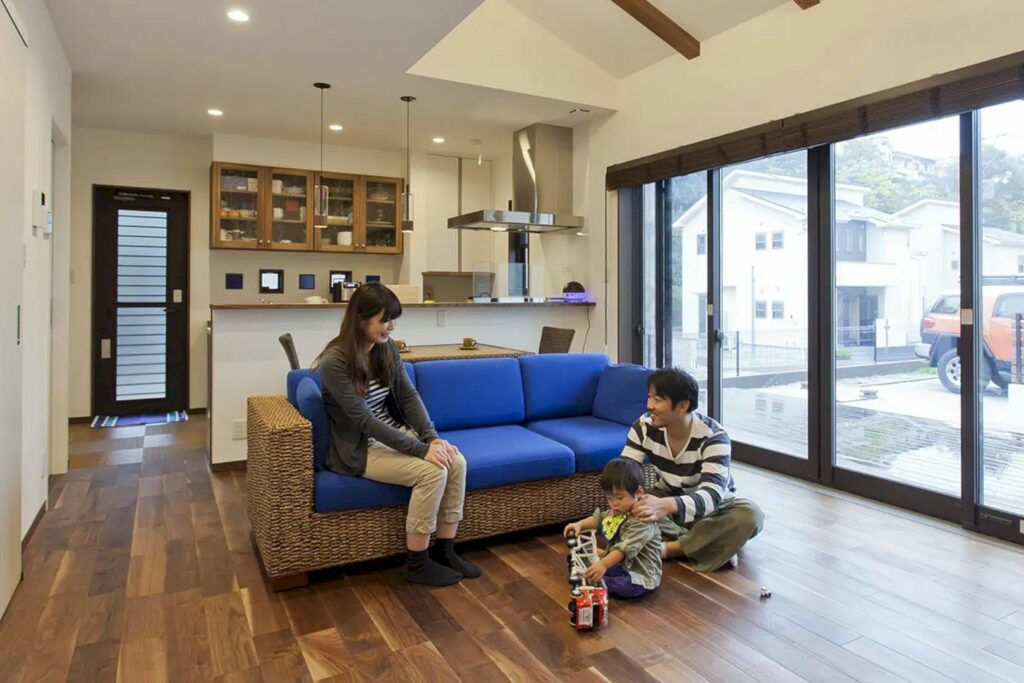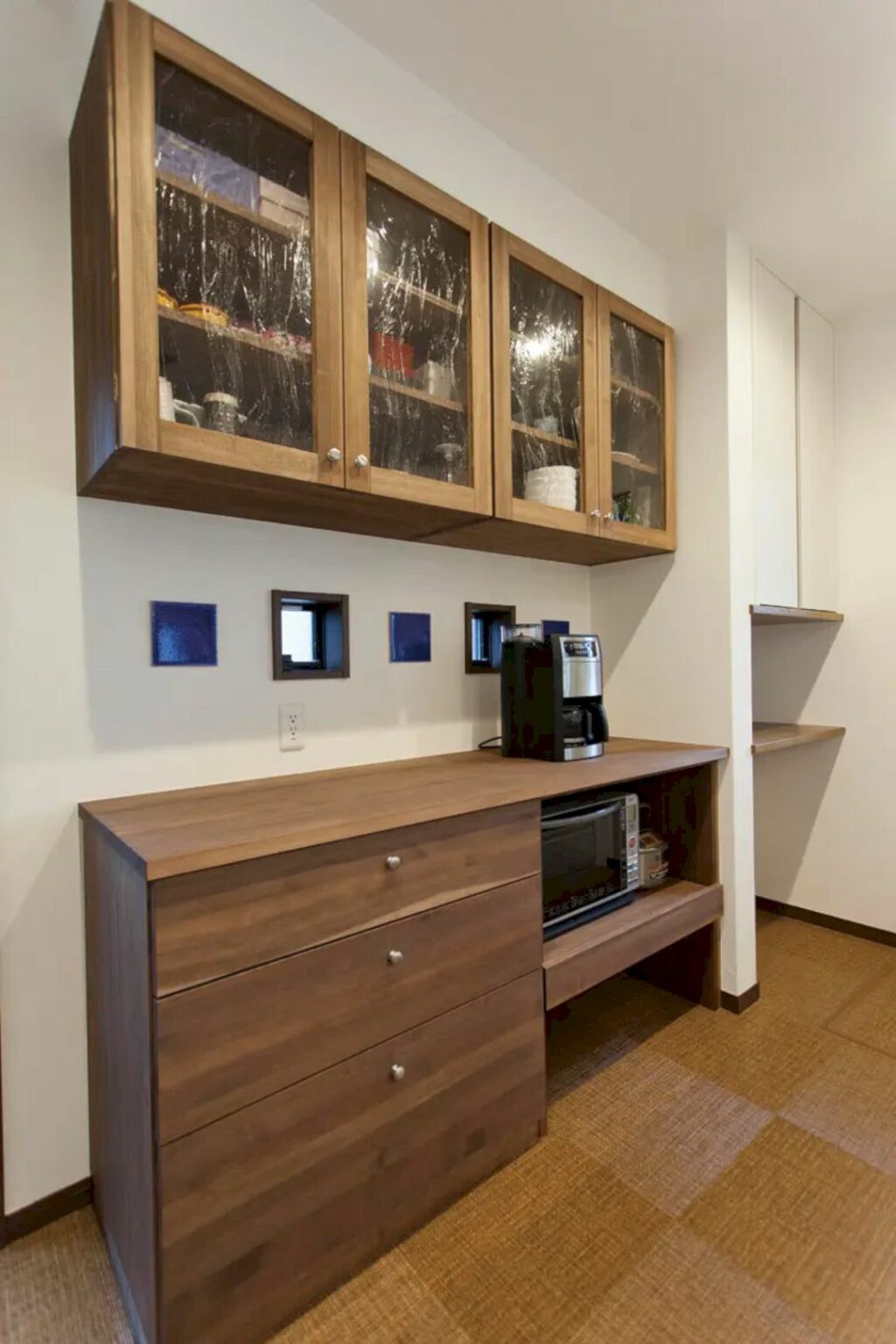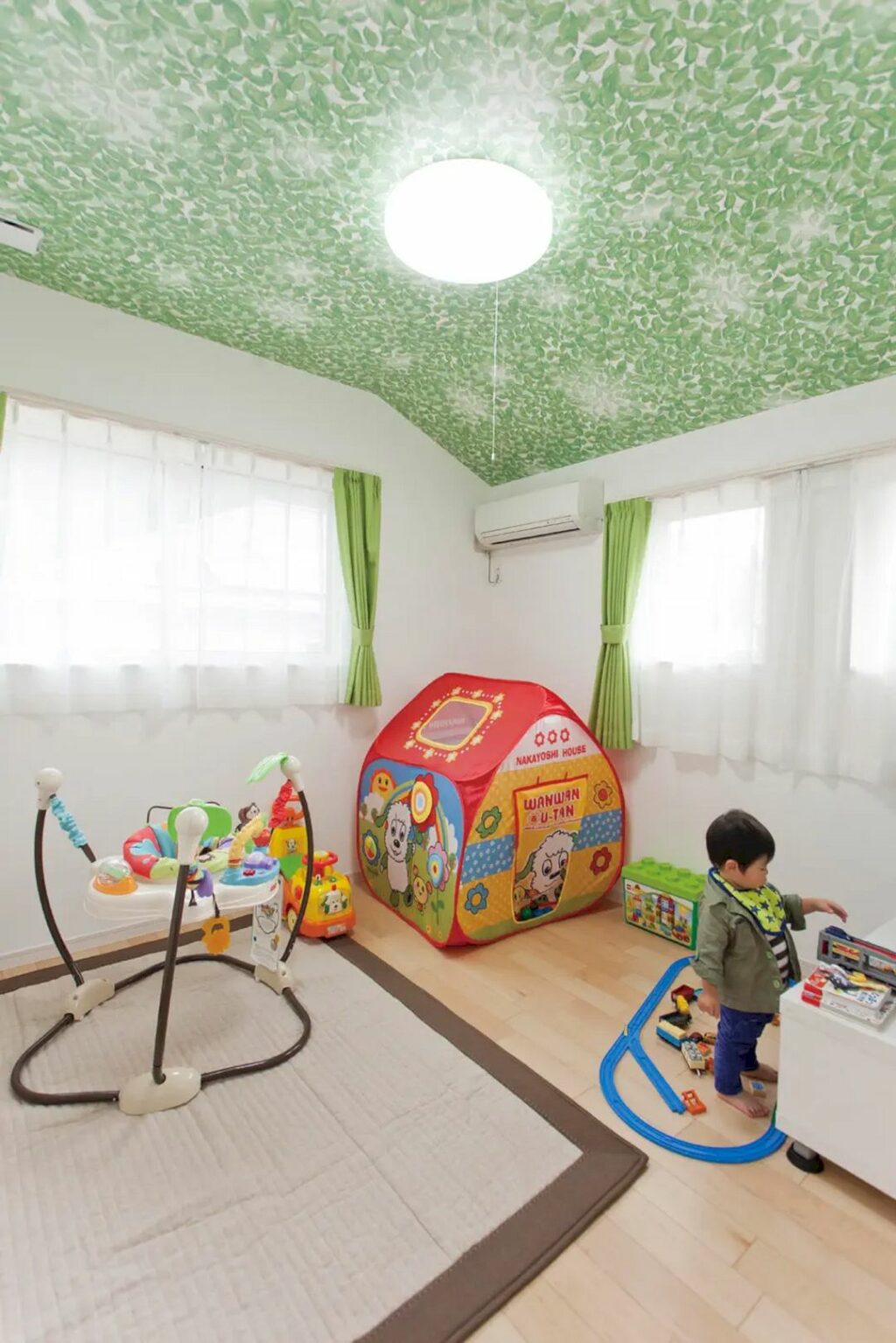 The entire first floor is designed with the use of three different colors: brown, white, and blue. Blue is the color of the husband of the family in this house, he loves the sea.
Blue tiles can be seen in the washbasin, giving a refreshing impression. These tiles are also used for the kitchen, placed between the small windows.
Details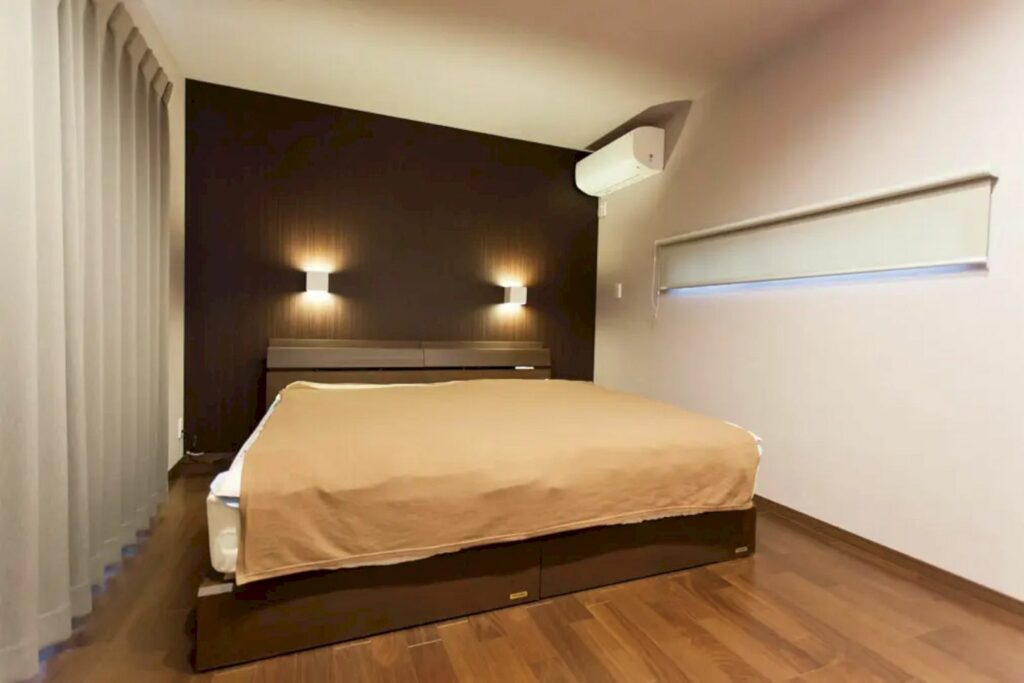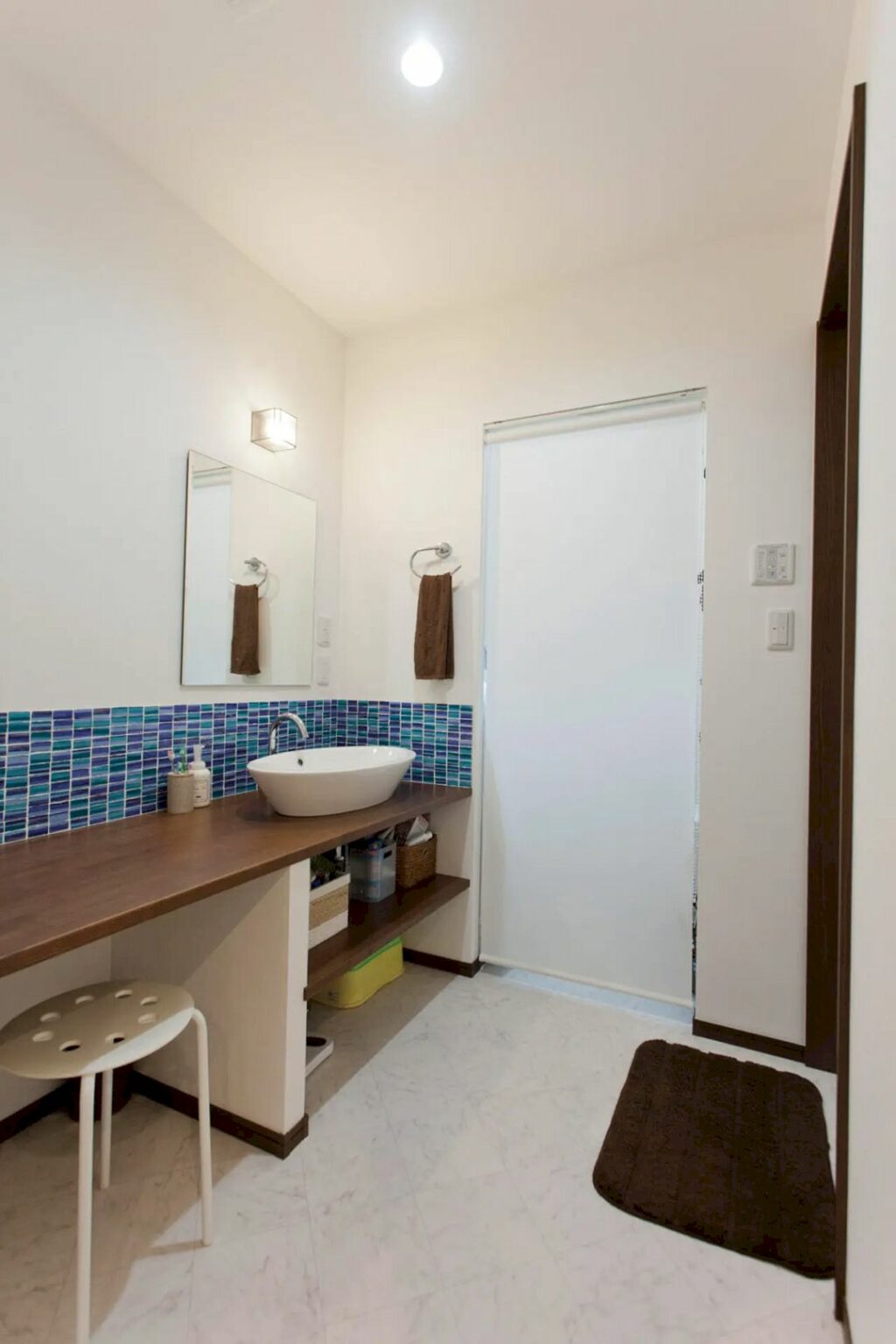 Water-resistant design floor tiles are used for easy maintenance in the kitchen. This kitchen also emphasizes storability and is designed with some awesome details. Broken glass with a pattern is unique detail added to the shelves. A polymer shelving system is also used for additional storage space.
A pretty motif wallpaper of sunlight through the trees and the blue sky is used to beautify the ceiling of the children's bedroom on the second floor. This bedroom becomes a perfect place for the children to experience nature indoors.
The design of the master bedroom is inspired by a resort hotel room. The owner also plans to install a home theater in this bedroom.
A House Inspired by An Asian Resort Gallery
Photography: Soken Home