It was long thought that the small city car was the most suitable type of vehicle to switch to electric propulsion. Still, a growing number of Americans are thinking otherwise. Here is a new manufacturer, Atlis, with its large full-size pickup dubbed XT.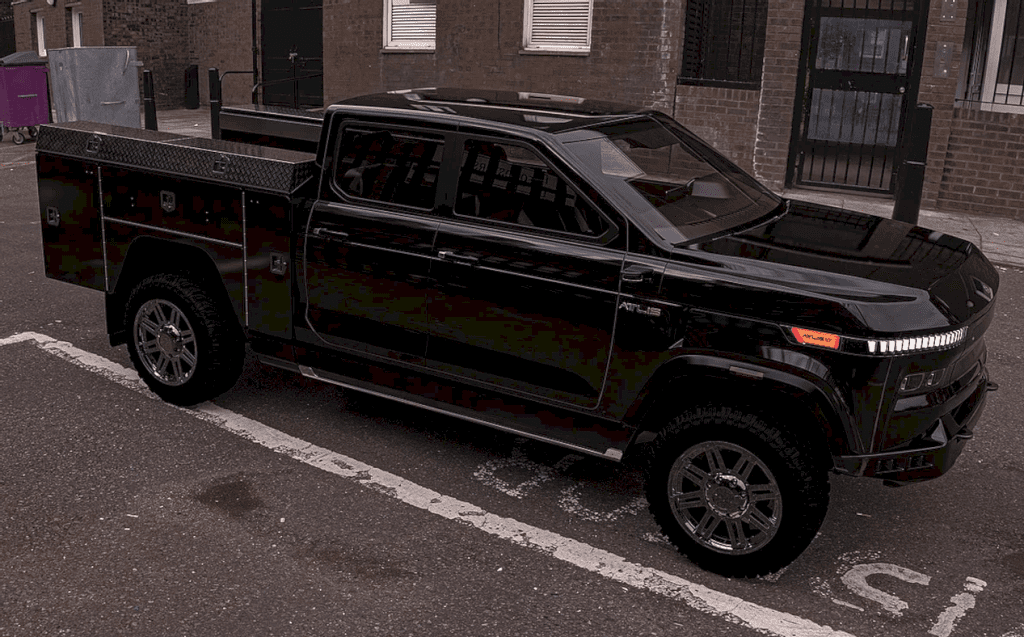 Features
Compared to its competitors, this Atlis XT announces an acceleration from 0 to 100 km / h in less than 5 seconds, up to 800 km of autonomy in its best version, and above all, the ability to recharge in just 15 minutes.
To accept such a high charging power, the Atlis battery has two unique characteristics. The first is to be at a voltage of 1600 Volts. The second is in very, very fine thermal management, with preheating at the start of charging and cooling at the end of charging.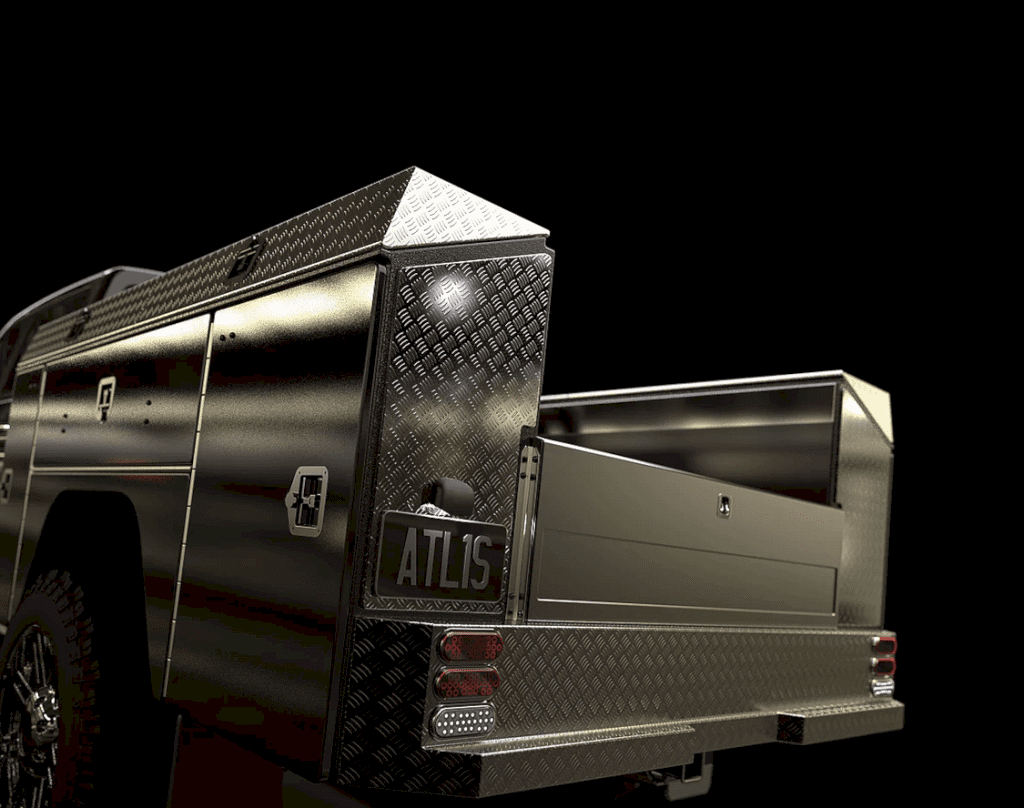 This battery can also be subdivided into equal components to be charged in 800 or 400 Volts, as can be provided by the current terminals, but it will be noted that Atlis, for the moment, does not indicate the capacity of its batteries, only the vehicle range of 480, 640, or 800 km.
Design
Atlis XT has regained a changed appearance. In front, the pickup is literally unrecognizable. Retouched optics appeared in the back, although the side of the car has practically not changed.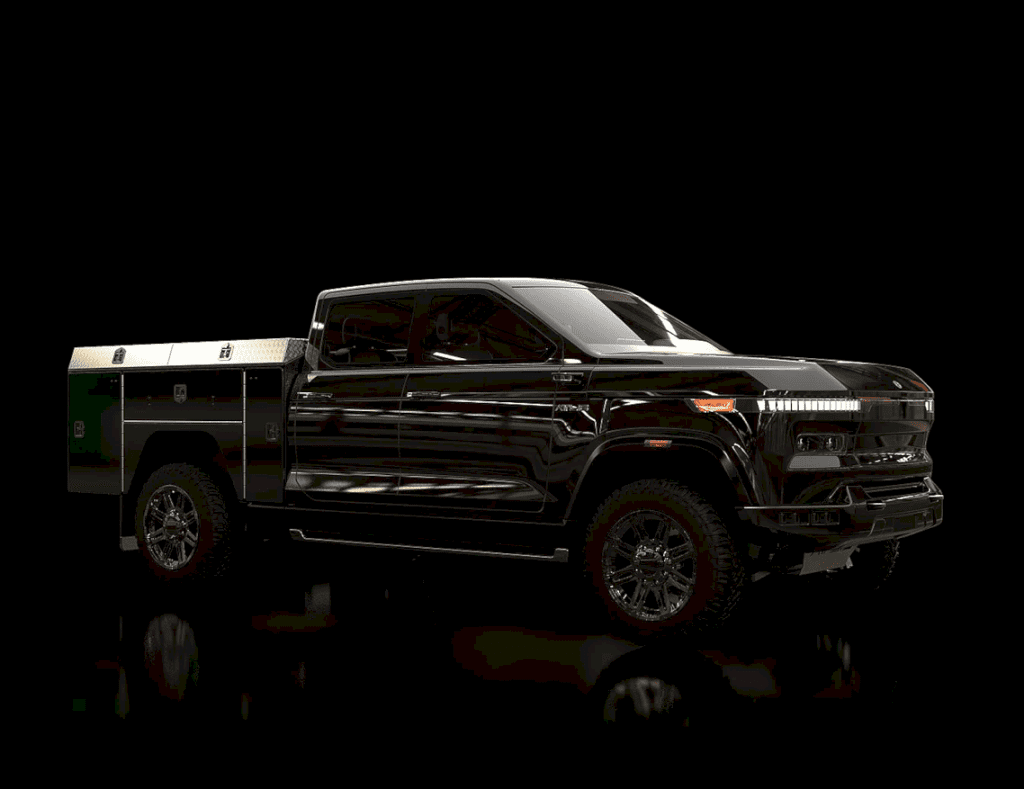 The pickup will have a fully steerable chassis, and the steering angle of the rear wheels is an impressive 32 degrees. However, the heavy modification will be less maneuverable due to the dual-slope rear wheels.
Price and Availability
The company offers to reserve its future car or to become an investor. It is also open to partnerships with existing manufacturers who would like to take advantage of its technology.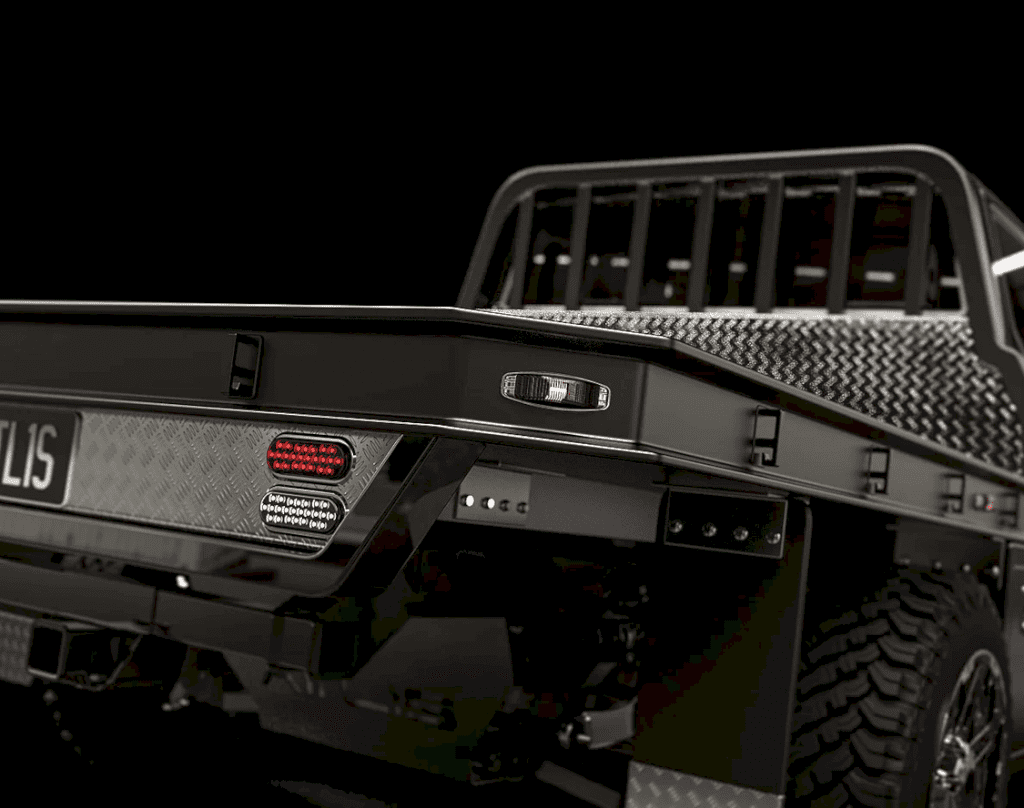 The starting price for a short-wheelbase pickup with an initial battery will be around $ 45,000. The creators assure that cars can be ordered with any sets of options, so the traditional division into several complete sets is simply not provided.