DJI has a fascinating new drone called DJI FPV. It's designed to provide an experience that's different from the normal drone. The central premise of the first-person view to present a more immersive experience.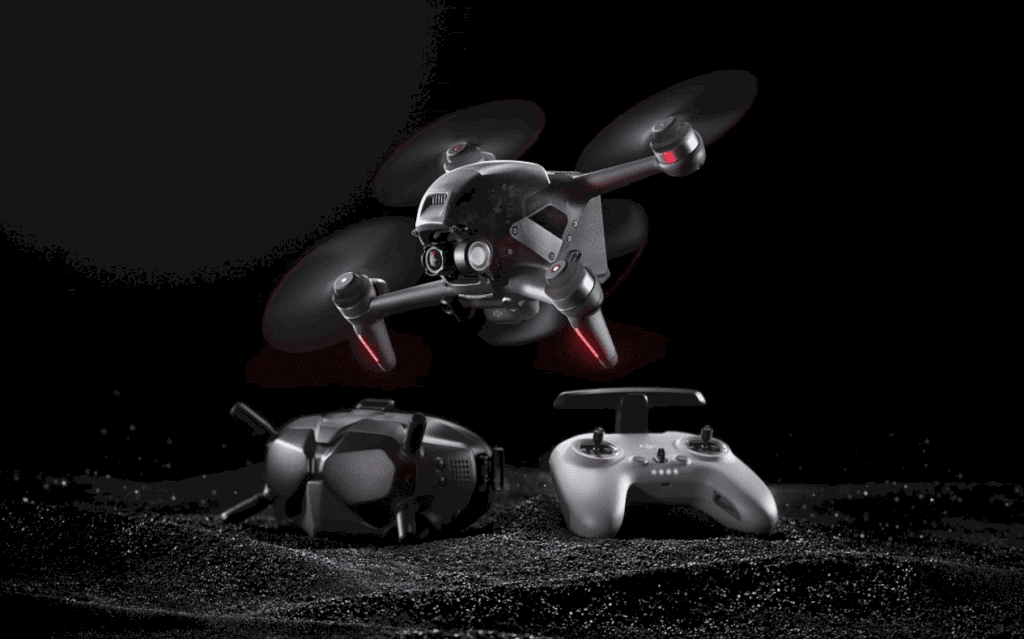 Technology
Design-wise, the FPV's appearance looks like the other DJI product. But with its tiny body, the DJI FPV has a maximum speed of 140 km / h, with an acceleration of 0-100 km / h in two seconds. Plus,  it comes with three different driving modes: Normal, Manual, and Sport.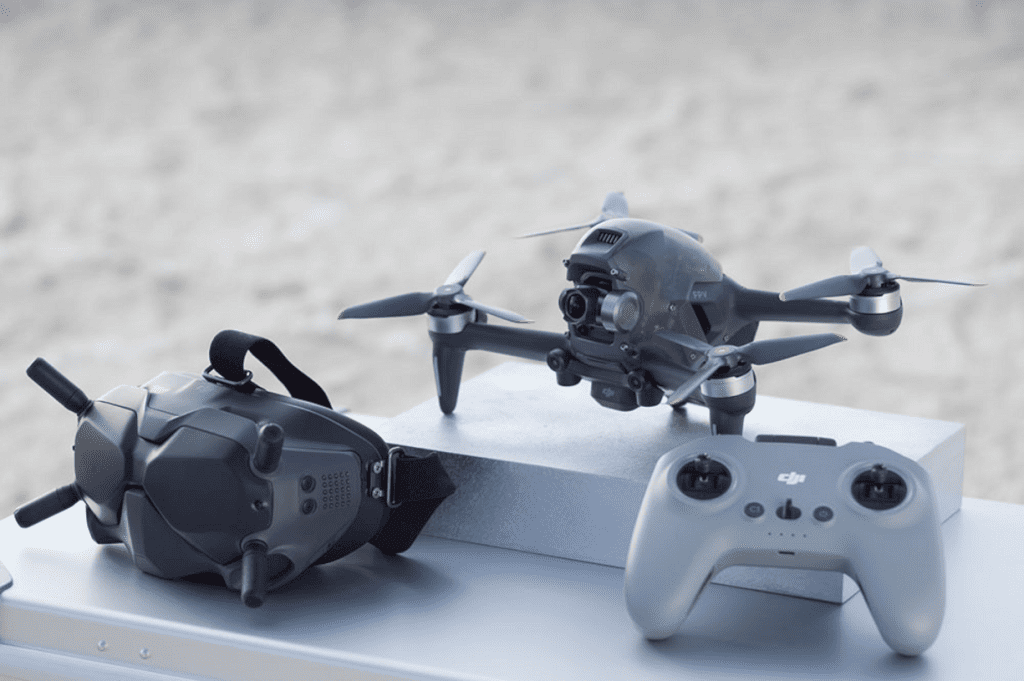 DJI also provides FPV with an emergency brake feature, which can be activated at any time to make the drone stop and hover stationary.
To control FPV, users have two options. The first option is to use a traditional controller that looks like a gamepad, and the second option is to use a motion controller.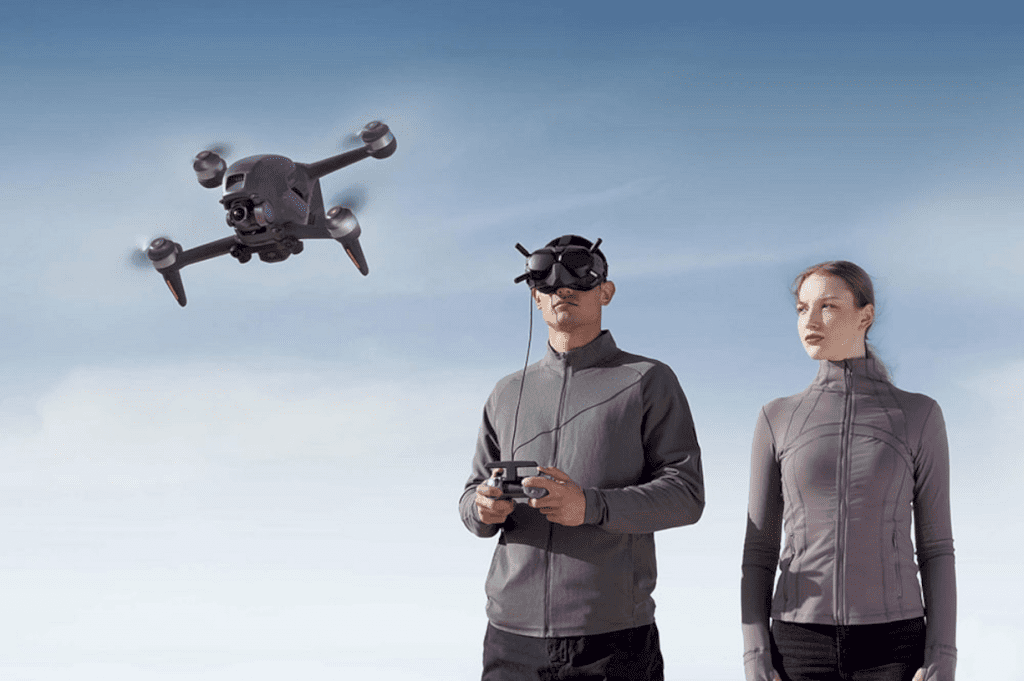 DJI also provides a DJI Virtual Flight simulation application for those who are not familiar with controlling drones from a first-person perspective.
The best news of all is that each part of the FPV is a modular design, which means that the parts can be removed and replaced easily.
Camera
On the camera, the DJI FPV packs a set of cameras that can record video in 4K 60 fps resolution and 120 Mbps bitrate. In order to increase stability, FPV relies entirely on an electronic image stabilizing system called RockStead.
Users can see what DJI FPV sees directly with the help of DJI FPV Goggles V2. For transmission, DJI FPV utilizer the latest generation transmission system called O3.
The maximum transmission distance is clocked at 10 km. The technology came with a higher bitrate at 50 Mbps and three transmission modes: High-Quality, Low-Latency, and Audience.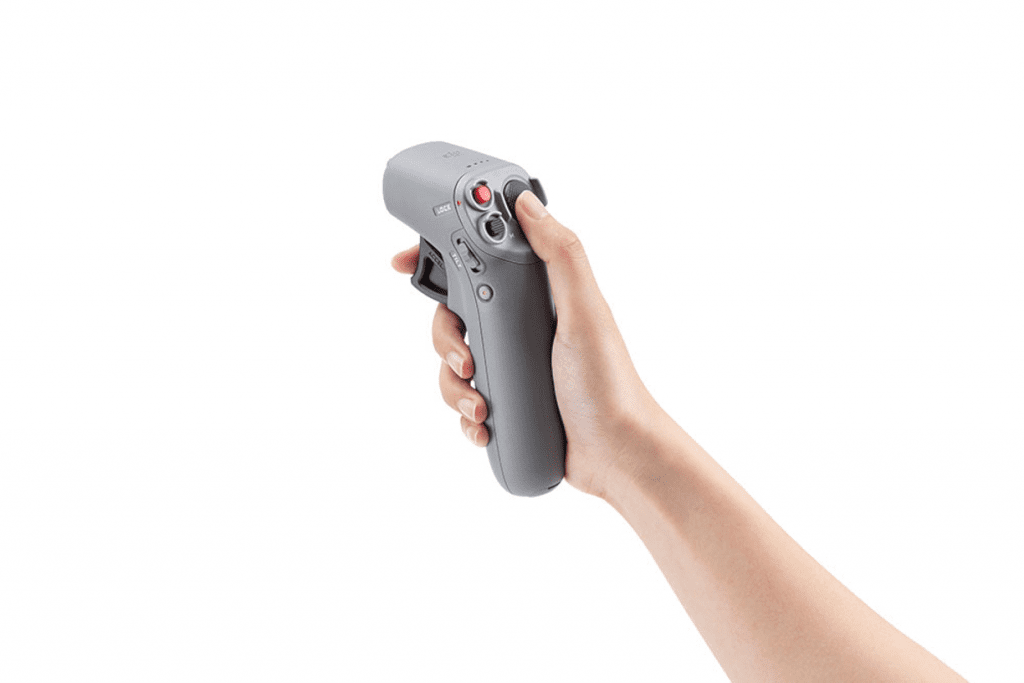 Price and Availability
The DJI FPV is currently available for $ 1,299. This package includes a drone, remote control, FPV Goggles, and a battery unit. In the case that you are interested in the motion controller, you will need to cough up another $ 199 separately.