There are very few devices that can be called a legend. Undoubtedly, one of such devices, or rather a series of devices, will be the speakers from the "Aura Studio" series from Harman Kardon. And now, the company is back with the Aura Studio 3.
The first loudspeaker in this series aroused great interest not only because of the outstanding sound quality but above all because of its extraordinary and original design.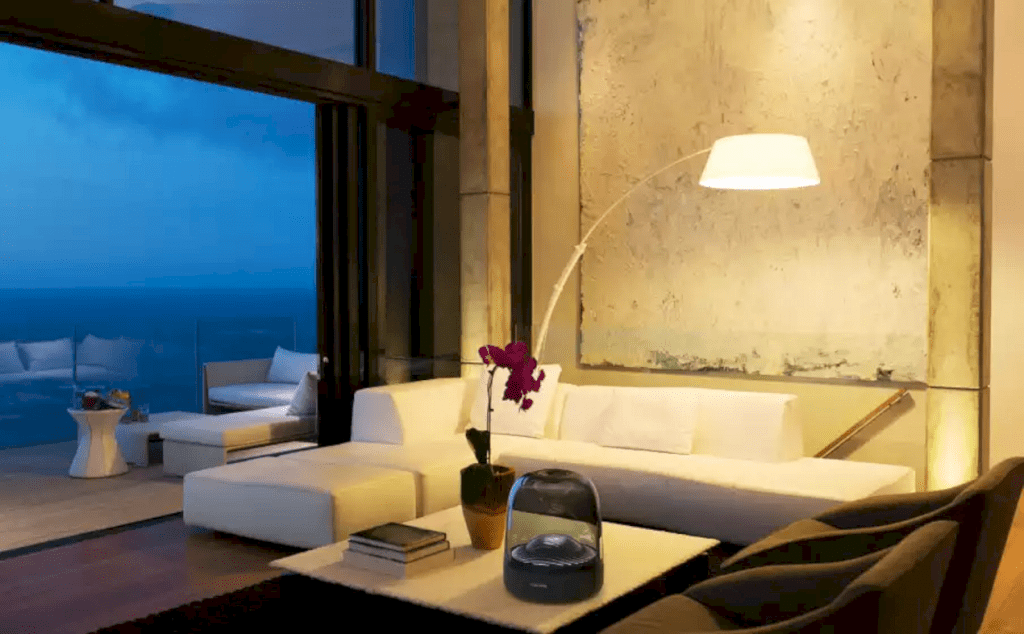 Design
With a focus on home use, the Harman Kardon Aura Studio 3 is the evolution of Aura Studio 2, highlighting an elegant design that turns the speaker into an elegant accessory for the most varied environments.
With proper connectivity, the speaker promises to offer a 360º immersive sound experience, combining a powerful subwoofer with light effects to provide an acoustic experience and involvement with the media reproduced by the equipment.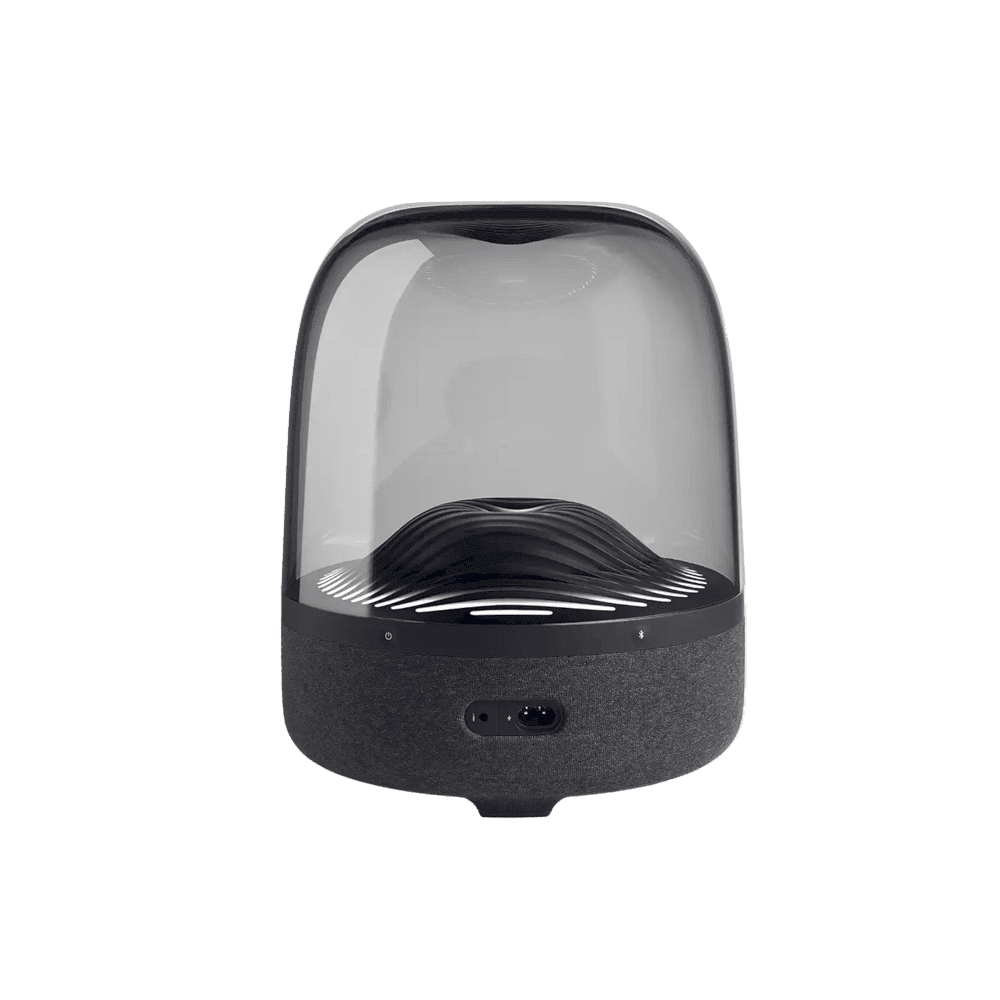 Aura Studio 3 looks more like a humidifier than a speaker. With a round, solid base and a translucent dome lid, all-black design curves at the top.
The reason for this design decision is that the speaker has built-in LED lights. They illuminate the interior of the dome and light up in time with the music.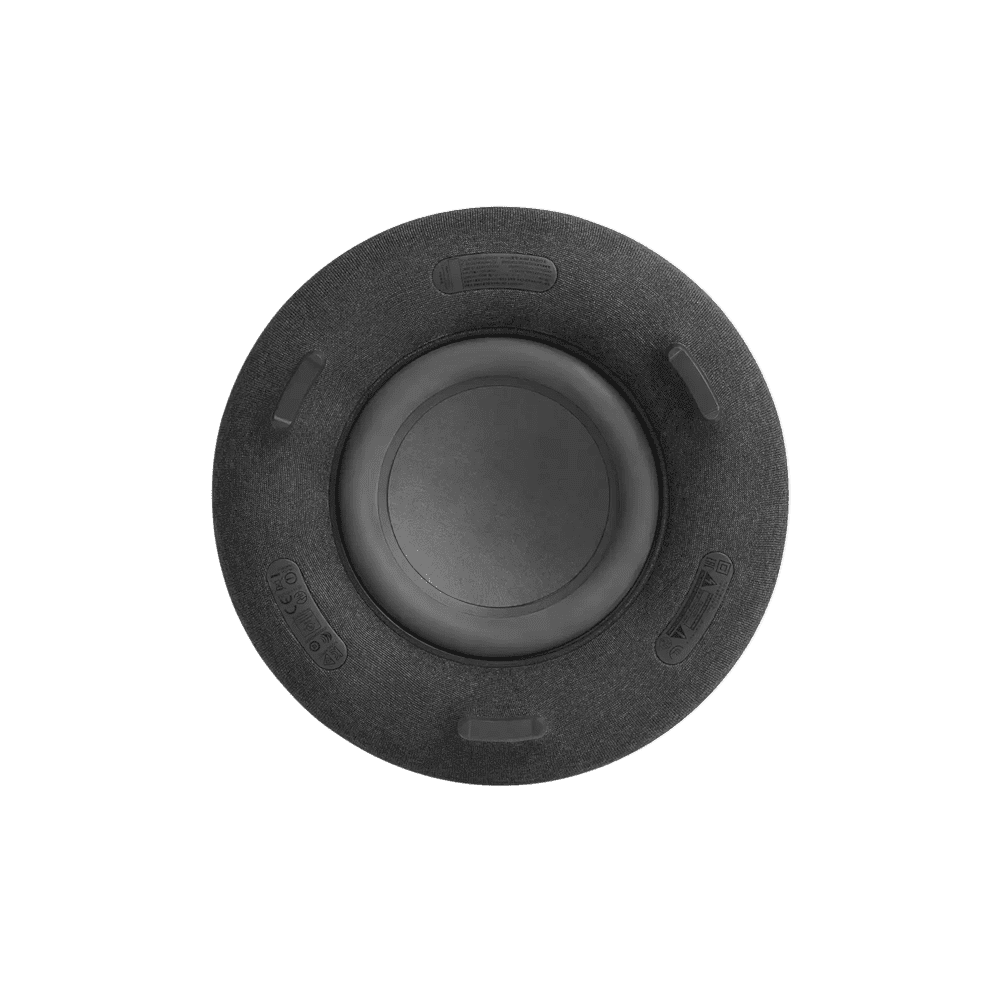 Light is projected from a series of curved projections at the top of the base and reflected at the dome's top.
Specs
Simply put, Aura Studio 3 is designed for the interior, which with a clear sound with full 360-degree sound. It is not the smallest speaker system (28.3 x 23.2 x 23.2 cm); its weight is 3.6 kilograms, by the way. It can perfectly fill vast spaces, and it will also serve well during a garden party. It offers a nominal power of 2x 15 W + 1x 100 W in the frequency band 45 Hz to 20 kHz.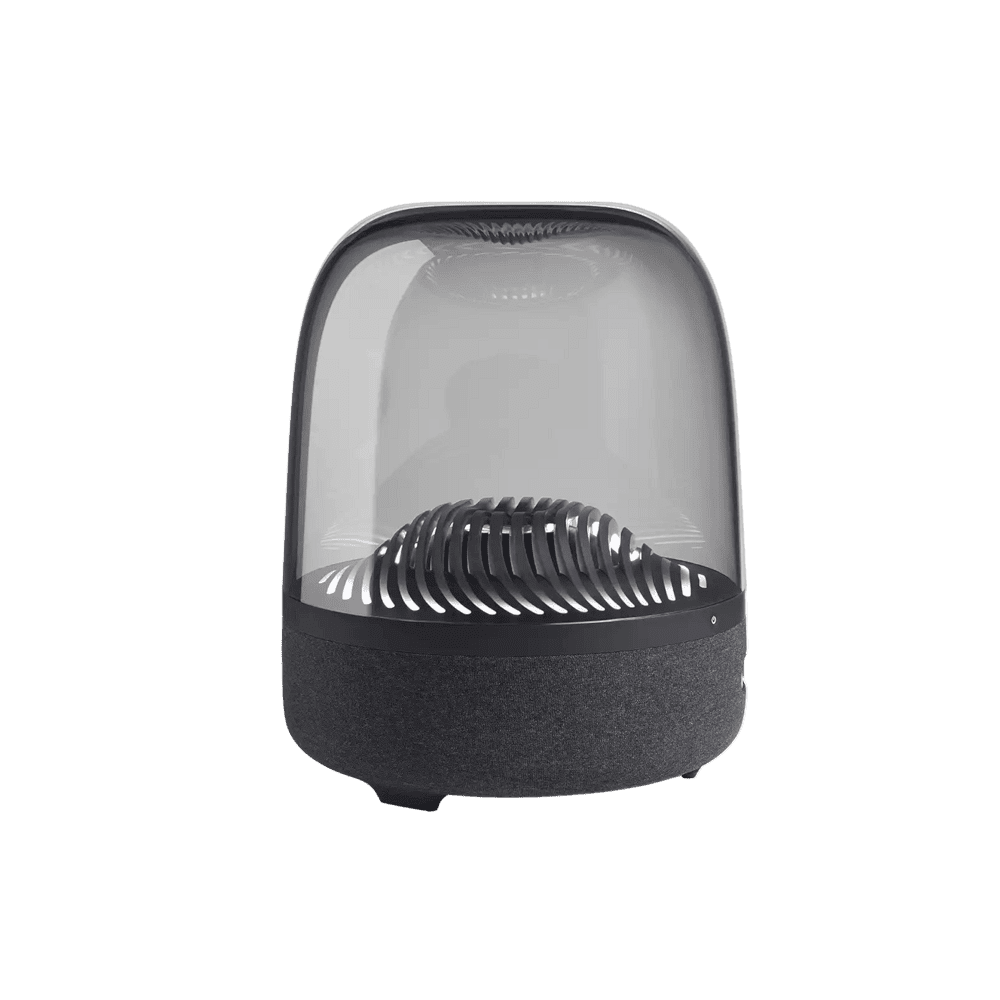 Up to six 40 mm drivers and a 130 mm subwoofer ensure the perfect music experience. It is located at the bottom of the device. It is paired with a button located on the speaker's back along with a 220 V connector, an on / off button, and a 3.5 mm audio connector.
Price and Availability
The Aura Studio 3 by Harman Kardon is undoubtedly one of the most aesthetic speakers on the market. It displays a superb transparent dome, delicate lighting, and the audio quality is also at the rendezvous. Any interested parties can get this little gem for $299.95.