The HomePod mini is a smaller and cheaper option than the original HomePod model and is aimed at reaching a wider audience.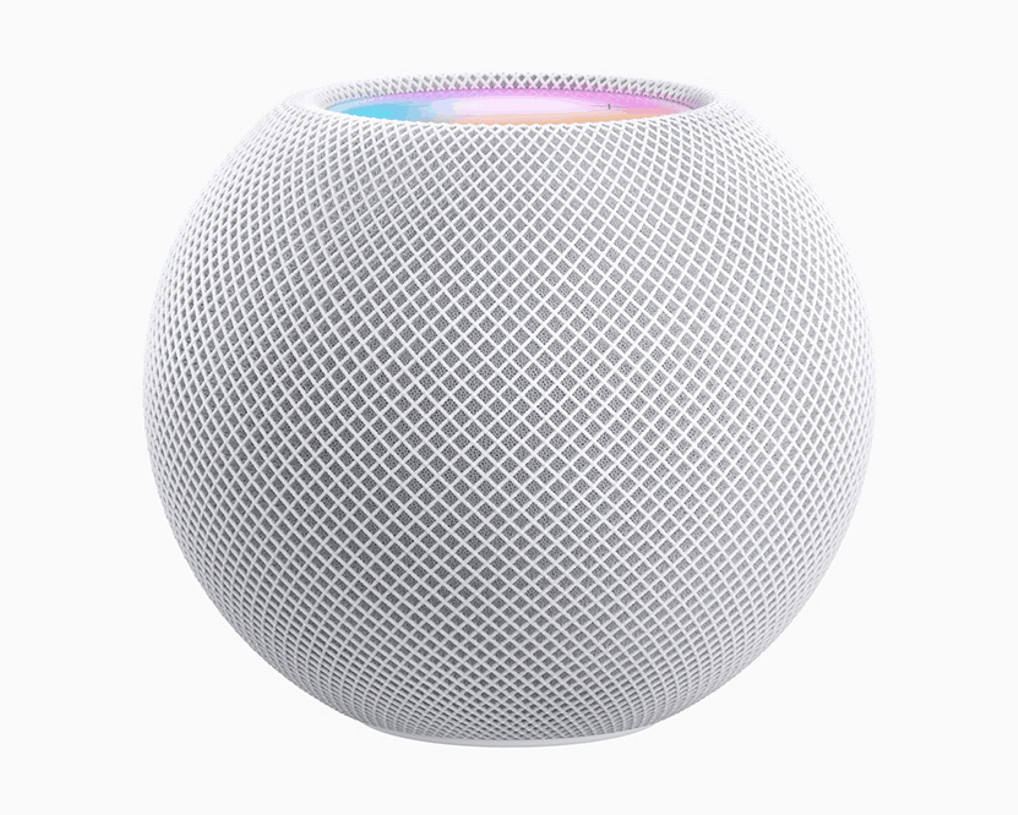 The HomePod mini promises premium quality audio and is powered by the Apple S5 chip, which allows computing audio processing to adjust the loudness and dynamic range of the speaker based on what's playing, in real-time at 180 times per second.
Design
On the exterior, the HomePod mini has a backlit roof that lights up when Siri is actively used. The roof is touch-sensitive and equipped with a play button, pause, and volume control. From an interior perspective, the HomePod mini-features dynamic full-range drivers to deliver 360-degree sound.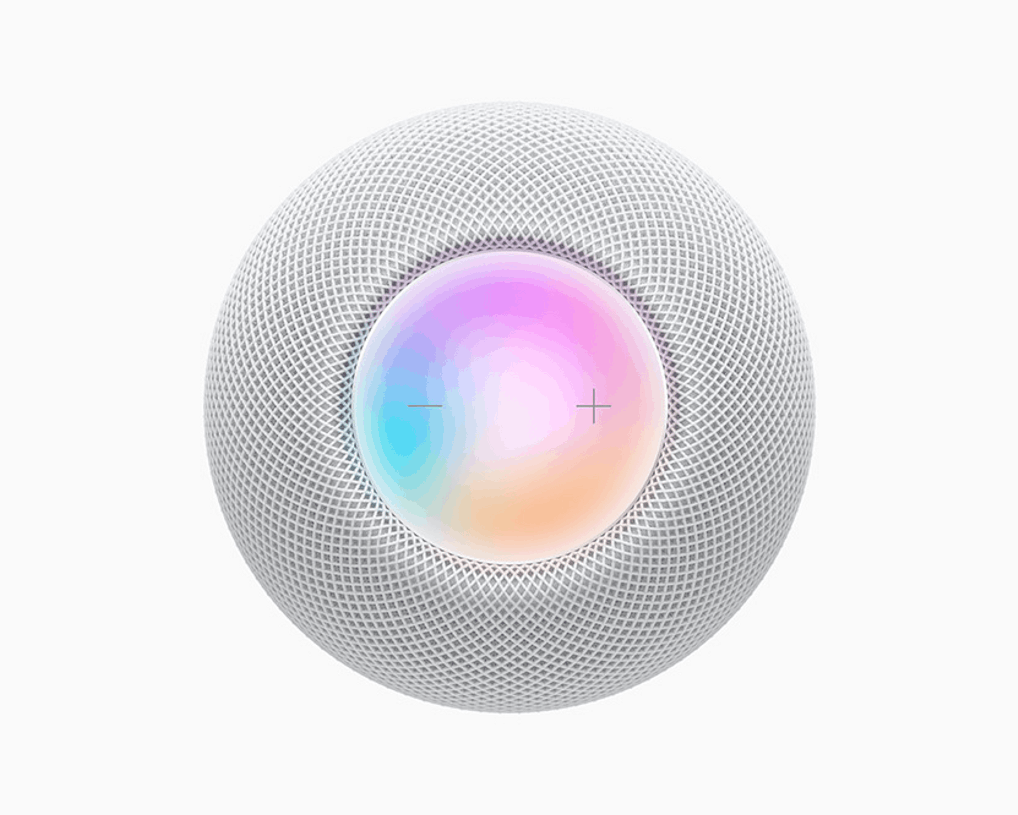 Two HomePod minis can be paired to create stereo sound, making them perfect for listening to music or podcasts indoors. Apple claims that in near future, the HomePod mini will support a number of third-party music streaming services, including Pandora, Amazon Music, and iHeartRadio.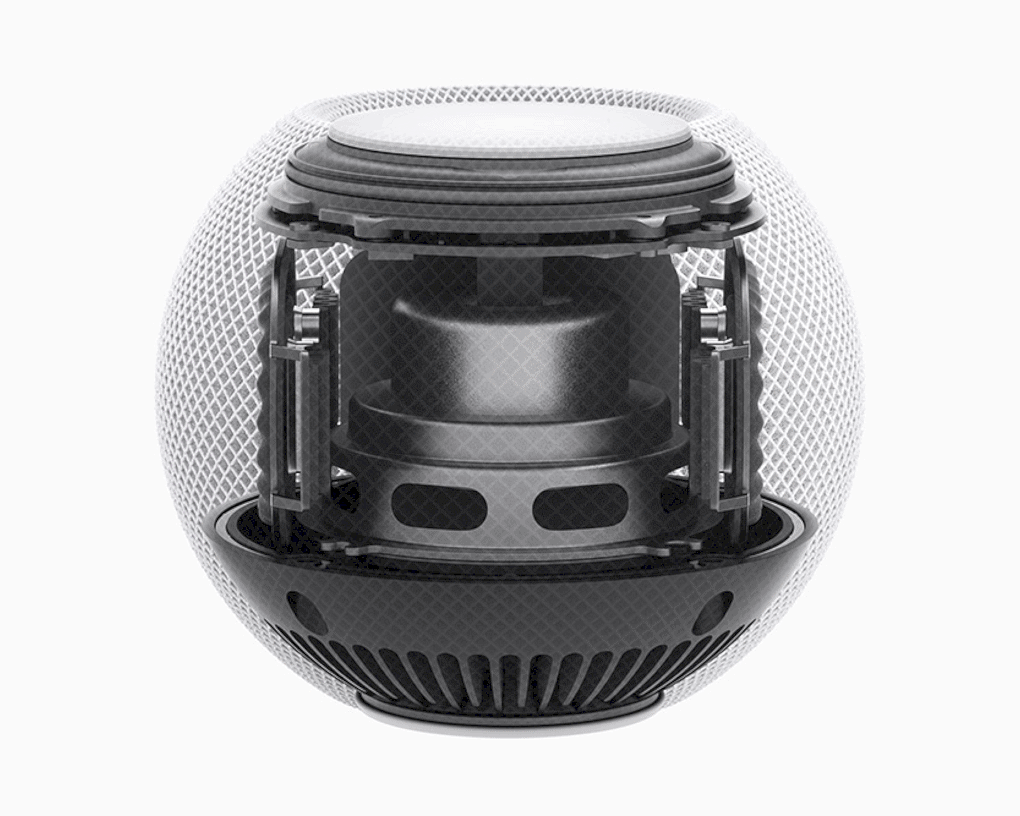 Intercom
Apple also introduced the Intercom feature on the HomePod mini. It allows users to communicate with other users in different rooms in a house, using two or more paired HomePod mini. Intercom messages can also be read via a connected iPhone, iPad, or Apple Watch.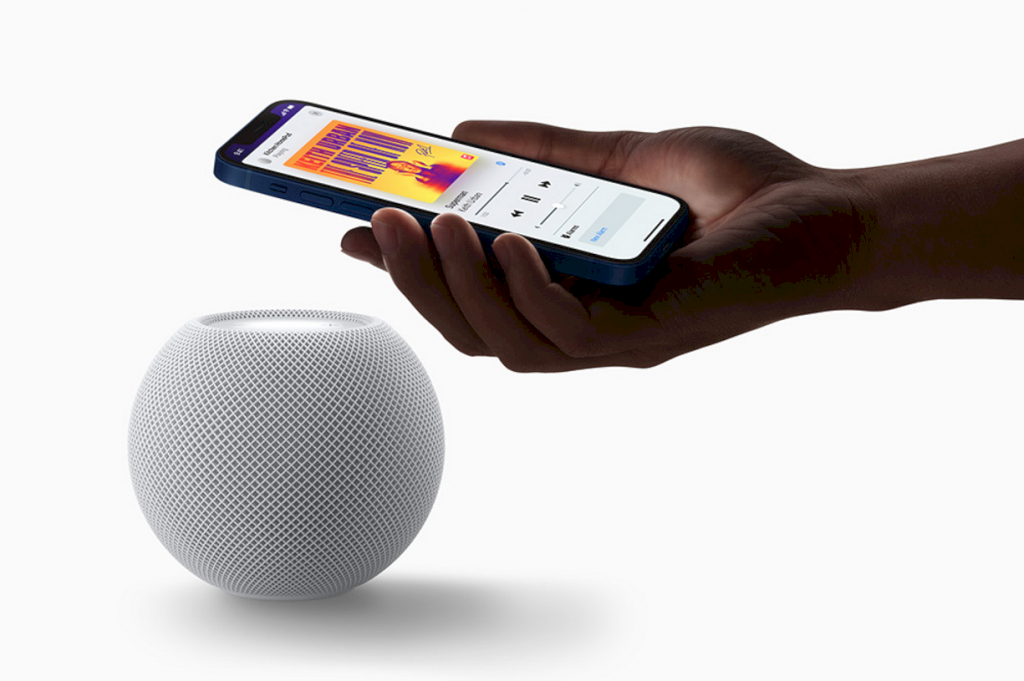 Price
The HomePod mini will be priced at $99. Pre-orders in the US will begin on November 6, with deliveries scheduled for November 16.