JBL Synthesis has announced a new stand-mount loudspeaker called the  4309. It's essentially a more compact version of the 4349 bookshelf monitor speakers with better specifications.
Features
One of the most noticeable features of the speaker is its compact body, which looks a lot like its larger predecessors in the JBL's series of home studio speakers, 4349 and 4367 types.
Designed and engineered in JBL's world-famous acoustic engineering facility in Northridge, California, the 4309 Studio Monitor is a showcase of the advanced JBL acoustics technologies.
This bookshelf loudspeaker features a 2-way design with High-Definition Imaging (HDI ™) horn technology, 2410H-2 1-inch compression driver, a 6.5-inch cast-frame, and Pure- pulp cone woofer for powerful dynamics and incredibly accurate sound productions.
There's also an ultra-high frequency tonal adjuster located on the front panel below the horn. This allows the sound coming out of the speaker to be adjusted to your liking.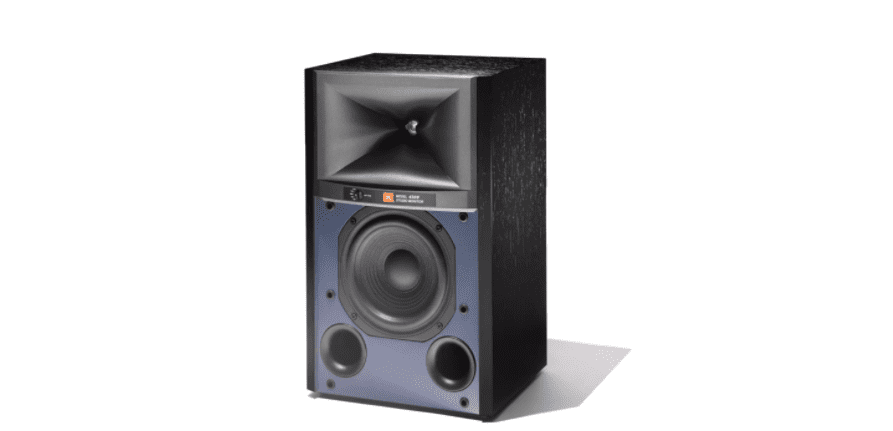 The JBL Synthesis 4309 speaker is built around a cabinet braced with 3/4-inch walls. The walls have a bass-reflex design with dual front-firing flared ports built-in inside them.
At the back of the loudspeaker, twin sets of gold-plated binding posts are built for single-ended or bi-wire/bi-amplified connections.
True to its compact nature, the overall dimensions of the speaker with grilled is only 419x260x227mm and weighs around 11 kgs.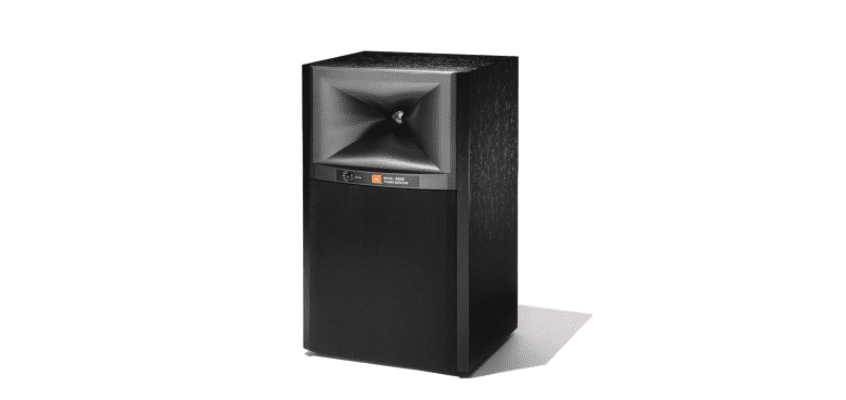 Pricing & Availability 
As of right now, the JBL Synthesis 4309 loudspeaker comes in a choice of walnut with a blue cloth grille or a black walnut with a black grille satinwood veneers.
It will be available for purchase in June for  £1,799. It comes with 5 years warranty and 25,5 kgs shipping weight.