Lamborghini has officially unveiled a roofless supercar, the SC20, built to fulfill one wealthy customer's desires. Using the Aventador model design, this luxury supercar is claimed to have various advantages.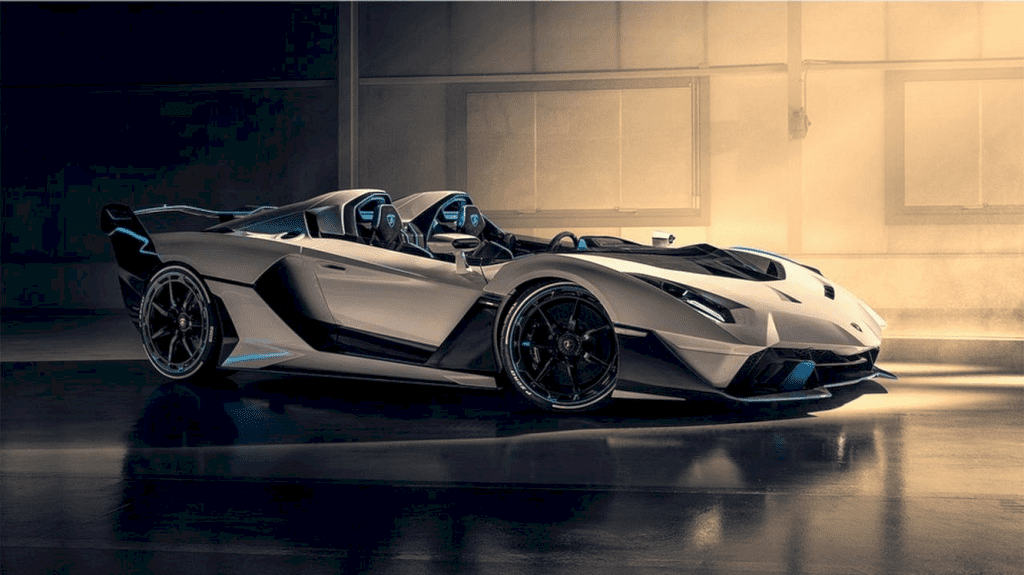 Design
The carbon fiber material is the main component of the body. The vehicle's front has particular air intakes, vents, a more muscular rear, and reasonably large wings.
The design lines on the body of this car are quite extreme. The hood is inspired by the Huracan GT3 EVO, while the sculpted sides resemble the Essenza SCV12. A wing is made from carbon fiber at the rear, which can be adjusted in three different positions: low, medium, and high load.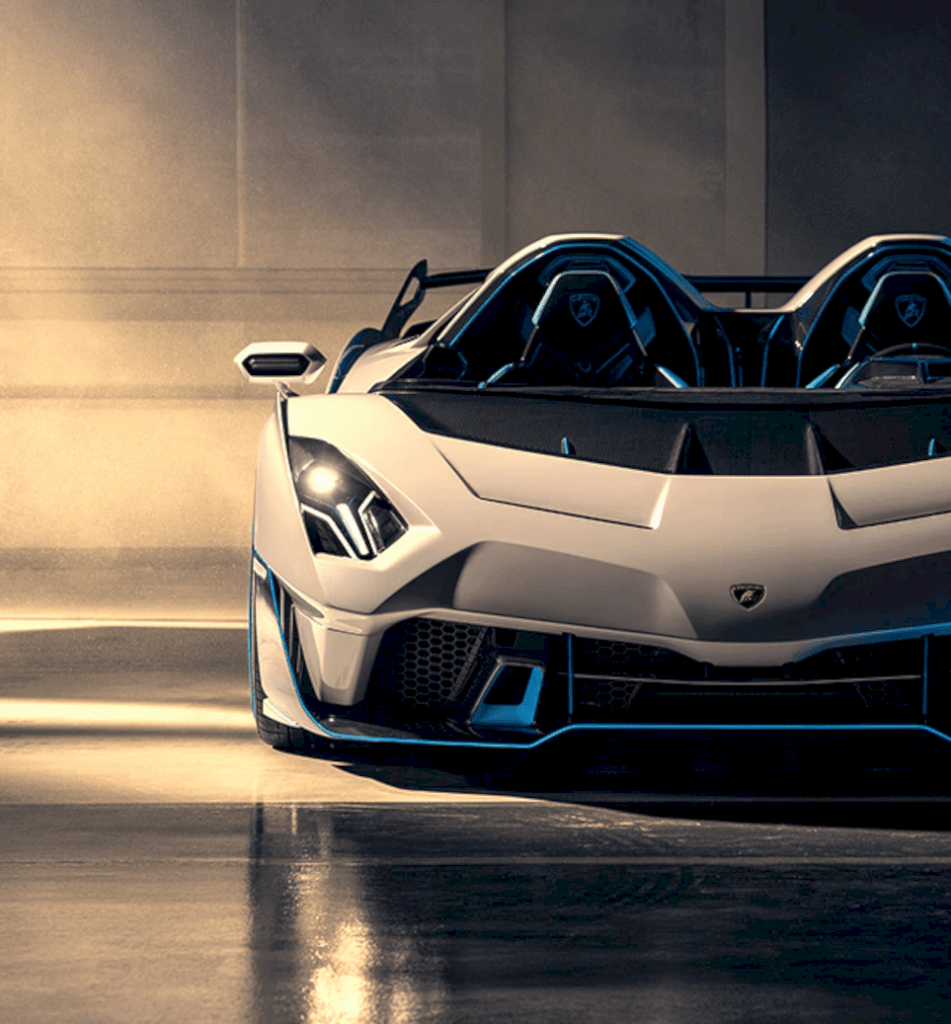 The Lamborghini SC20 gets a white finish, with contrasting blue hues on the exterior. In contrast, the interior is predominantly dark, with a combination of black, blue, and white.
The interior of the car also has carbon fiber and leather trim, and intermediate materials. The Italian car company also said that the door handles were made of solid aluminum. At the same time, the air vents were custom made.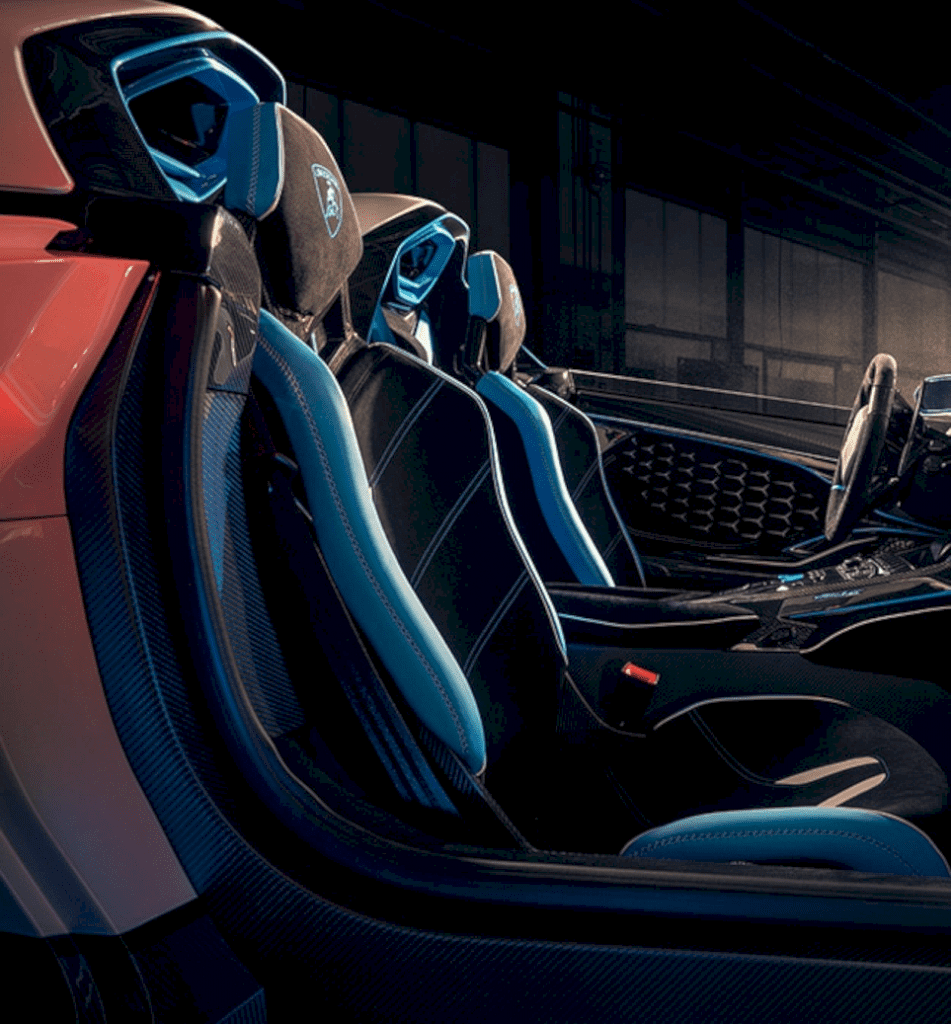 Engine
The Lamborghini SC20 relies on a 6.5-liter V12 engine embedded in the center of the vehicle. The engine can generate 770 HP at 8500 rpm and 720 Nm of torque at 6,750 rpm. The powertrain is then mated to a 7-speed Independent Shifting Rod (ISR) gearbox.
Since it is road legal, the large carbon fiber wing at the rear can be adjusted in 3 positions. It is also capable of reducing or increasing downforce levels.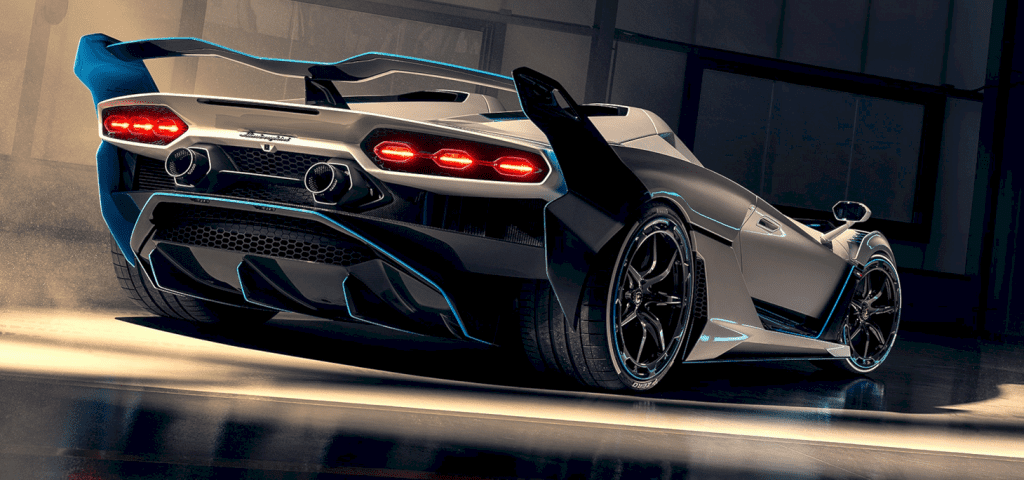 Even though Lamborghini has leaked the specifications of the vehicle, the company is reluctant to clearly disclose how much it costs to assemble the SC20 as a whole.
Availability
Only one unit is available worldwide. The owner of the Lamborghini SC20 is anonymous and reportedly has been directly involved from the design phase to the selection of the engine.