Whether listening to chilling music at home or going into the forest to camping, a reliable speaker is essential. The company Muzen then plot the concept and took the stage on the Kickstarter campaign to finance the Wild Mini project.
Within the framework of the project, it is planned to organize the production of an original wireless audio system with the same name. The Muzen Wild Mini Bluetooth speaker was developed by Dejun Zeng, the founder of Muzen Portable, who used to design sound equipment.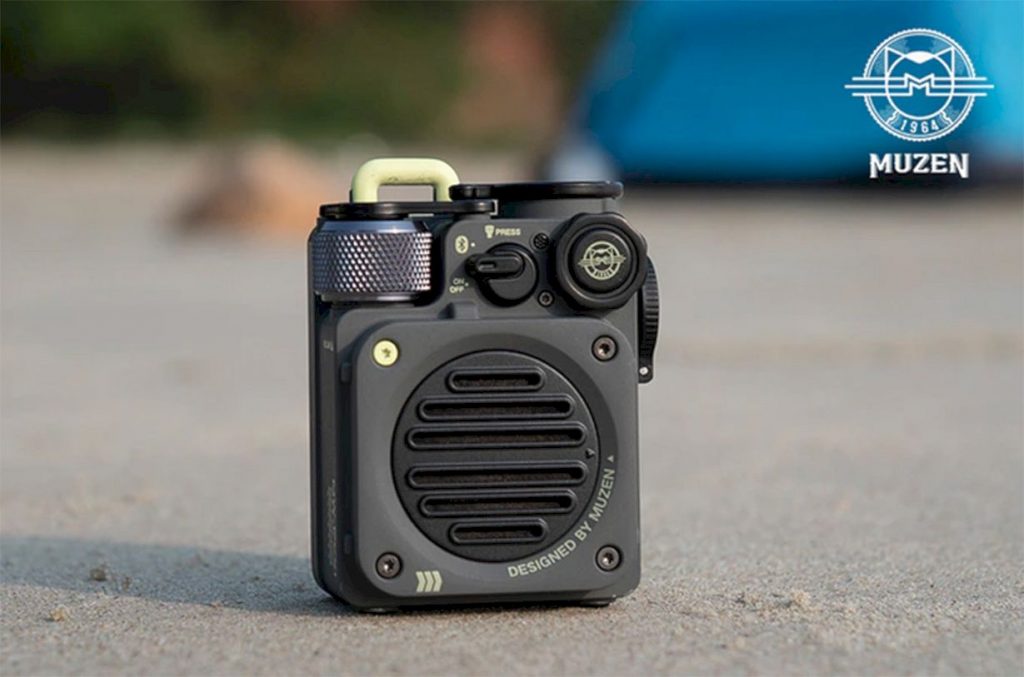 Design
A distinctive feature of the Wild Mini speaker is the original military design, focused on work in field conditions. The Muzen Wild Mini is housed in a sturdy metal camouflage body with massive metal controls. It also has a tightly packed design of the old high-performance radios.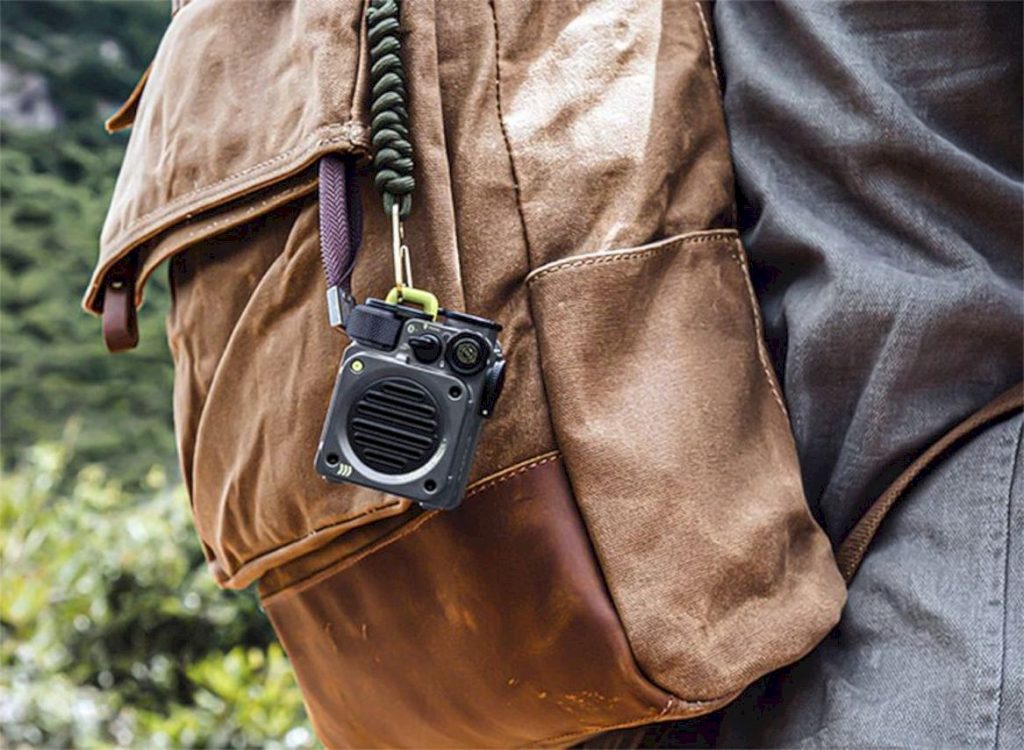 Features
Functionally, the speaker meets the IPX5 standard for dust and water resistance. The speaker's ability to become an LED flashlight with three modes of operation is useful.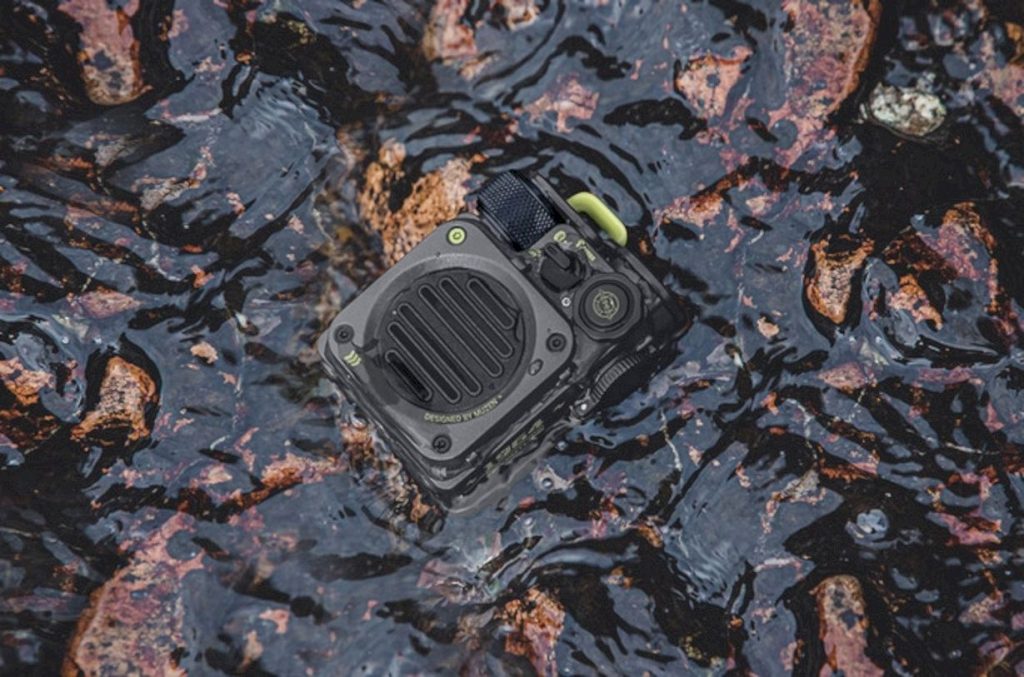 The Muzen Wild Mini audio system features a large wideband driver with a neodymium iron barium (NdFeB) magnet system and supports Bluetooth 5 technology. According to the manufacturer, the battery charge of the device should be enough for 6 hours of continuous operation at full volume.
Price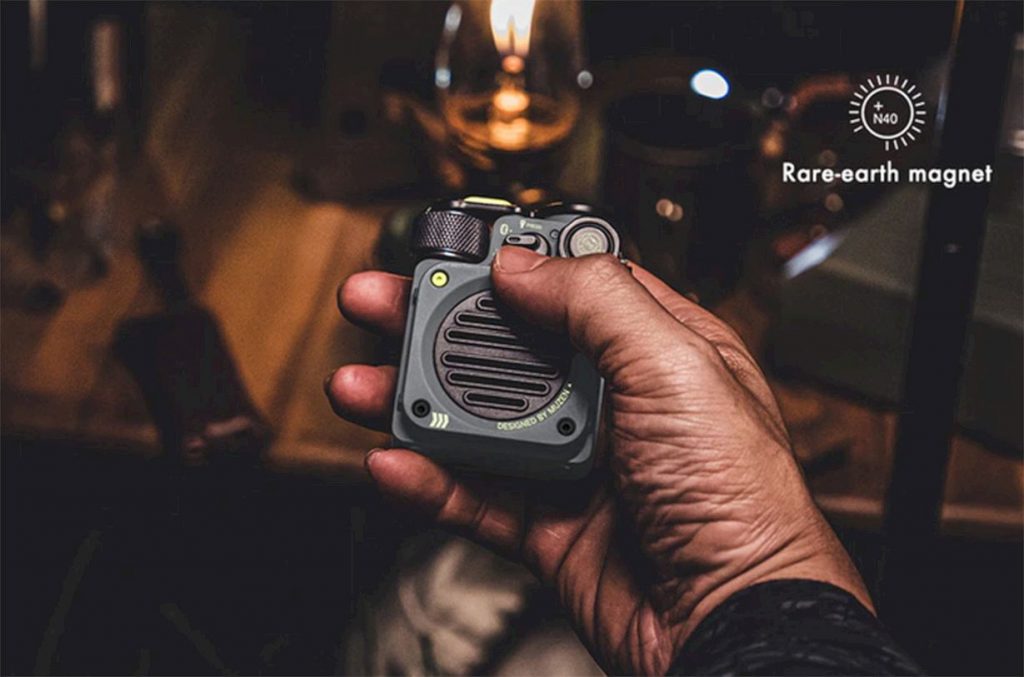 Through Kickstarter, you can get Muzen Wild Mini at up to 30% off the planned retail price. The Super Early Bird course for the first 1,400 people can be obtained for $ 69 or more.
This slideshow requires JavaScript.