The FTR has a look that has appealed to all riders from the start. So inevitably, the Indian eFTR Jr seeks to do as the adults. And that, Indian Motorcycles understood very well with its eFTR Jr.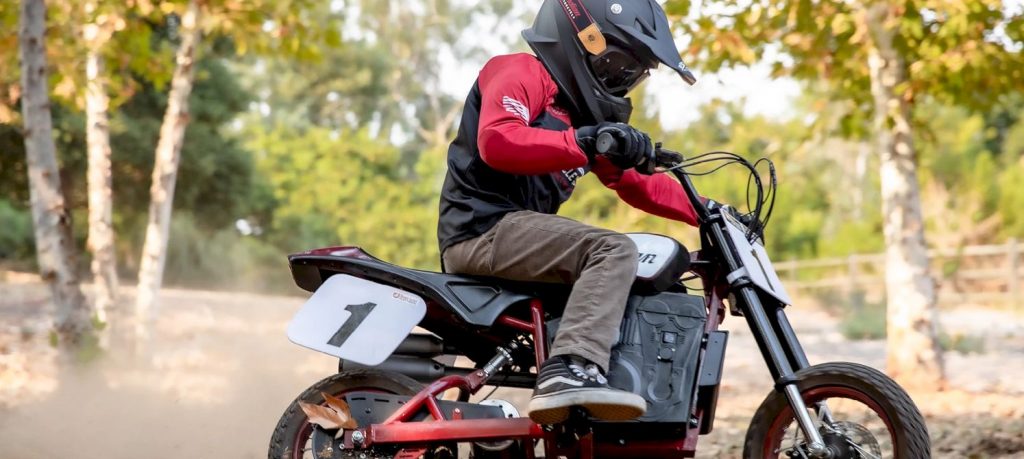 Engine
Indeed, the eFTR Jr is powered by a 36V electric motor and allows a maximum speed of 24 km/h in the most efficient mode or 16 km/h in the most economical mode.
In terms of autonomy, the motorcycle will allow your children to have fun for a little over an hour (65 minutes) with the most energy-intensive mode or up to 140 minutes with the eco mode.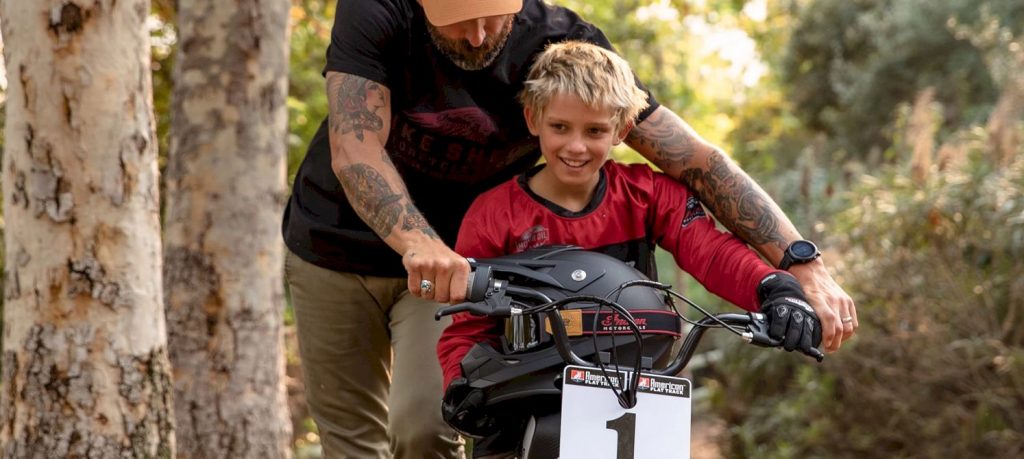 Configuration
Don't be fooled by its pocket size, the eFTR Jr is a real mini bike. Of course, the power of the engine and its performance remain reasonable but the rest of the chassis is quite honorable.
The Indian eFTR Jr is packed with a front/rear disc braking system, rear suspensions, a steel frame, folding metal footrests, adjustable handlebars, and chain transmission.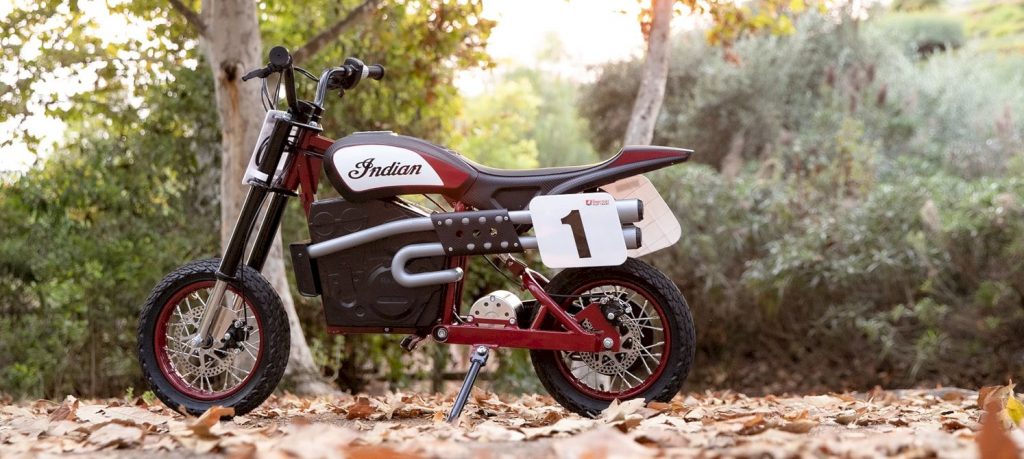 Besides, some parts do recall the original motorcycle like the exhaust manifolds and the high double outlet or the radiator. Not to mention the number 1 flocked number plates.
Price
Finally, the big highlight of this eFTR Jr lies in its price. Only $ 749.99 will be requested by the company for their mini electric motorcycle.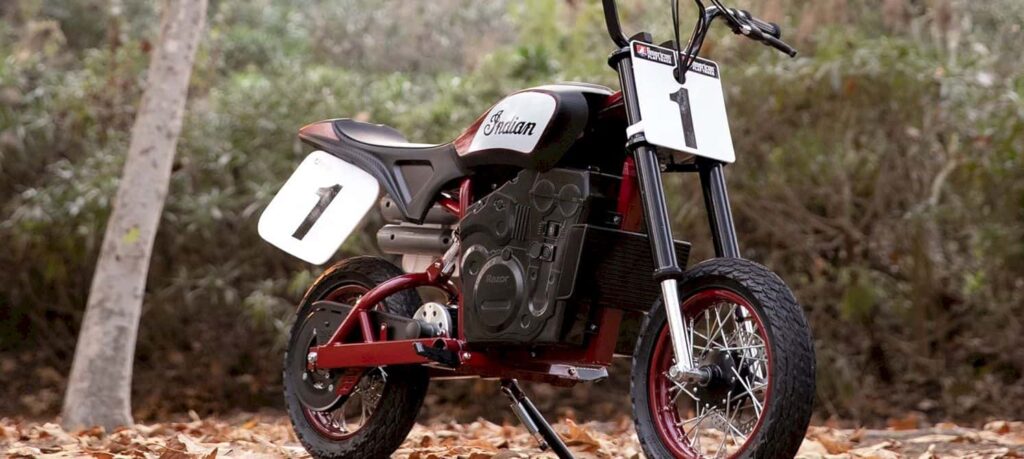 Note that the maximum authorized weight is given for 79 kg. In case older children also want to try out this mini electric flat track motorcycle.