In the car racing category, the Dakar is known as the harshest competition that could break out of any car. Thus, Bahrain Raid Xtreme came up with their own vehicle dubbed BRX Hunter T1.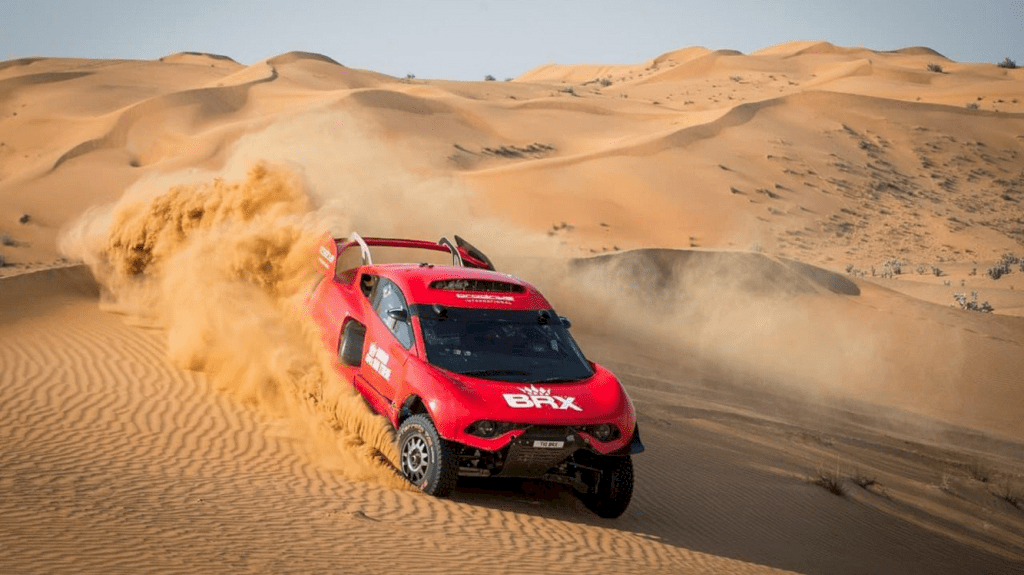 Design
The Hunter BRX T1 is collaboration work by Bahrain Raid Xtreme and Prodrive, specifically by Ian Callum. The man who left Jaguar in 2019 to go completely independent with his new company CALLUM is the main man tasked by Mumtalakat Investment Fund – who owns Bahrain Raid Xtreme – to create a complete car that later will be driven by Nani Roma and Sebastien Loeb.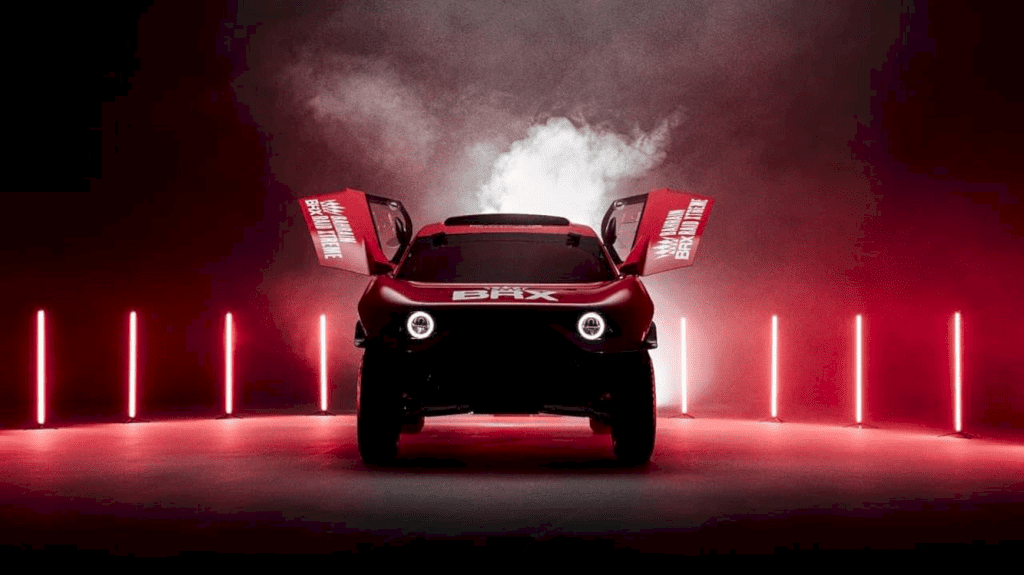 The result is an all-red, superbly jogged car that and bears the name "Hunter" visible on the rear. The styling of the BRX T1 has been built around a high-strength tubular steel frame capable of overcoming the harshest bumps and stresses, while all body panels have been made of carbon fiber to make the vehicle light and agile.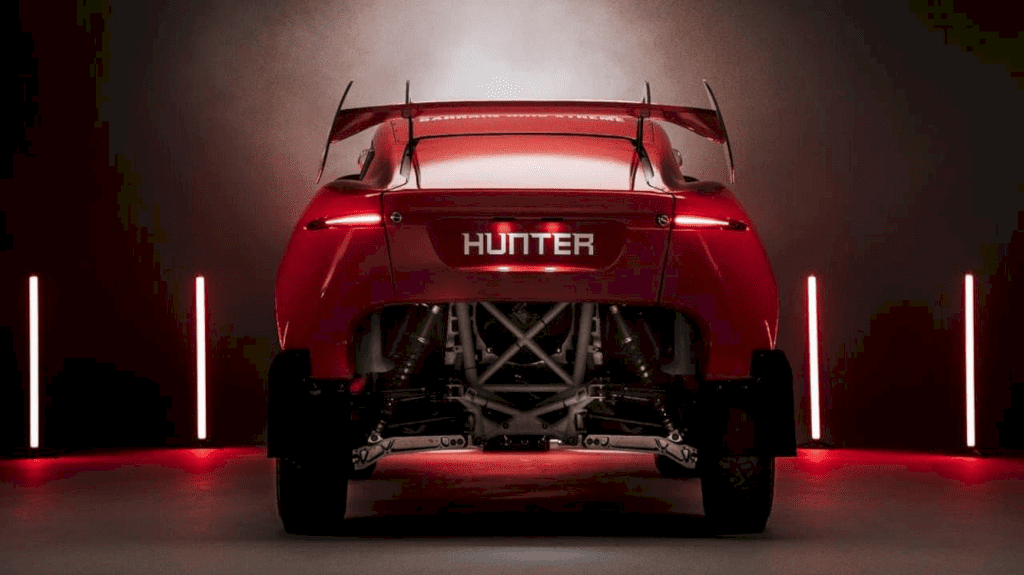 But what is most impressive about the BRX T1 4×4 is its aggressive aerodynamics, especially its rear wing, which is more reminiscent of a track car than a Dakar one. The rear of the BRX T1 is irredeemably reminiscent of the Jaguar F-Type.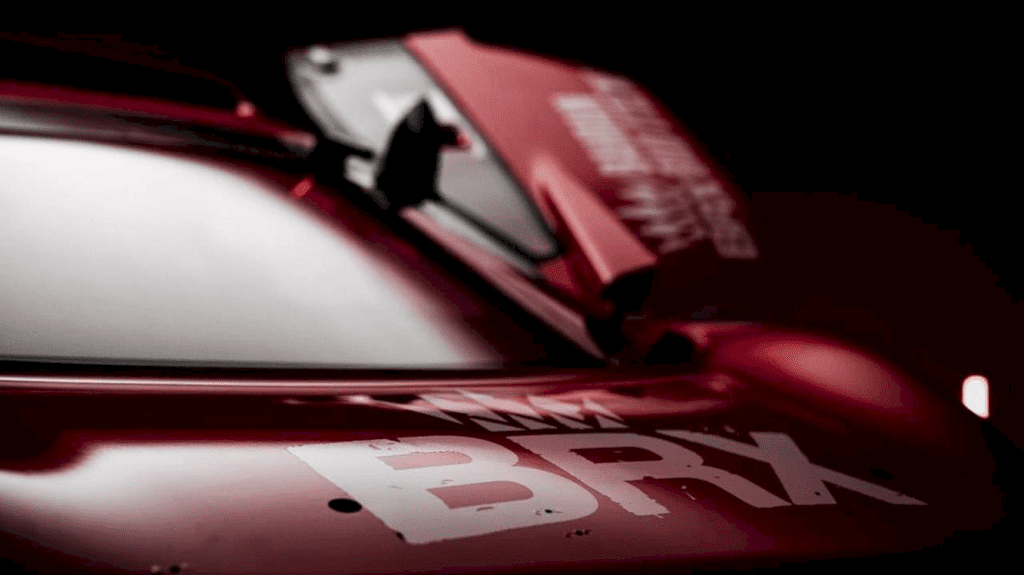 Engine
Under the hood is a Ford-sourced 3.5-liter turbo petrol V6 engine that offers 400 hp of power and 700 Nm of torque, positioned centrally to lower the center of gravity and improve its dynamics.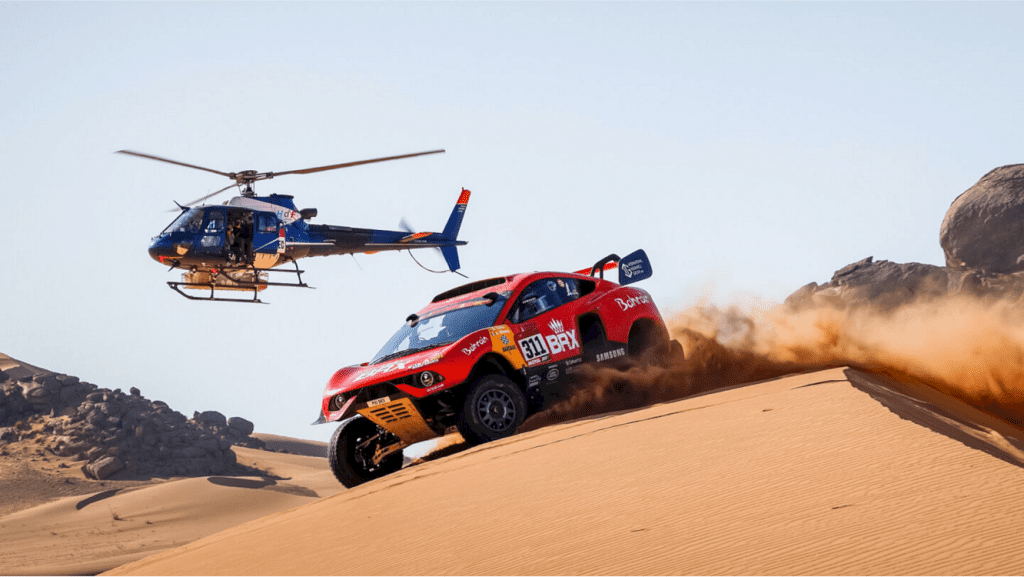 The BRX T1 uses a six-speed sequential gearbox with front, center, and rear differentials.
Reliability Issue
The meteoric preparation of Prodrive and the intensive development of the BRX Hunter T1 can mean that reliability is the great Achilles heel of this car.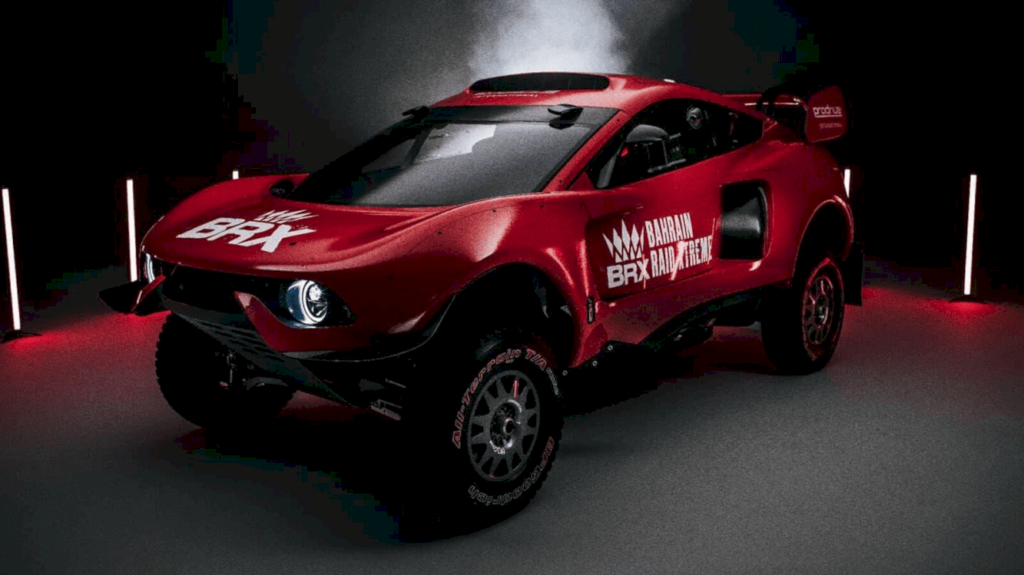 In fact, one of the most problematic aspects of the Dubai test has been the mechanical failures that the BRX Hunter T1 has had, especially in the area of ​​ transmission.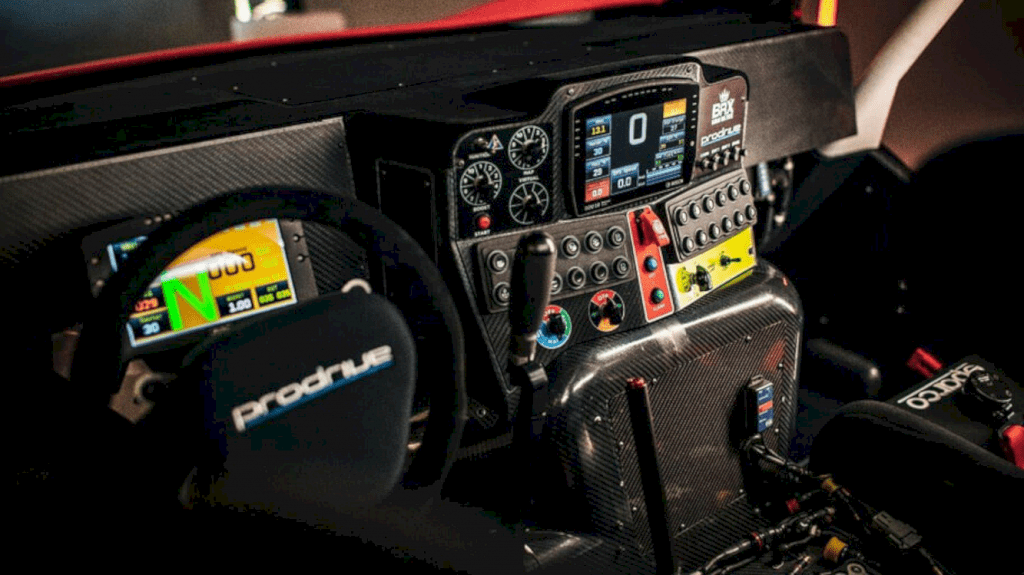 It remains to be seen what this 1,850-kilo prototype in the hands of Loeb and Roma is capable of on its first Dakar.