The Segway eMoped C80 is a moped-style electric bike. The body is made of lightweight plastic but is said to be durable and does not scratch easily.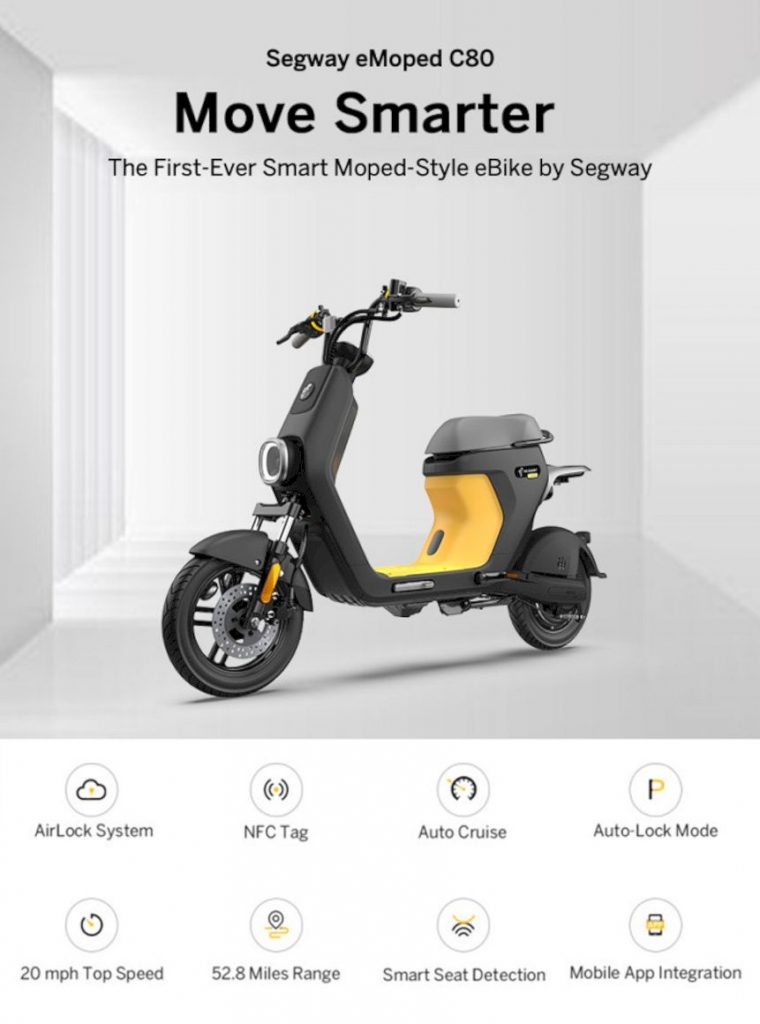 Dimension
The dimensions are 1,574 mm long, 711 mm wide, and 1,016 mm high. The scooter is equipped with a 24Ah lithium-ion battery with a 750W motor drive. It can carry go as far as 83 km on a single charge.
As for the top speed, Segway eMoped C80 is clocked at 32 kph. The power-saving component can be removed for external charging and weighs only 5.5 kg.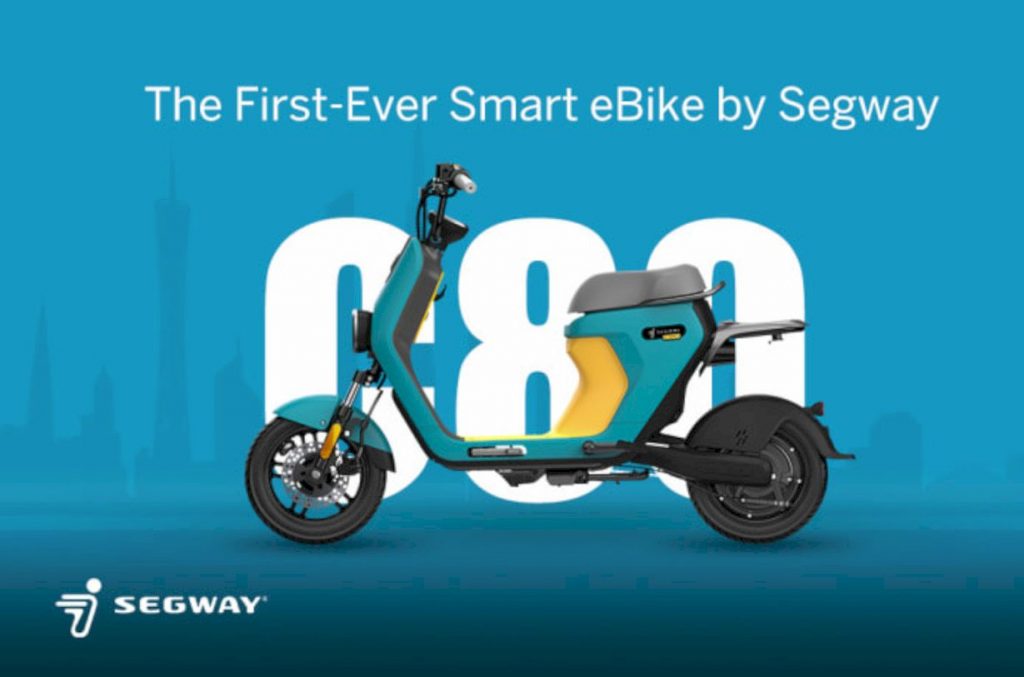 Safety Technology
This eMoped adopts the Ninebot AirLock + NFC unlock method. That means the lock can be unlocked using an NFC-enabled smartphone or the manufacturer's included NFC card.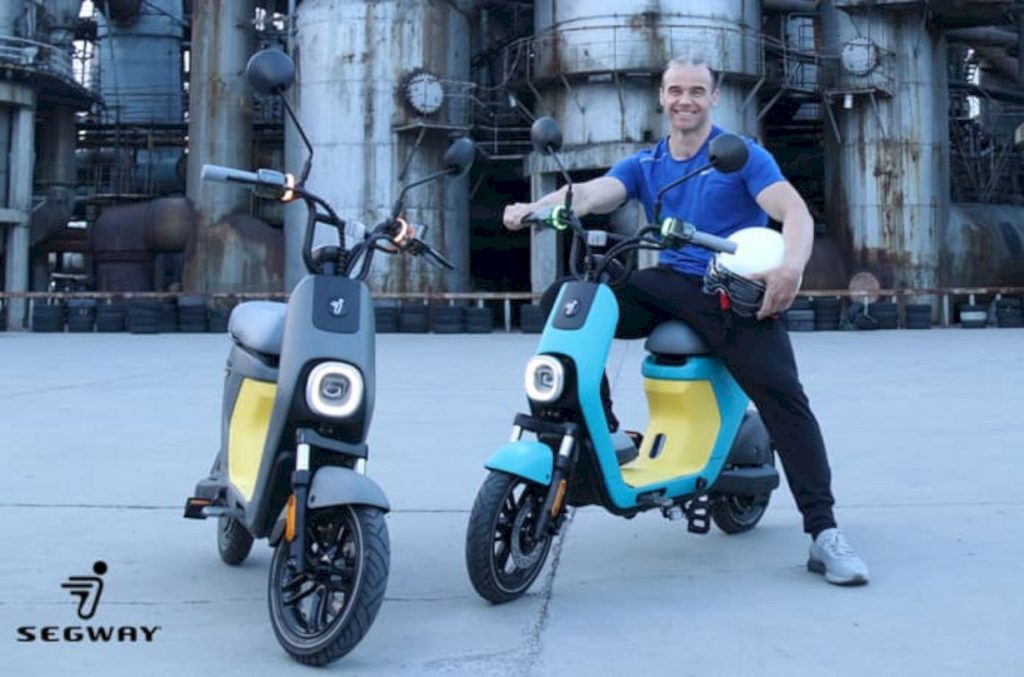 There is also a smart seat sensor that allows automatic locking to activate wheel lock and vibration alarms. The technology can be activated after the rider has parked and got up from the seat to walk away.
Features
Other interesting features include a color-coded ring on the handlebars that informs the rider an immediate indication of the Segway C80's status. Orange = turned on, green = ready to drive, blue = cruise control activated, red = error report, green and flashing red = Anti-theft alarm.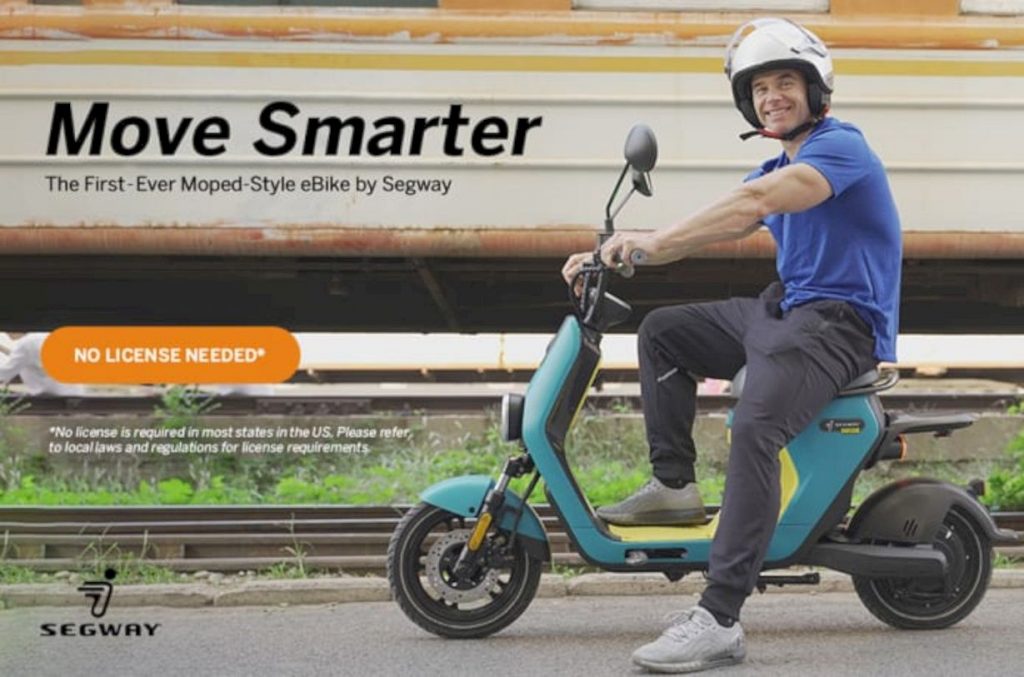 The handlebars are without a cover and look neat. Thanks to the smart design, the console has only one multi-functional button on the right bar. Press once to turn on or turn off the Segway C80 electric moped, long press to activate cruise control, and pressing while holding the brake lever makes the seat open.
In the center of the steering area, there is a large, easy-to-read LED display. The display is digital and shows speed and battery power. It is equipped with IPX7 grade waterproof.
Price
Segway released its first e-moped via the Indiegogo platform. Pre-orders have been open until the end of this October with an introductory price of $ 1,899.