In the past, Sondors had already made itself known for some eBikes in the price list with very competitive prices, but now it has really surpassed itself. In recent days, it has opened pre-orders for the new eMTB Sondors Rockstar, which features powertrain features that certainly attract attention.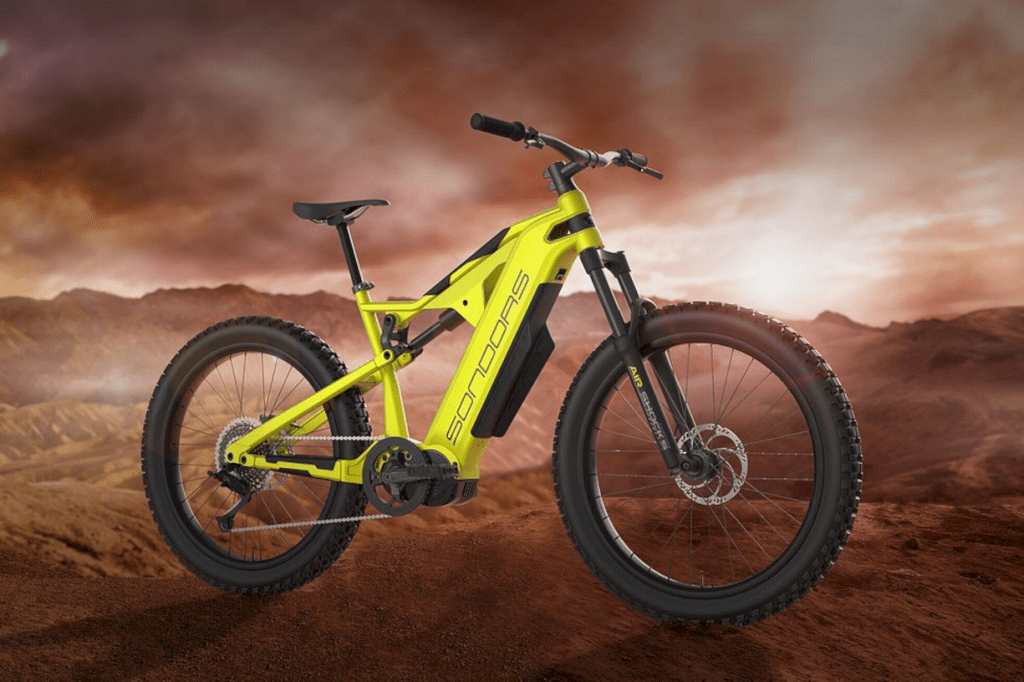 Specs
Like many American-made eBikes, Rockstar is based on a Bafang powertrain, with the M620 engine (also known as Bafang Ultra) peaking at 1,500W of power and 160Nm of torque.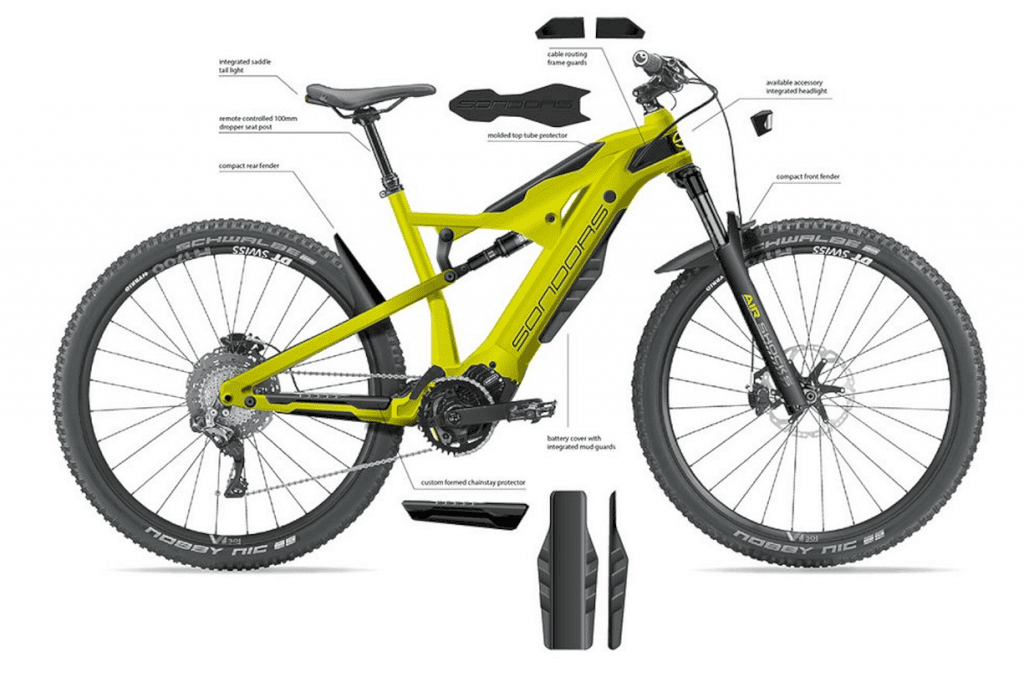 According to Sondors, the autonomy that it should offer in everyday use will move between 64 and 96 kilometers with each charge.
What is most surprising, however, is the battery, with operation at 48 volts and 21 Ah cells, or about 1,000 Wh of capacity. Sondors Rockstar is probably packing the largest battery on the market, and in part, it clear to see the shape from the generous down tube where it is housed.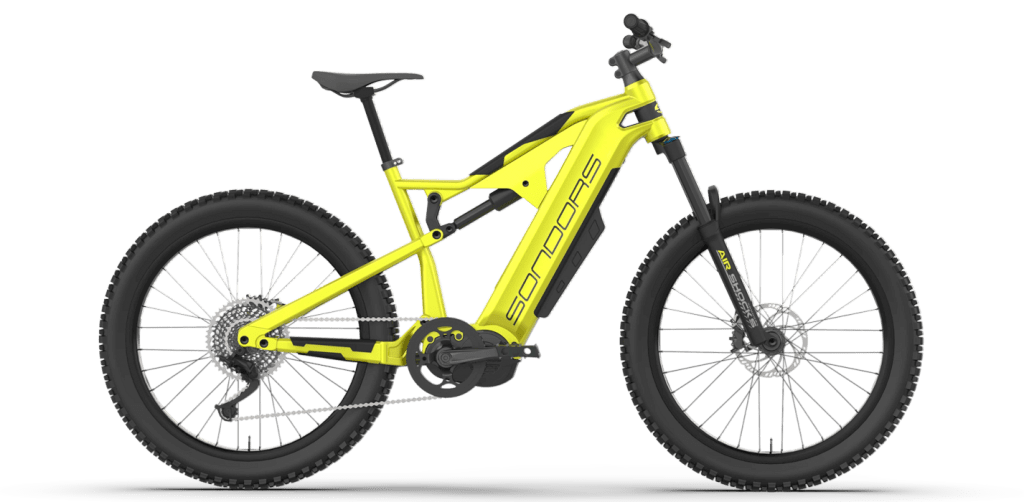 In order to transfer the enormous forces to the rear wheel without disturbance, the gear is selected via a robust 7-speed derailleur with grip shift.
The differentiating feature of the Sondors Rockstar is that it has, in addition to a front suspension fork, and a rear suspension with a 150 mm travel.  In the aluminum alloy frame "forged and machined to measure," all the brake and gear cables are routed. The seat post can be operated remotely and integrates led lighting.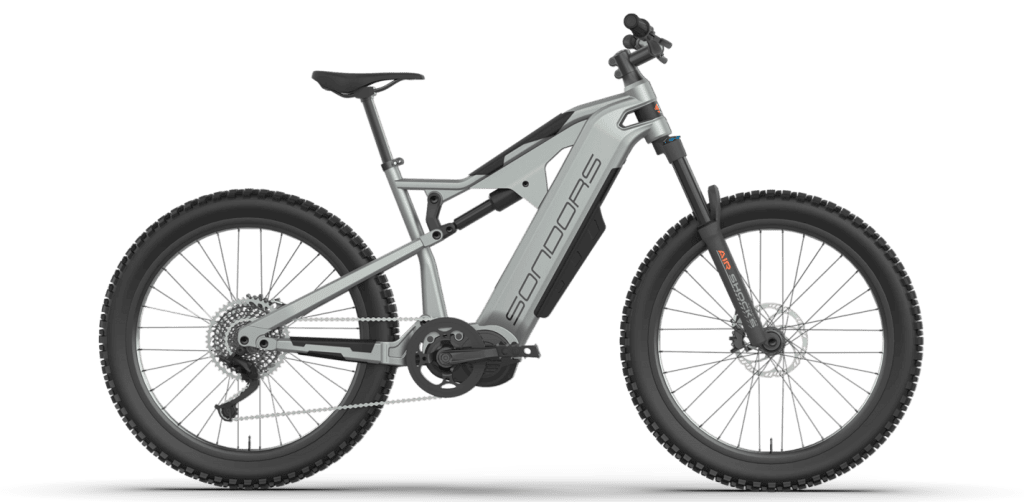 Price and Availability
Sondors Rockstar is available in three color options, Slate, Supernova, and Matte Black. The price to take the mid-drive eBike home will be $ 2,599, very competitive for the promised powers.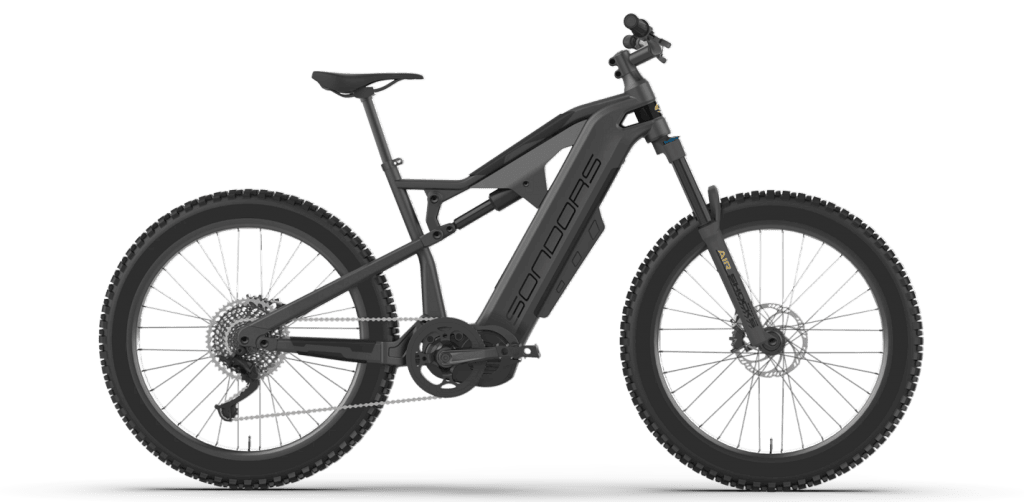 It remains to be seen, however, how Sondors will set up the bike, not being able to count on other premium components to keep the price down. To date, reservations are open with a $ 299 deposit, and delivery is expected in June 2021.