The electric SUV trend that has hit the global market today has forced Vanderhall Motor Works, which has been known as a three-wheeler vehicle manufacturer, to try their luck by making an electric SUV called the All-Electric Navarro.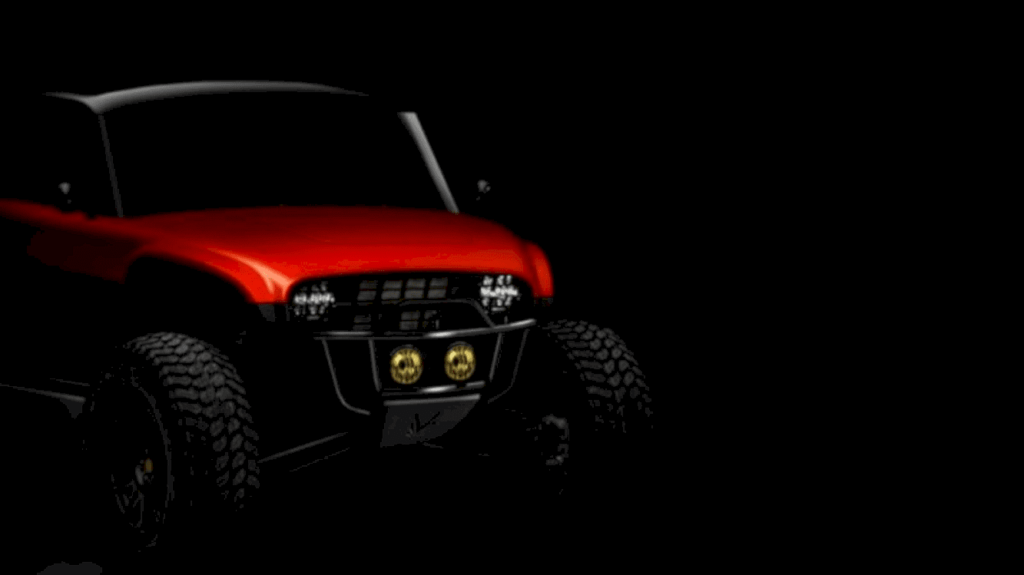 History
Judging from its work, Vanderhall Motor Works, headquartered in Utah, is a maker of fun-to-drive three-wheeled autocycles such as Venice, Edison (electric roadster), and Carmel.
Well, the All-Electric Navarro is the fourth model from Vanderhall Motor Works. The electric SUV is claimed to have off-road cruising capabilities equivalent to the Jeep Wrangler.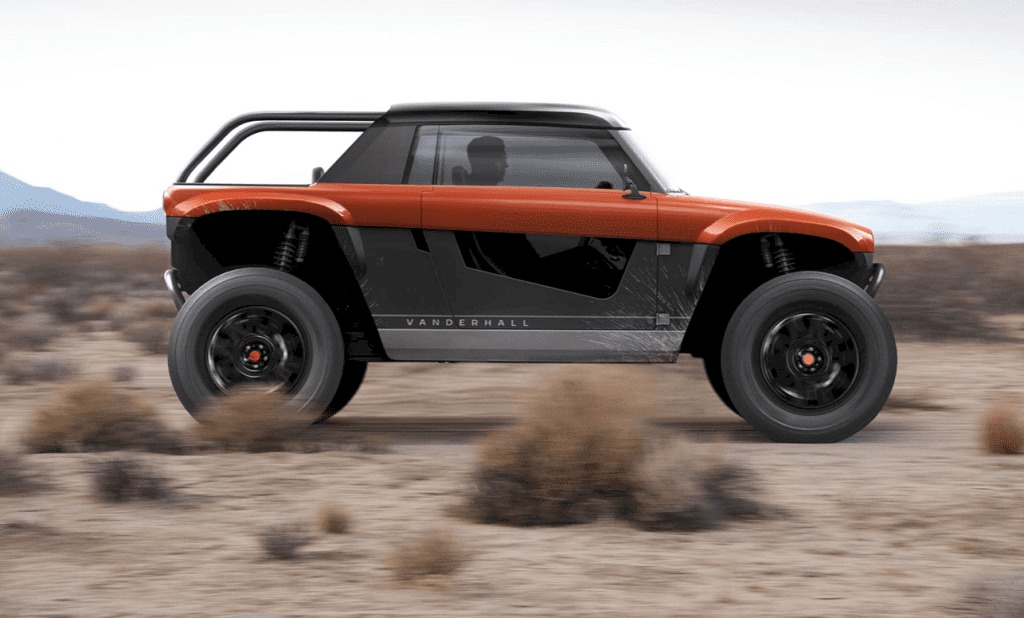 So far, Vanderhall Motor Works is still keeping Navarro's technical specifications a secret. But as an illustration, Vanderhall Edison is supported by two electric motors that produce a combined power of 138 hp.
Design
Navarro is very different from this previous carmaker product because it takes an extreme offroad car format. From the silhouette, it is clear that the Navarro is not a softroader or an urban SUV.
The big wheels are positioned at the end of the body, creating an extensive approach and departure angle, which is usually only found in custom 4×4 jeeps.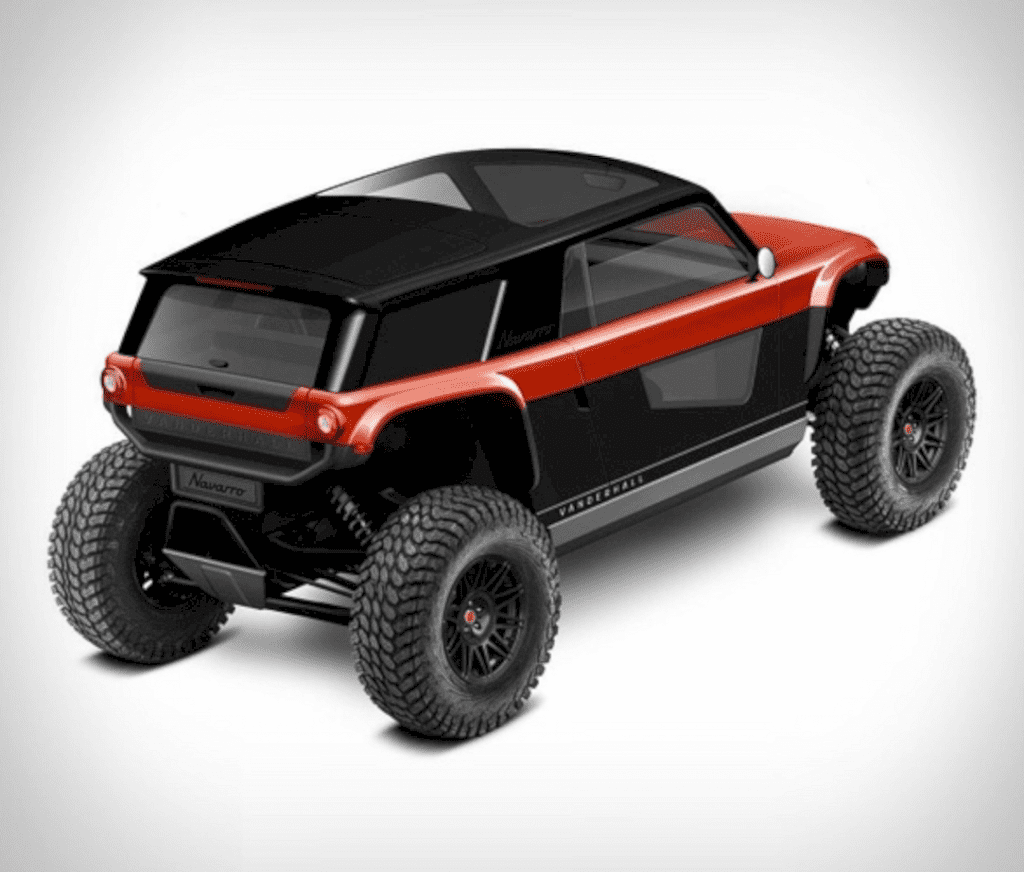 Moreover, the front shows a long-travel independent suspension and a series of tubular pipes as the chassis and bumper, more like the rock crawling buggy popular in America, if you are learning about cars then be sure to have a look at the best modified transit custom vans.
Price and Availability
As for the pricing, Vanderhall will, of course, seek a competitive price tag for the Navarro. For comparison, Edison's price tag is at $ 34,950, so in theory, the All-Electric Navarro price is going to be slightly different from that figure.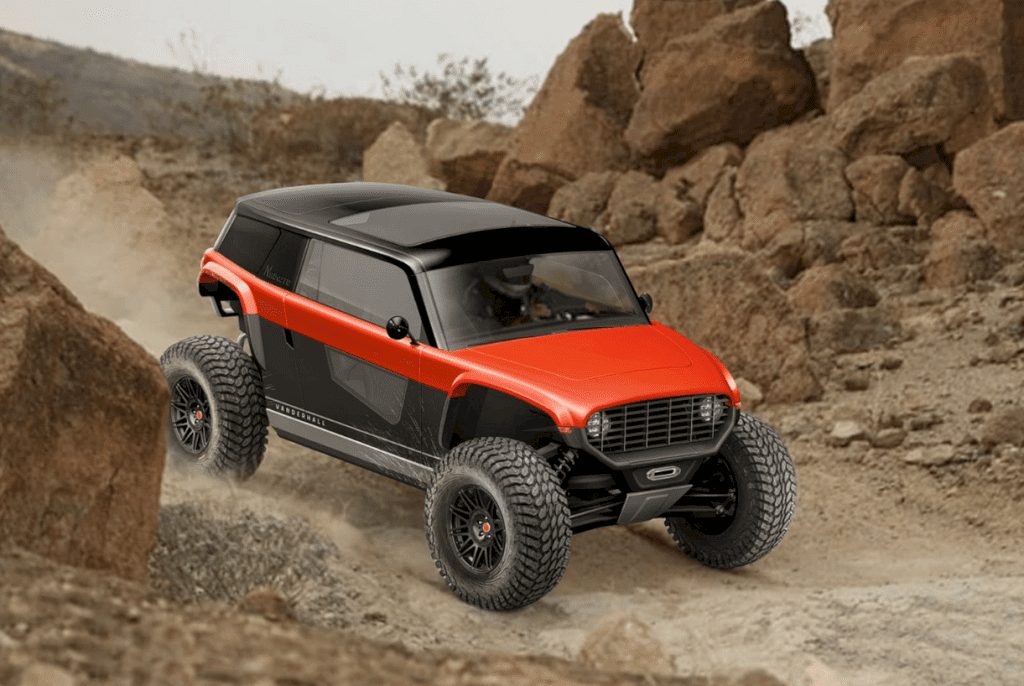 Vanderhall already presented the All-Electric Navarro to the public in January 2021, but the order period will be starting in the summer of 2021.