Volkswagen officially introduces its newest electric car, the VW ID.4, which is housed on a specially developed modular electric drive platform.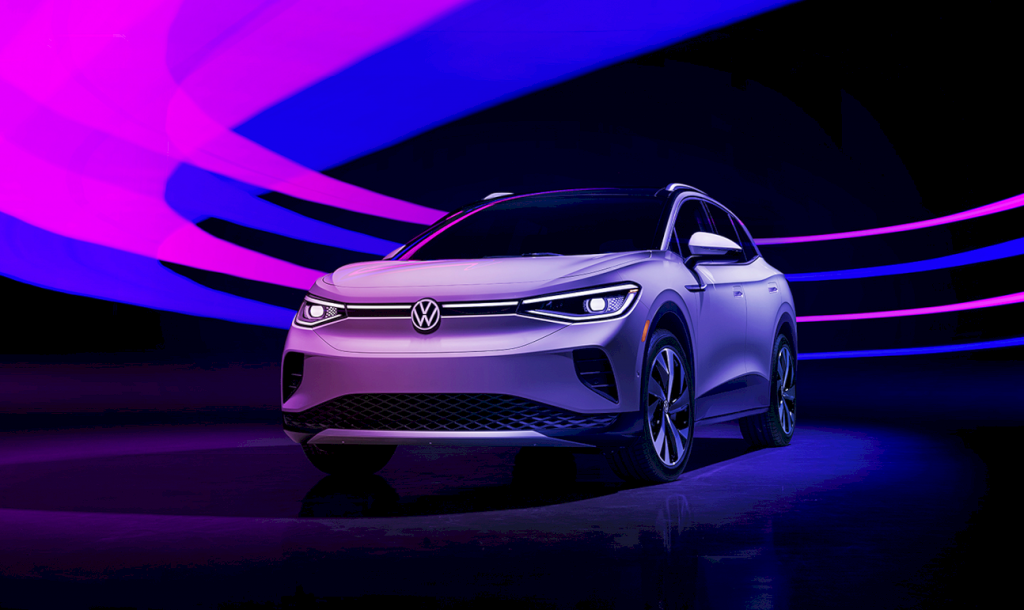 Exterior
This electrified vehicle's distinctive appearance is applied to the appearance that is not attached to a conventional grille. The large VW logo is displayed in the middle of the connecting bar between the two lighting sectors.
On the other hand, the bumper is equipped with gaps like the intake and honeycomb accents to emphasize sportiness.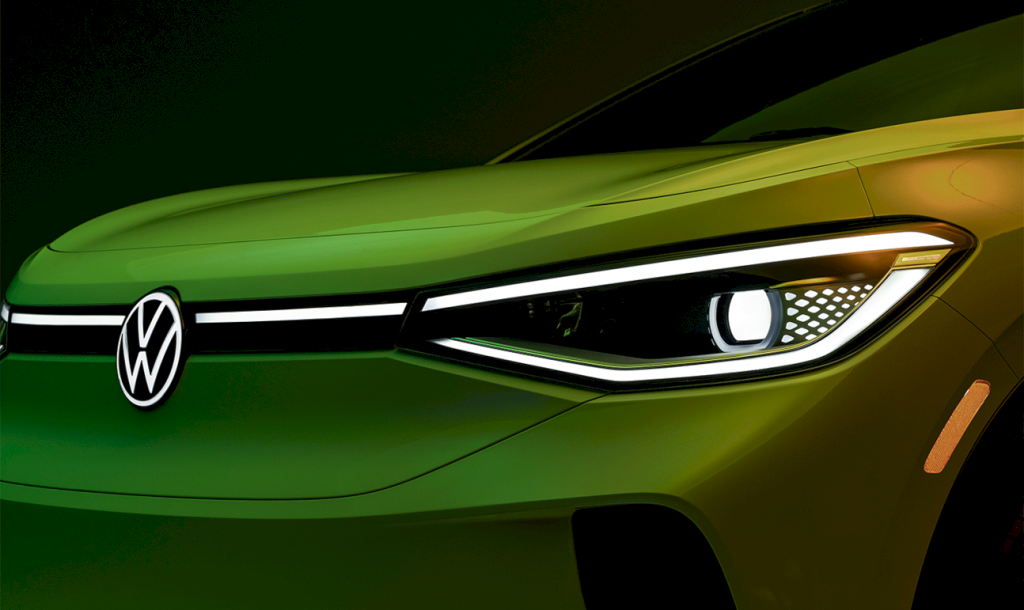 The side design is not much different. The curves seem to be able to flow with the wind smoothly. A sharp fracture extends back, separating the top and bottom.
At the back, the combination lights seem to stretch from end to end of the body. Only separated by the VW logo accompanied by the ID.4 emblem under it.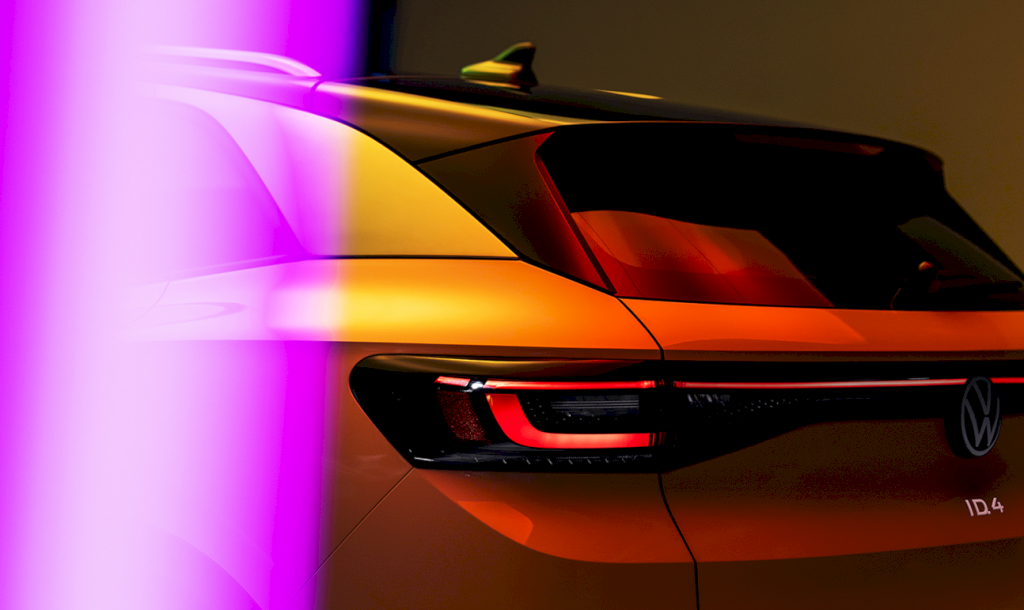 ID.4 colors are presented in six color choices: Glacier White Metallic, Mythos Black Metallic, Moonstone Gray, Scale Silver Metallic, Blue Dusk Metallic, and King's Red Metallic.
Interior
Futuristic is the right word to describe the interior of ID.4. Most things inside the cabin are controlled only by touch or voice commands. Like the 5.3-inch ID.Cockpit, which replaces the conventional instrument panel.
This slideshow requires JavaScript.
Infotainment relies on the 10-inch Discover Pro screen sticking out in the middle of the dashboard. It is positioned slightly towards the driver. The display can access the navigation system, telematic information, entertainment, driver-assistance, and vehicle settings.
The seats are covered with black fabric on the base model. The seat position consists of 6 directions with a power recline.
Engine
The VW ID.4 has a synchronous permanent-magnet AC motor capable of producing 203 PS and 309 Nm of torque, channeled to the rear wheels. The power supply for this engine comes from a battery with 82 kWh, which allows the car to travel up to 402 km.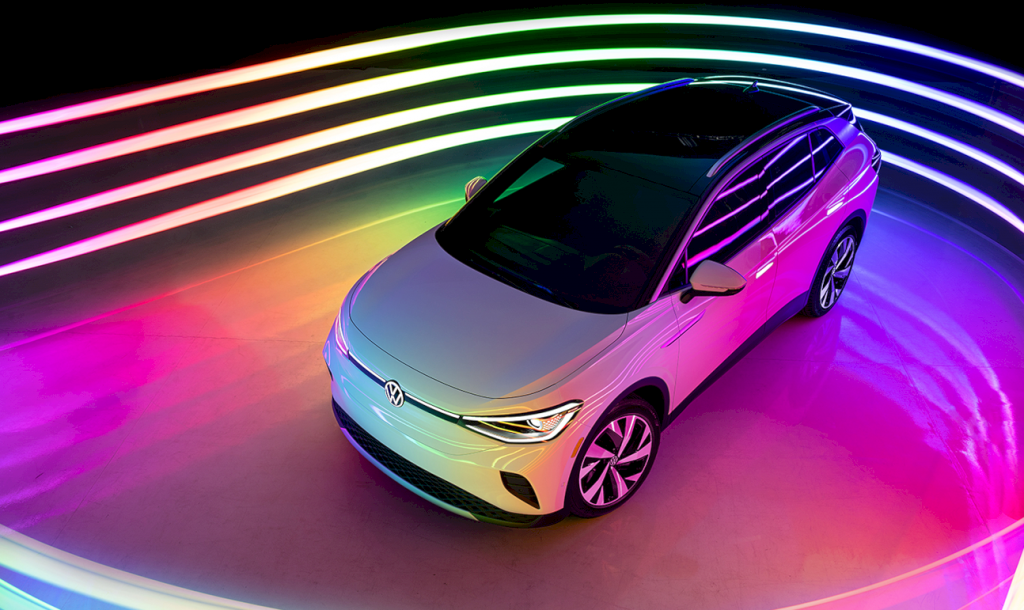 Charging for 1 hour using the built-in 11 kW charger provides enough power for 53 km. If you want the battery to be full, it takes seven and a half hours using a level 2 charger. Meanwhile, fast charging with a power of 125 kW will only take 38 minutes to charge from 5 to 80%.
Pricing
The pricing for ID.4 starts at $ 39,995, while the AWD version is priced at $ 43,695. This price does not include additional packages, $ 4,500 for the Statement package, and $ 1,500 for the Gradient one.
In case the customer wants to acquire a more exclusive ID.4, VW is also presenting the 1st Edition, a limited edition model with a price tag of $ 43,995.