Curtiss Motorcycles introduces a cruiser electric motorcycle that is also America's first e-Cruiser, the Curtiss One.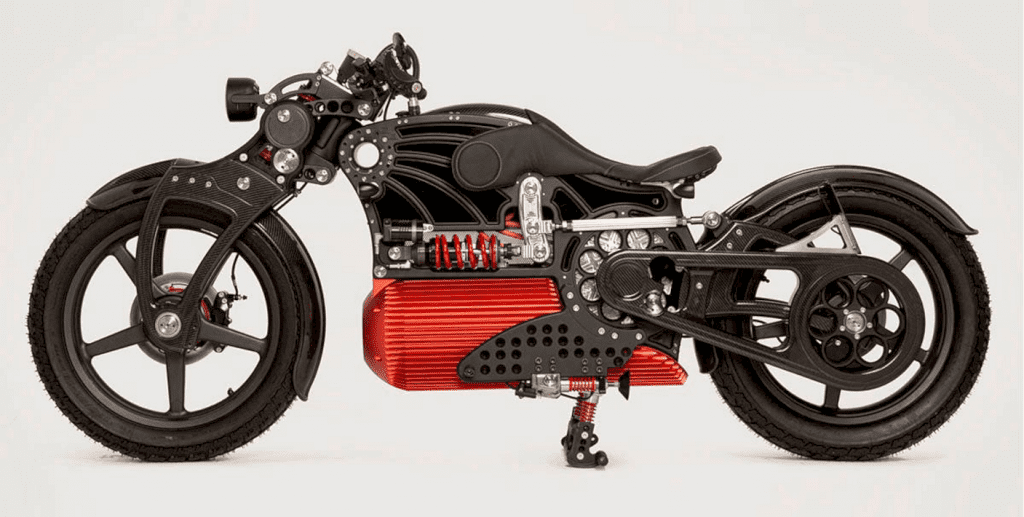 Design
For the frame of this electric motorcycle, Curtiss uses what it calls a triple load path, beam-based monocoque, in which the battery becomes the backbone of the design.
In its previous versions, under the name Hades, the battery appeared in a cantilever, while now it has been largely integrated into the interior of the frame, helping to increase the structural strength of the whole.
The frame is formed by beams that allow a specific configuration of the suspensions. The swingarm that starts under the seat leaves the rear wheel behind the body. It is attached to a central beam that houses the rear Race Tech monoshock, mounted horizontally, supporting the seat.
This design allows each customer to adjust the two shocks and customize the lean angle between 27 and 31 degrees. The weight of the motorcycle, 193 kilograms, is lightened by carbon fiber panels for the fairing.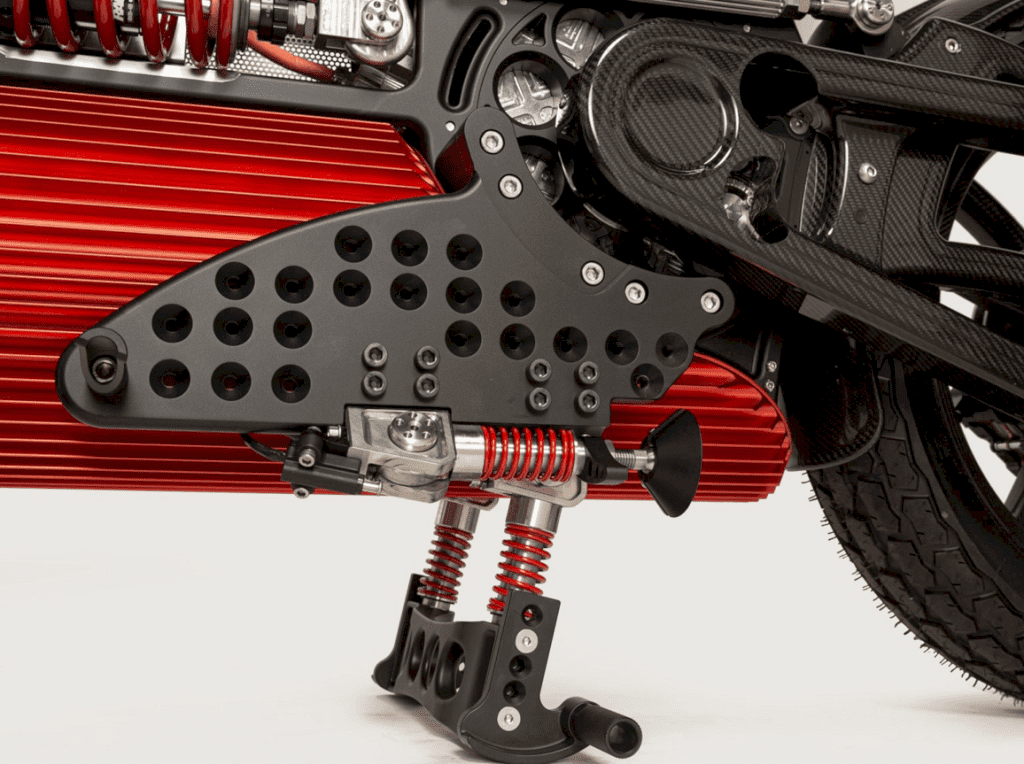 Powertrain
The electric motor in this electric motorcycle is, according to Curtiss Motorcycles, "the one with the highest power density in the world." It offers up to 168 kW (217 hp), although the electronic limitation does not allow it to go above 120 hp (89 KW).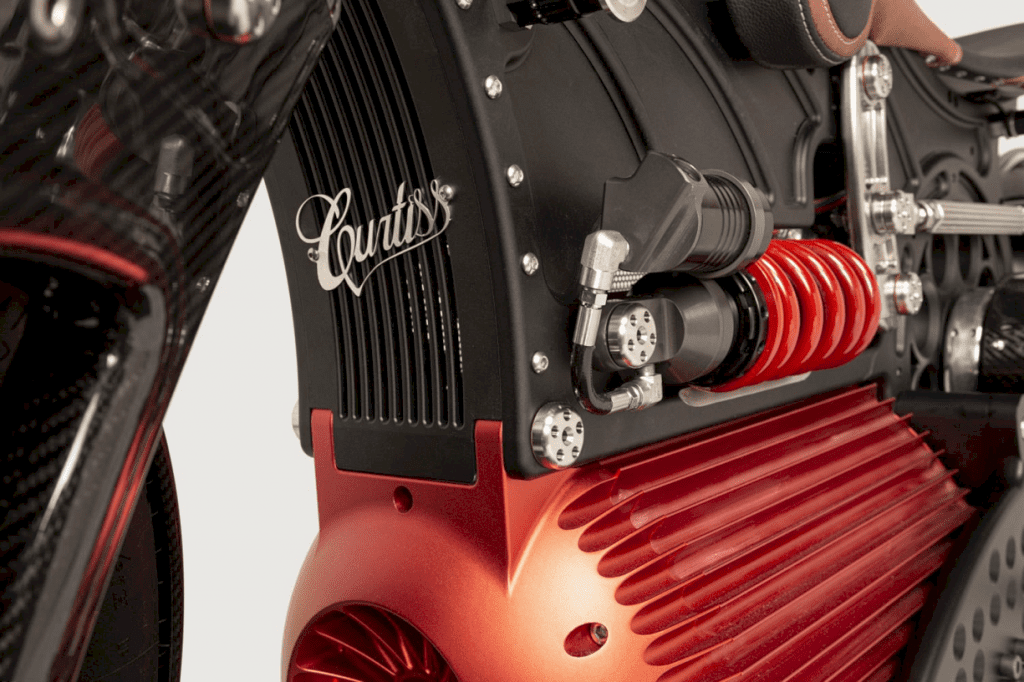 The battery sits low in the center of the frame. It is made up of cylindrical cells operating at 399 V, arranged radially, and surrounded by a liquid cooling circuit.
Its capacity is 16.8 kWh and, for greater safety, it has a built-in deformation zone to protect it against direct impacts. Curtiss does not specify either the maximum speed that can be achieved with this electric motor nor the range achieved with the battery.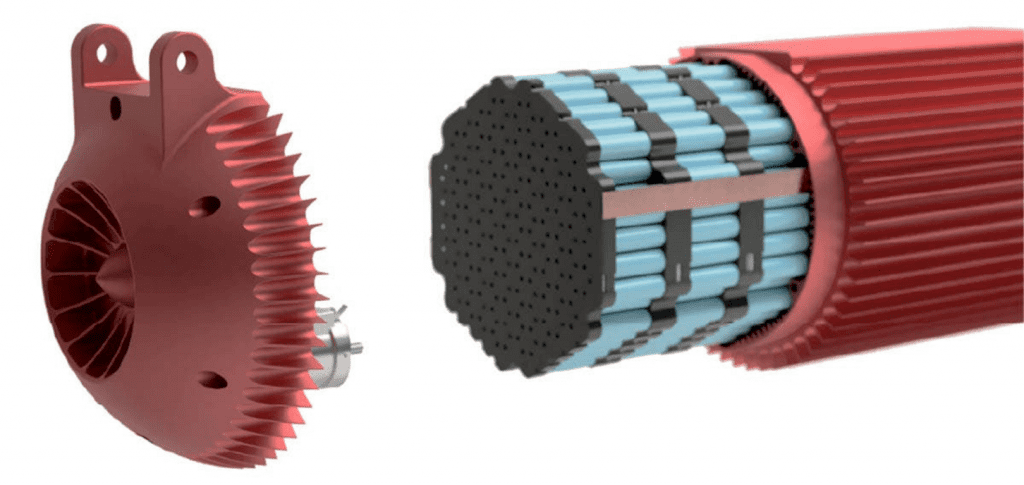 Price and Availability
For those who do not have the $ 115,000 that Curtiss Motorcycles asks for the first 15 units of the launch edition, Curtiss will offer, in 2022, another 100 units, which, thanks to the production increase, can be purchased for $ 78,000.