If you are running away from the various difficulties of setting up a tent or if owning a caravan is too expensive for you, there are brand new alternatives now. The new vehicle is called Ravy.
The South Korean motorhome maker specialist Daon TNT builds a camper van based on the city car KIA Ray. The car contains inventions that will surprise camp enthusiasts, even those closely following technology and designs in this field. To complement vehicles like this and to uplift your travel experience. Meanwhile, if you're looking for the best place to sell your caravan to afford newer models like this, you can check out sources online.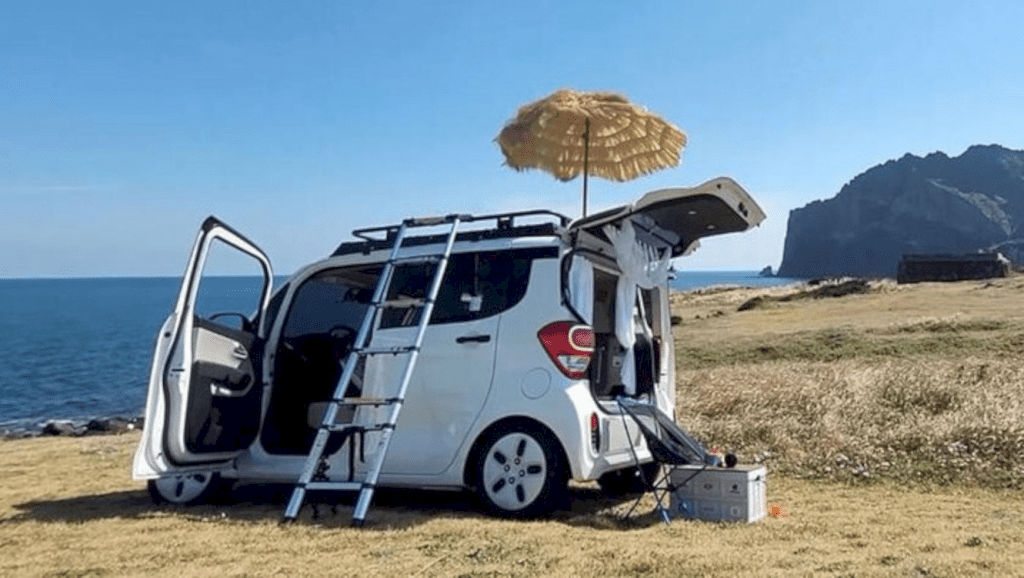 Dimension
Ravy is only 3.595 mm long and 1.595 mm high. The wheelbase is only 2520 mm, but it can easily accommodate four people in it. If you look at the limited dimensions of the KIA Ray, it is unlikely that this car will be used as a camper van that is comfortable and suitable for long trips. But in the hands of Daon TNT, Kia Ray was transformed into a camper van.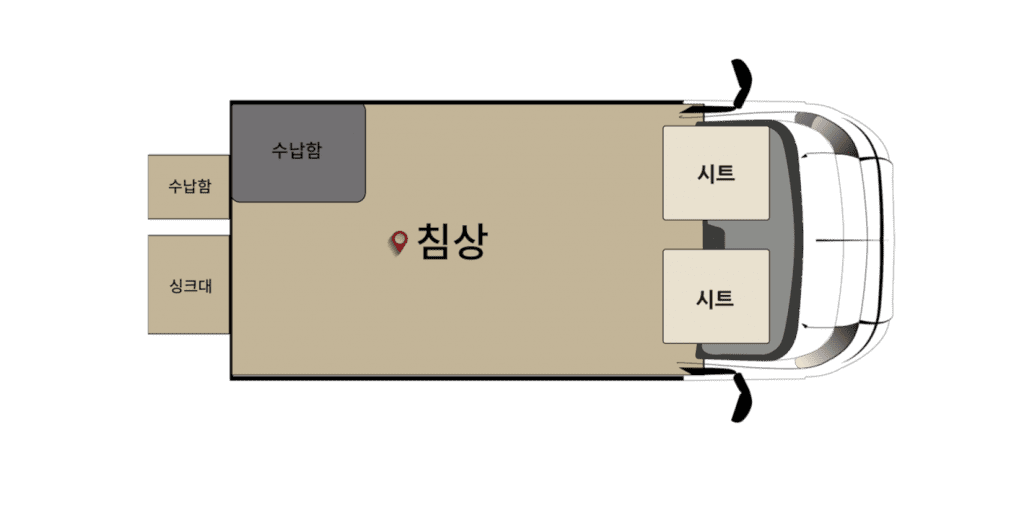 Features
Daon TNT not only embedded a mattress, like that sealy posturepedic plus series ashton cushion firm king mattress set, which you can find here at Serta iComfort Hybrid Revie inside the KIA Ray cabin, but it also managed to cram a mini kitchen with a sliding sink, power supply, and a compartment for storage of camping tools and equipment.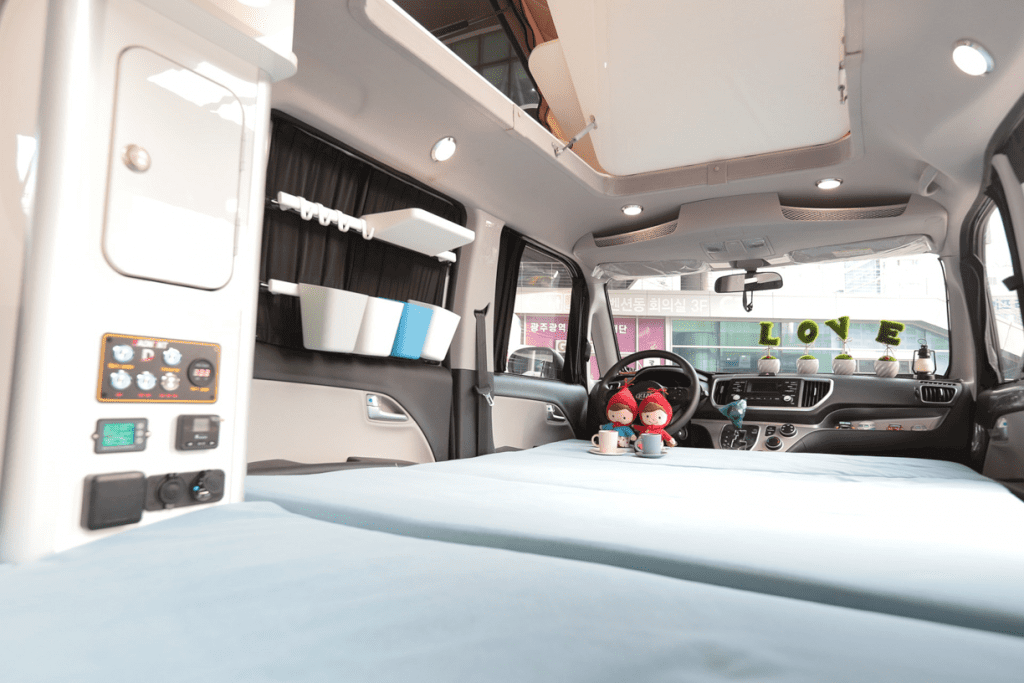 Technically, this camper van called Ravy can accommodate four people. Two people can sleep in the cabin, and two other people can sleep in a pop-up tent that sits on the roof.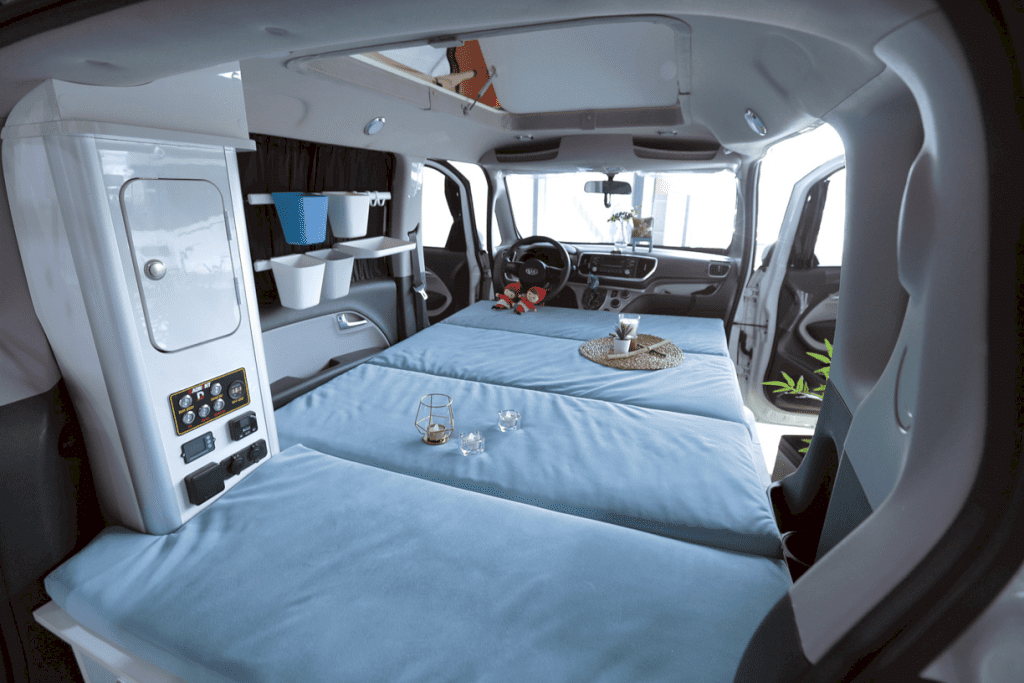 Apart from a decent bed, the camper van Ravy is also equipped with other functional features such as an LED lighting system in the interior area and a power outlet. When the front seat is in its usual position, the compartment at the back can be used as a sofa to relax.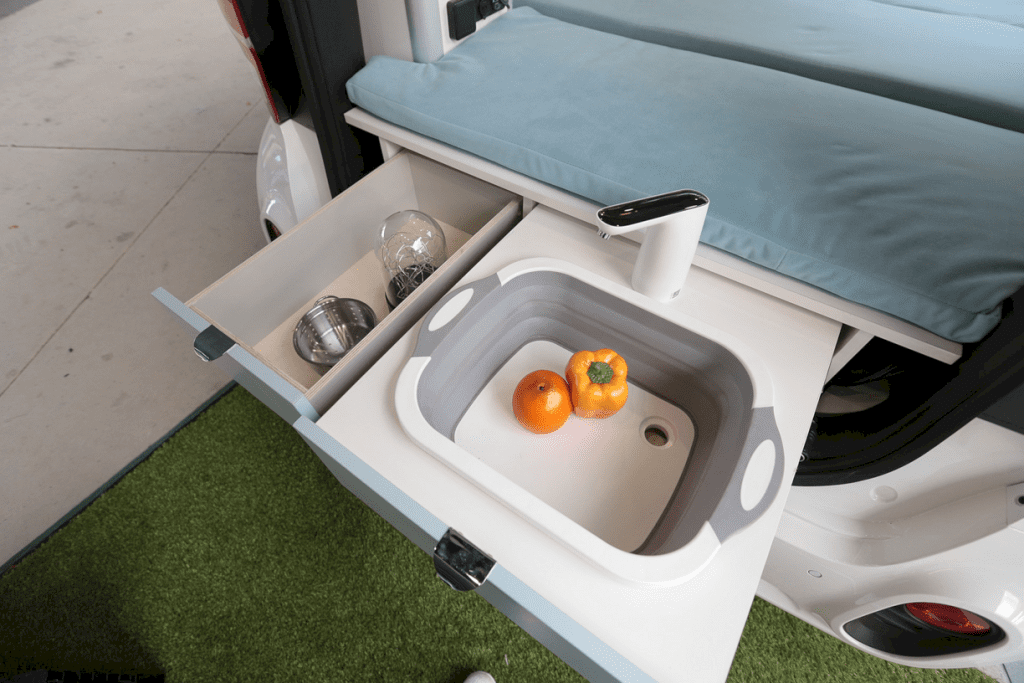 Engine and Availability
The KIA Ray, which was modified to become a mobile home, still carries the standard 1,000 cc engine specifications, which can produce a peak power of 75 hp.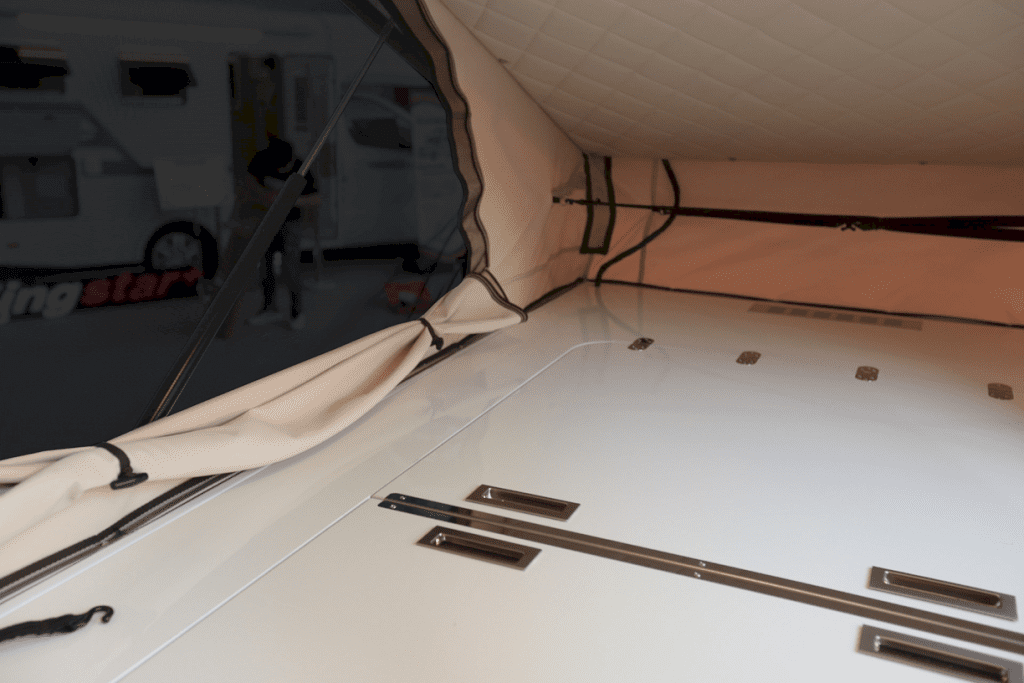 With all its advantages, it is a shame that Daon TNT Ravy is currently only available exclusively in South Korea for 27,600,000 ₩ (~ $ 25.103,12)