The Harley-Davidson Softail models offer a successful synthesis of authentic American design and an unadulterated driving experience, as well as state-of-the-art performance and technology. For 2021, Harley-Davidson has given the Street Bob a significant upgrade, making it the Street Bob 114.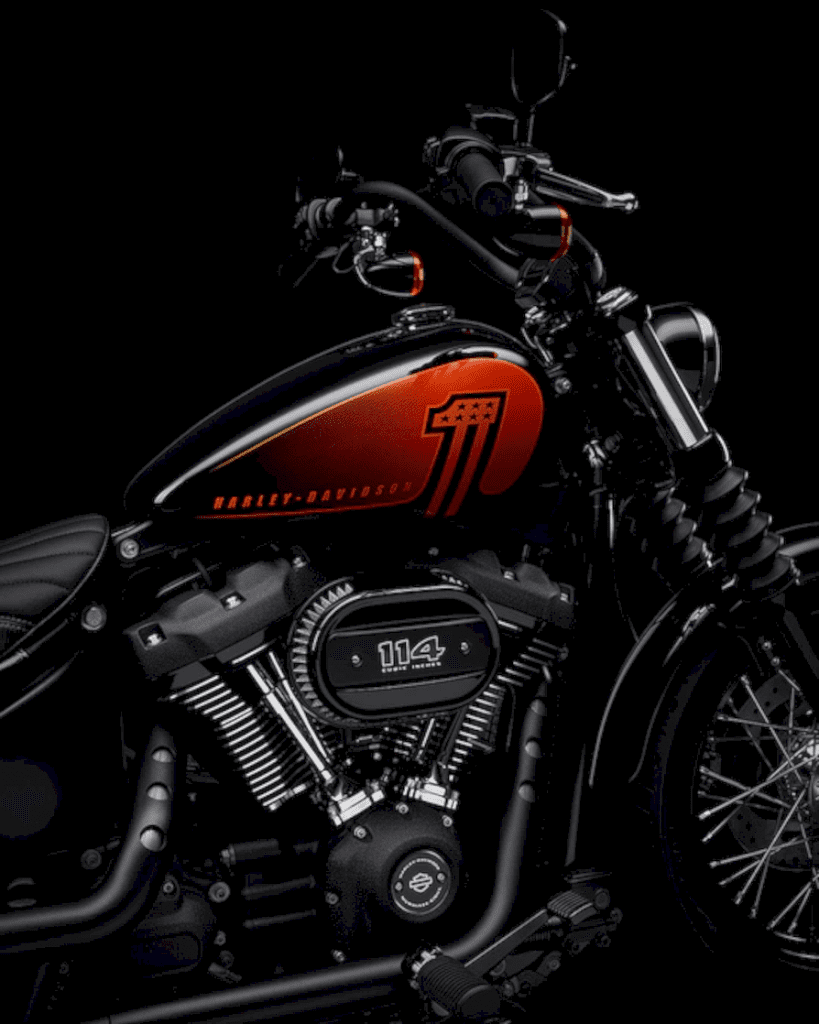 Engine
For years, the Street Bob has been a classically styled Harley, which is just as suitable for relaxed cruising as it is for dynamic driving. It will undergo a major upgrade in 2021, as it will now be powered by the Milwaukee-Eight 114. This makes it one of the lightest Softail types to be powered by this powerful engine.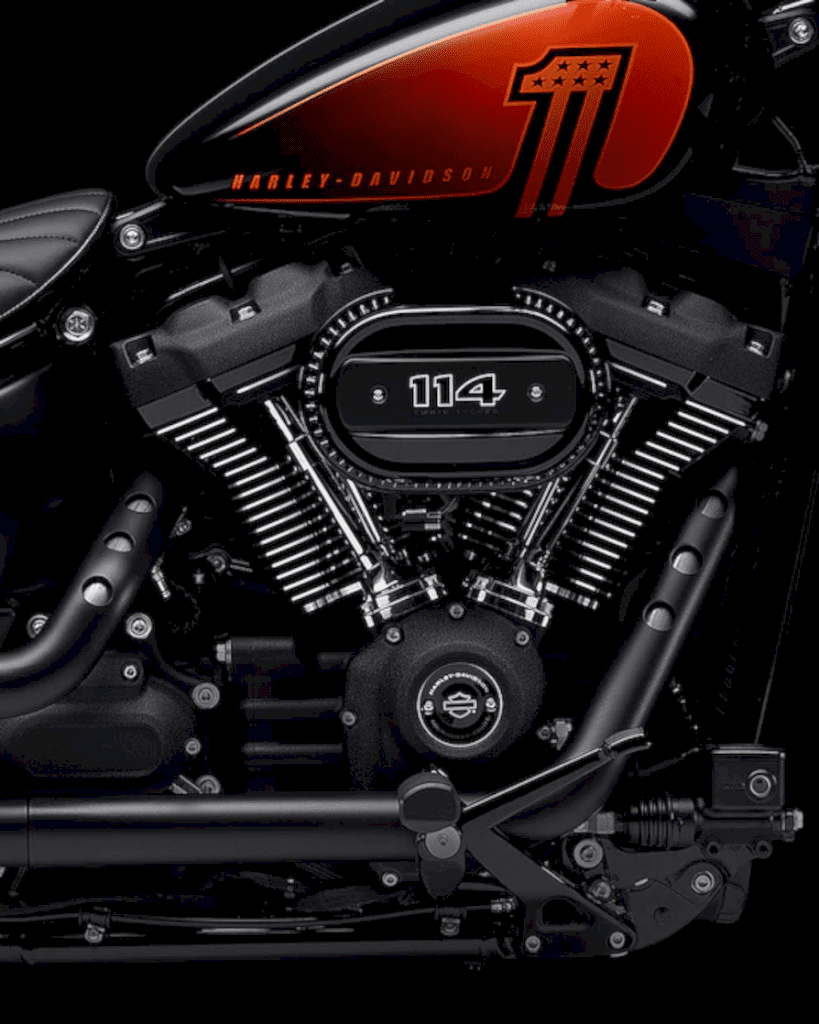 Compared to its predecessor with the Milwaukee-Eight 107, it was able to accelerate from zero to 60 mph (96.6 km / h) by around nine percent and pull through from 60 to 80 mph (96.6 km / h to 128.7 km) / h) can be optimized by around 13 percent in fifth gear.
Design
Carrying the Softail style, this motorbike uses a monoshock at the bottom of the seat and is equipped with on-shock preload adjuster technology to make driving more comfortable. The use of chrome elements combined with black makes this bike look exotic.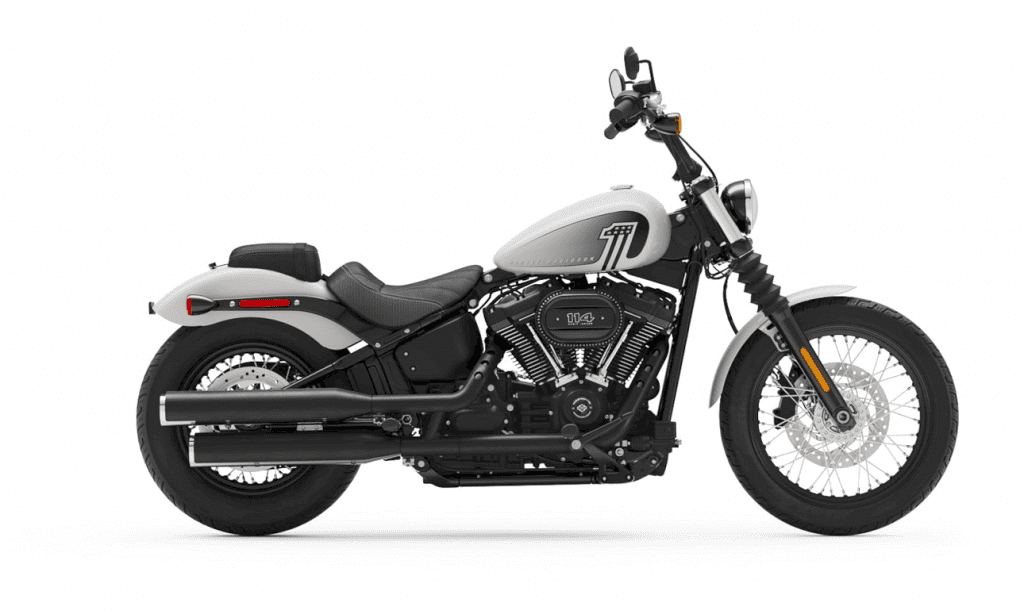 From the mini apehanger handlebar to the narrow rear fender, the machine is a real chopper. Thanks to the instrument display integrated with the riser, the front end looks very tidy and leaves enough room for customizing.
The set is announced at less than 300 kg with the full tank and comes standard with a place for the passenger.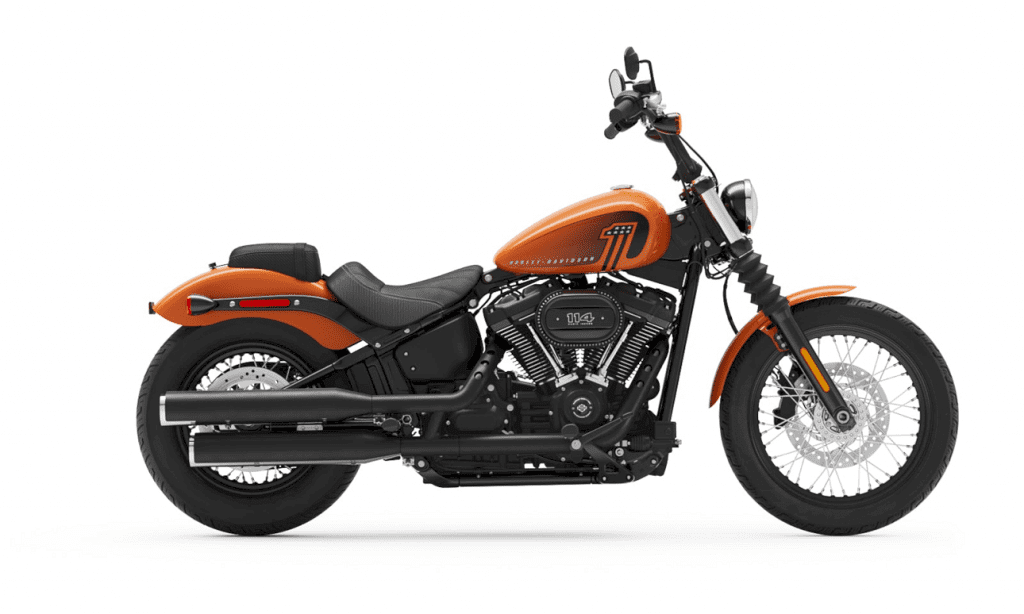 For the entertainment system, Street Bob 114 is equipped with digital instruments and a USB Charging Port. While the lights are full-LED, the engine can also be turned on with keyless ignition technology.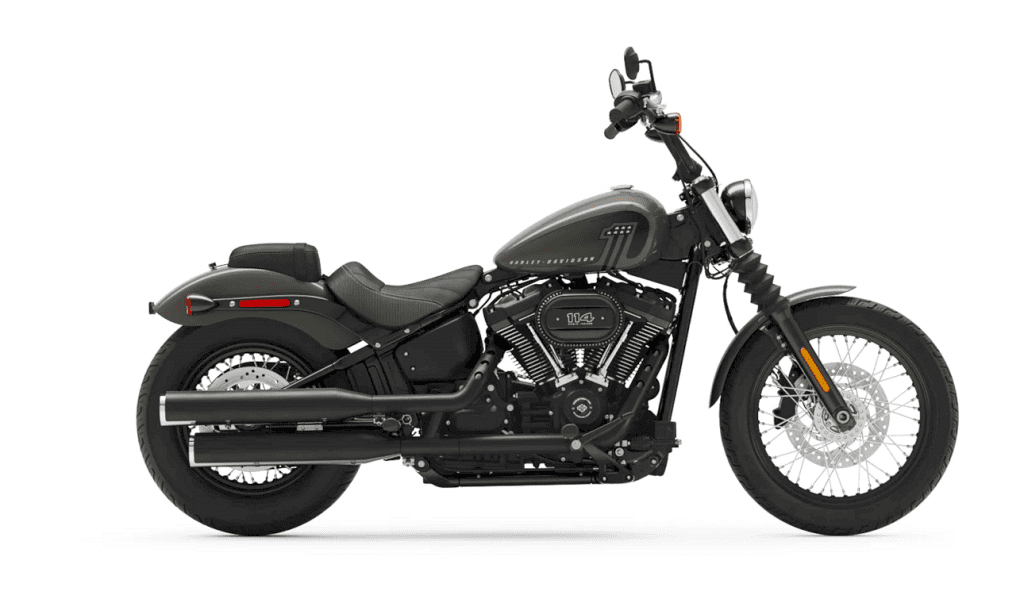 Price and Availability
After a year marked by a serious erosion of its sales and projects a little far from the core target of Harley fans, the Milwaukee firm is hoping to attack 2021 with a topspin range, including a new Street Bob 114. Thus, the price tag of $14,999 was chosen for this motorbike.