Hennessey Performance Engineering (HPE) thought that the Ford Bronco needs a lil bit more muscle. They came and corrected it. The custom car specialist based in Texas, United States, recently introduced the Limited Edition 2021 VelociRaptor V8 Bronco.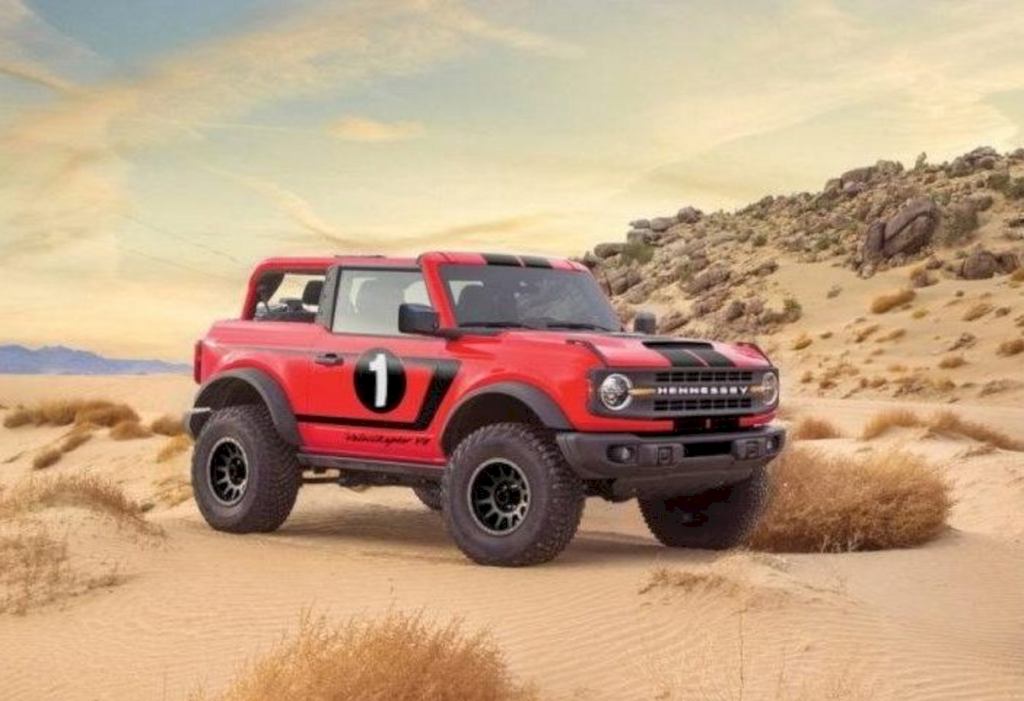 Engine
HPE did an engine swap on the old Bronco. The Bronco's most expensive twin-turbocharged V6 EcoBoost engine was replaced by a supercharged 5.0-liter V8 engine that produced 750 hp at 7,000 rpm. This count is 440 hp higher than the original version, which only produces 310 hp.
The mechanical heart is then mated with a 10-speed automatic transmission. It is claimed that the Hennessey VelociRaptor V8 Bronco can accelerate from a standstill to 100 km / h in just 4.5 seconds.
Design
That's not all the improvements Hennessey made on the Ford Bronco. The mean SUV also has a new fuel line system, air-to-water intercooler, off-road suspension, and a stainless steel exhaust.
The exterior gets a custom hood with scoops, new front and rear bumper designs, and LED headlamps. Plus larger wheels and tires and a touch of graphic ornament on the body. Of course, the 4 × 4 drive system for offroad is also available.
Price
Interestingly, even though the Hennessey version of the Ford Bronco has not yet been marketed, Hennessey is already planning to make 24 models of the automobiles.
The Hennessey VelociRaptor V8 Bronco will be available in 2-door or 4-door configurations. The price tag to take the popular SUV is drafted at $ 225,000