BMW Motorrad recently introduced Definition CE 04, a technologically advanced and environmentally friendly concept electric scooter.
Equipped with a travel navigation display on the steering handlebars, this futuristic motorcycle can connect with its surroundings – called V2X – from jackets to helmets that are digitally integrated.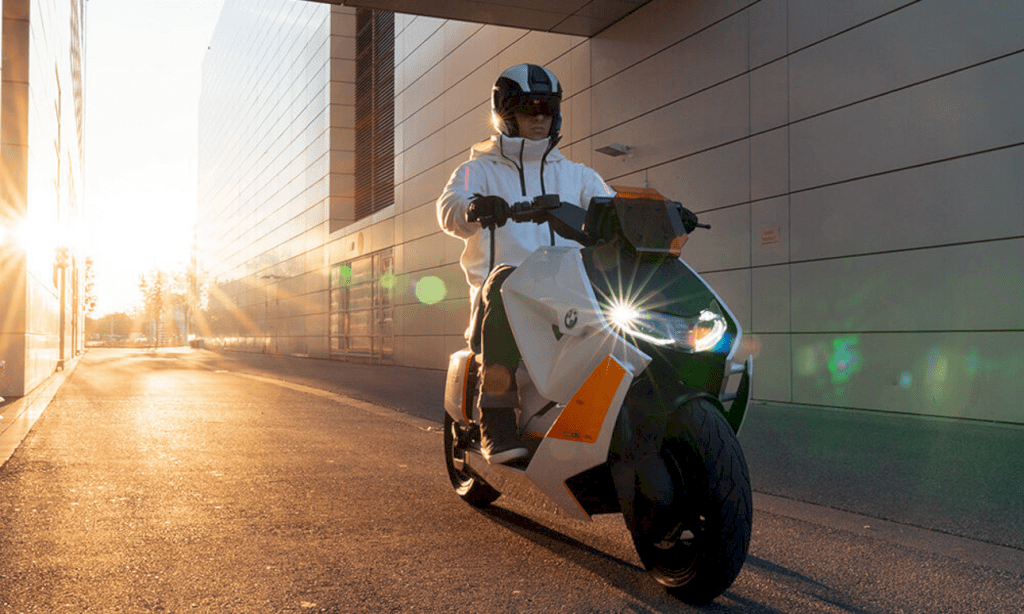 Concept
BMW Motorrad states that this two-wheeled vehicle is the definition of a vision for future urban mobility.
Quoted from the official BMW Motorrad website, the progressive design is not just a visual appearance, but its ability to send a signal from the electric scooter to body armor or jackets and the rider's helmet.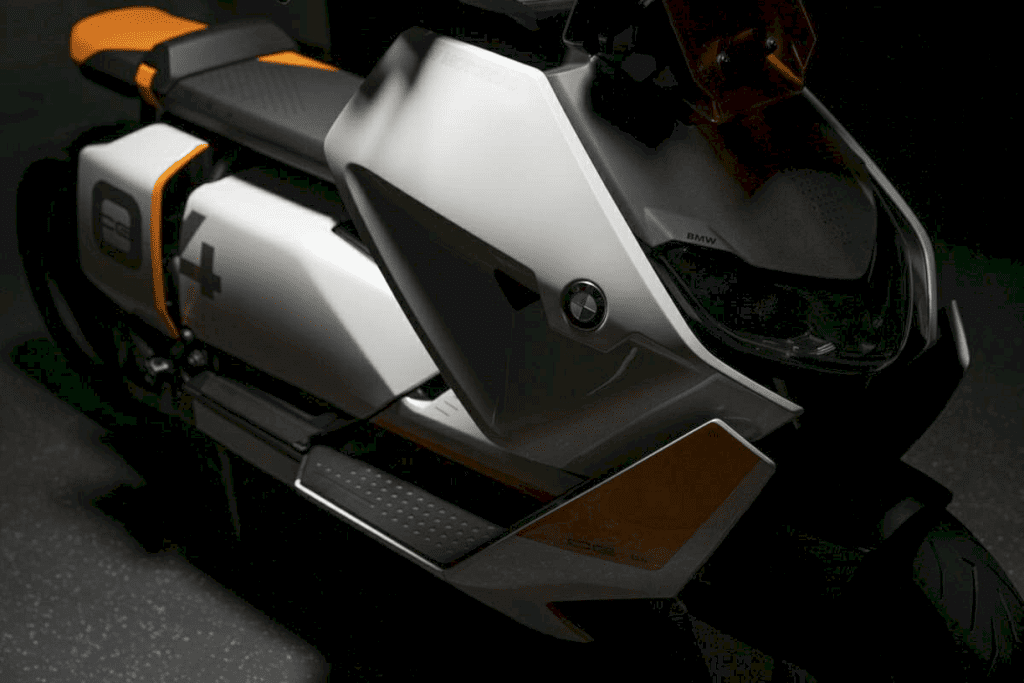 The CE 04 Definition design combines the aesthetic needs and values ​​of today's digital realities.
Design
In terms of appearance, the BMW Motorrad Definition CE 04 has a design that is bold enough to make it looks different. For example, the e-scooter came with a flat seat, something that is rarely applied in scooters in general.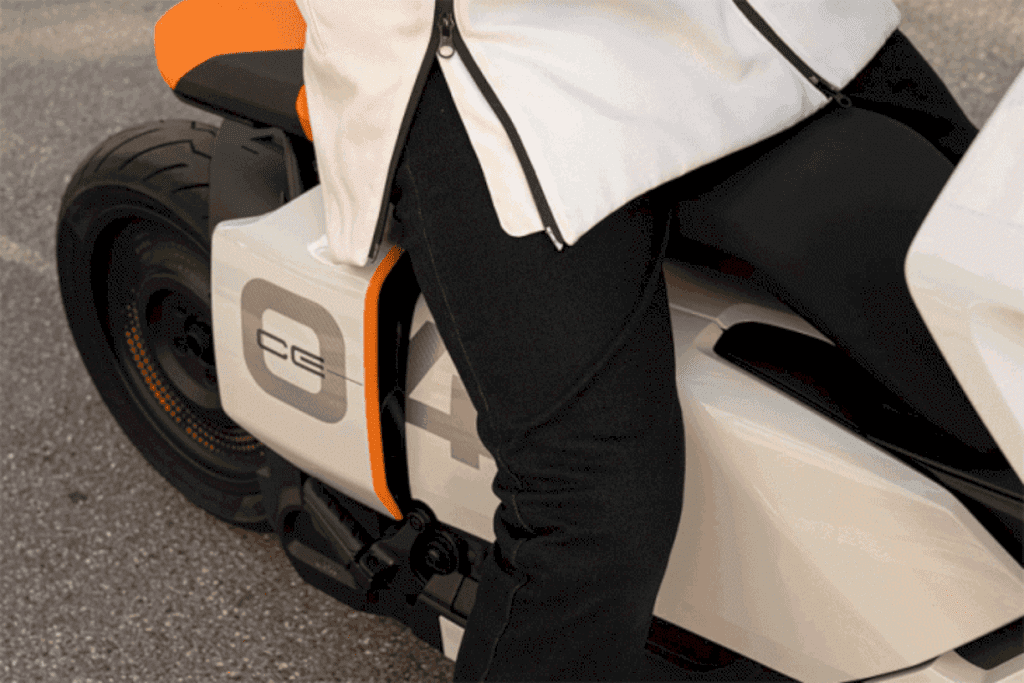 Dimensions are made elongated with a relatively broad front with reasonably low ground clearance. The instrument panel is fully digital, with a screen measuring 10.25 inches.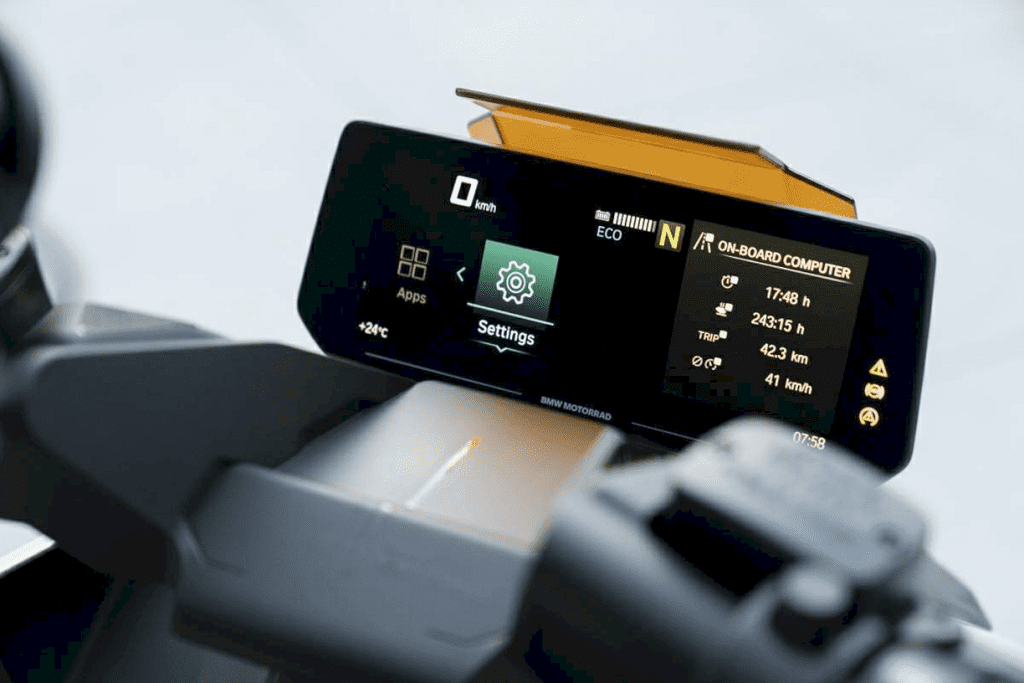 Riding Gear
The riding gear came in the form of a special jacket embedded with a light strip and a special helmet that also complements the futuristic design of the BMW Motorrad.
The jacket operates when the user touches it. The lights are up to provide safety precautions during the trip with fluorescent lights. In this way, of course, other road users can see more easily.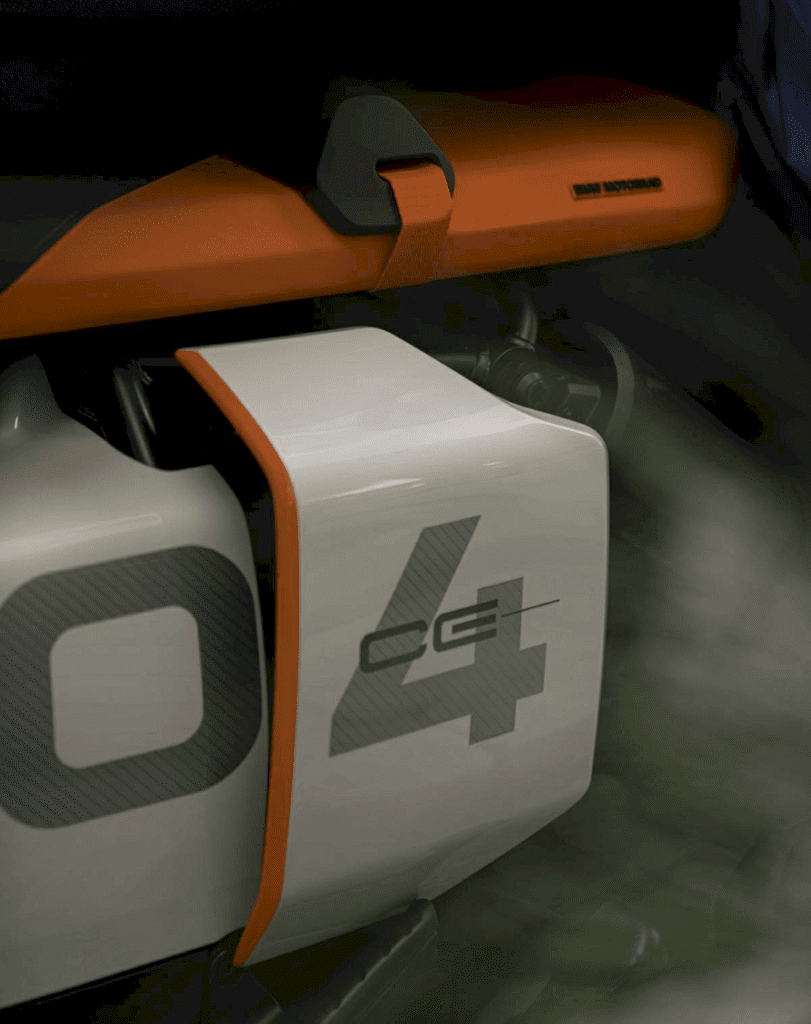 And the unique thing is, the color of the jacket lights can be changed, while the power is recharged by electric power.
The power source in the BMW Definition CE 04 electric scooter can also be used as an inductive power source for recharging the jacket lights, as well as various digital devices that take part in the trip.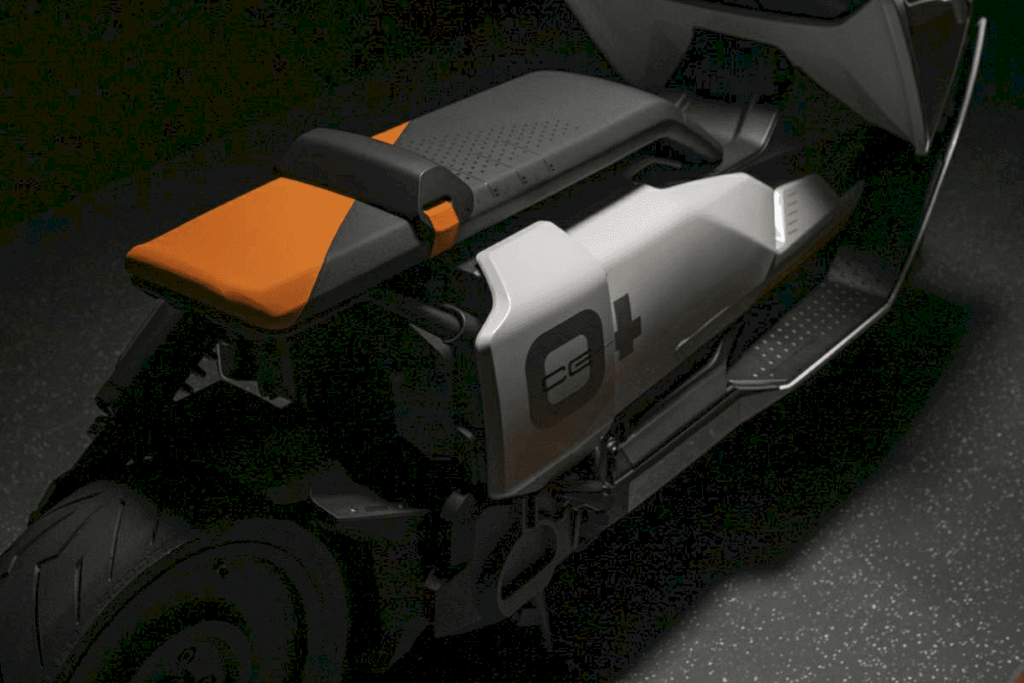 Availability
The CE 04 Definition is not the first time BMW Motorrad dangled with a futuristic scooter. Previously, the company had already introduced BMW Concept Link electric scooter with a digital urban concept well.
Unfortunately, BMW Motorrad has not provided detailed specifications regarding the electric scooter. Plus, Definition CE 04 has not entered the production line for the time being.